Wedding buffets present an affordable culinary option for your guests! Get tips on making your buffet please your guests as well as the bride & the groom!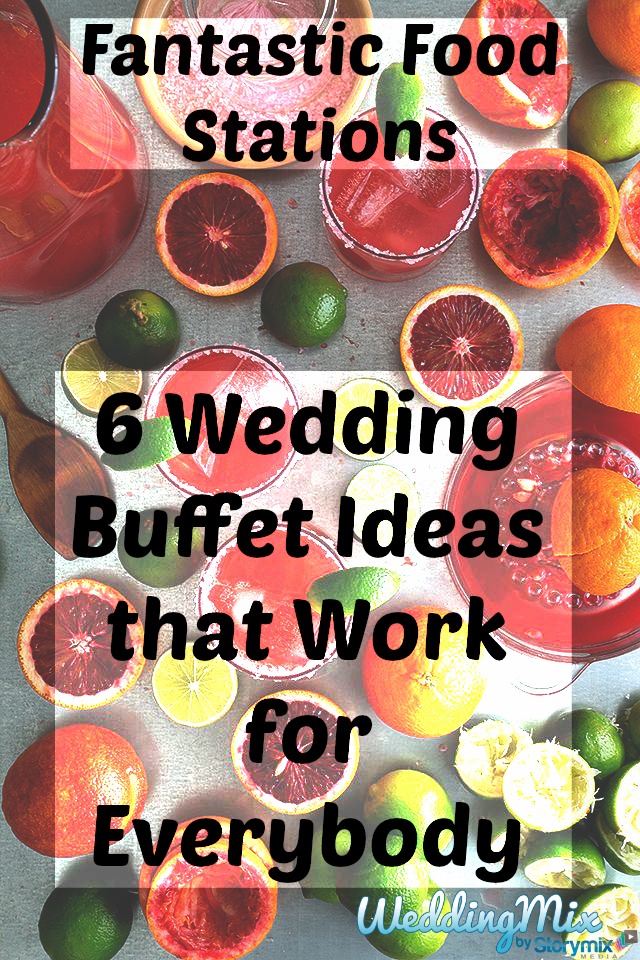 1. Go for the Best Crown Flow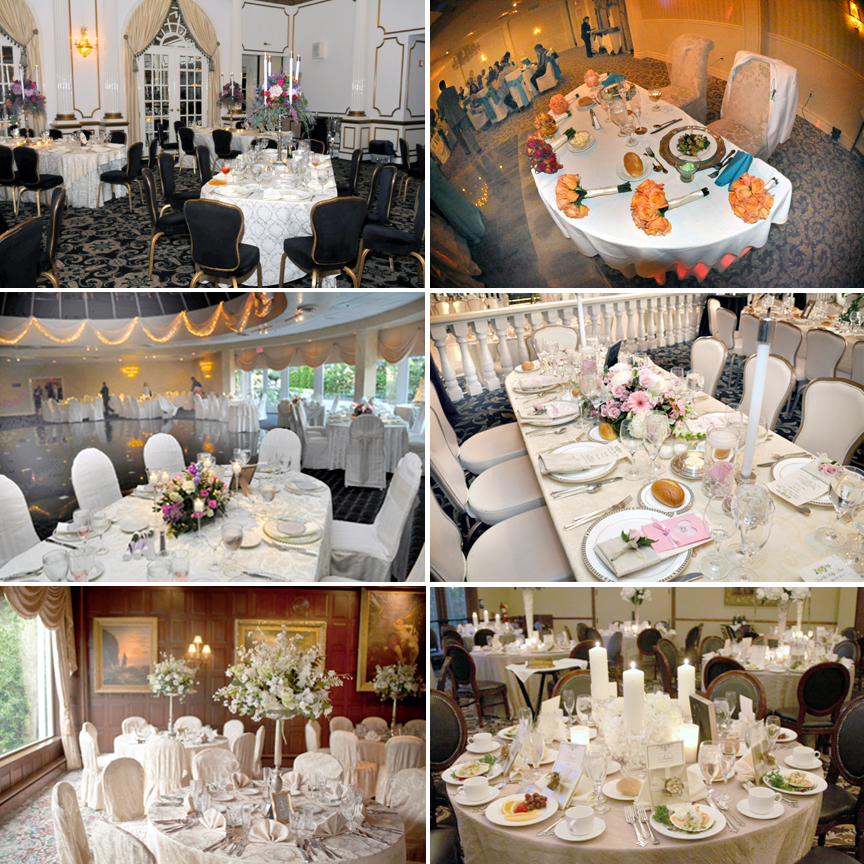 In a wedding catering setup, people would tend to huddle up in one direction as they are in queue. The organization can be orderly, however some may be impatient to wait for their turn. Instead of arranging the buffet table only to be in one flow, you can have several buffet tables be placed at different corners of the room for everyone's easier access. There will be shorter lines and guests can be more satisfied with shorter waiting times to grab food as they want.
2. Set Aside Drinks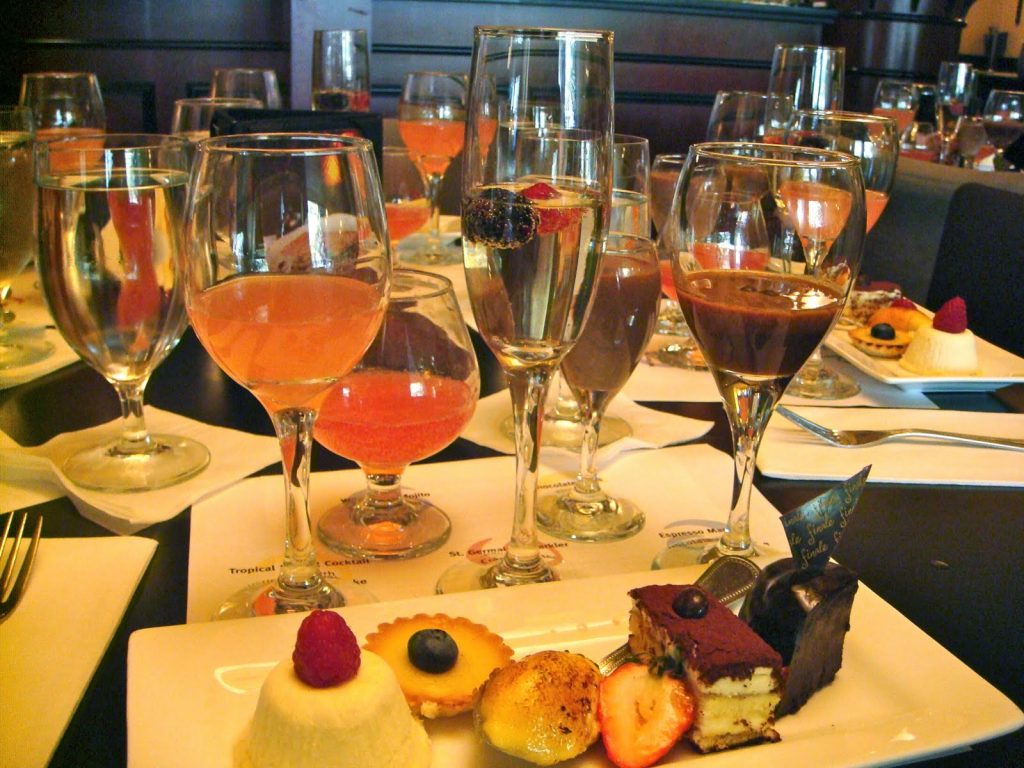 Drinks can be anything- cocktails, iced tea, wine, water, juices and slushes. No matter what drinks you would serve, it is best not to position them together with food at the buffet table. Several Manila catering providers suggest that it's a good idea to ask the servers catering a wedding to place a set of drinks already with the count proportion to the guests at the dining table. Another is to have servers pour drinks to the guests' glasses as requested. Offering more convenience, these are just two alternatives to placing another buffet table just for the drinks. If you really want to place the drinks on the buffet table, make sure they are at the end so those at the start or middle of the line would not be bothered.
3. Have Good Food Presentations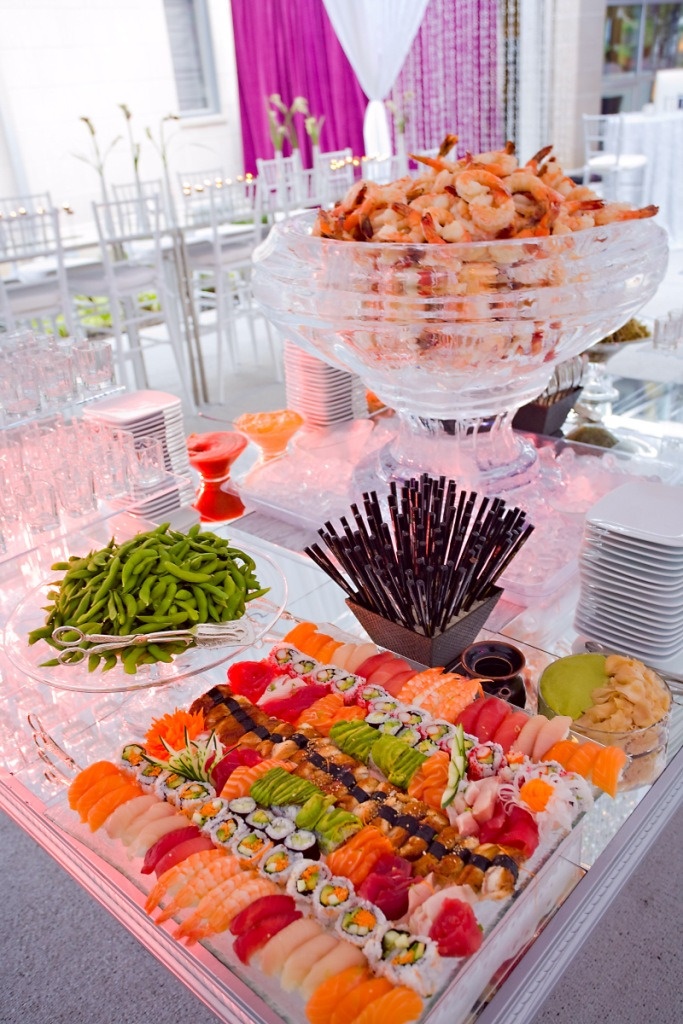 Food is largely not all about the taste but also about presentations. It is about making them appeal to the eyes of your guests before them even trying it. In some wedding receptions, the buffet tables are considered as part of the ambiance. With this, food preparations and arrangements must really look grand and pleasing. If your wedding reception is at nighttime for dinner, ample lighting must be provided for the food. You can get fancy lanterns or battery operated candles to add up as decorations.
4. Make Plates Accessible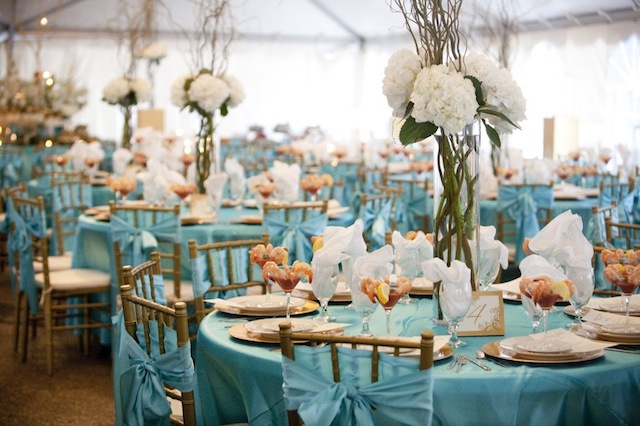 Usually, plates can be picked up at the start of the buffet. You can also place the plates at the dining table and guests would have to carry them to the buffet table. If you're going for the norm, stacking up the plates requires strategy. You can have only about 10 plates in a stack; otherwise, the stack may fall off and you don't want to face any disaster with the pile.
For example, Peter and Joy (a math teacher) tied the knot on Pi day (March 14th, 2015). To celebrate the day, they created an adorable wedding buffet dessert table full of personalized pies! See the deliciousness in their special DIY wedding video:
Memories captured by loved ones using the
WeddingMix app
& HD cameras. Wedding video highlight by
WeddingMix. 
5. Choose Accents and Neutral Colors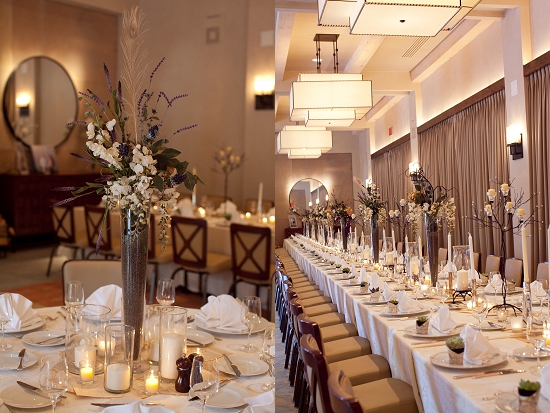 The wedding motif and theme must also be incorporated when setting your buffet table. The wedding caterer must be informed ahead about the colors for them to choose the best accents that will suit the color scheme. Remember that these details do count and are looked forward to by guests.
6. Have a Separate Dessert Station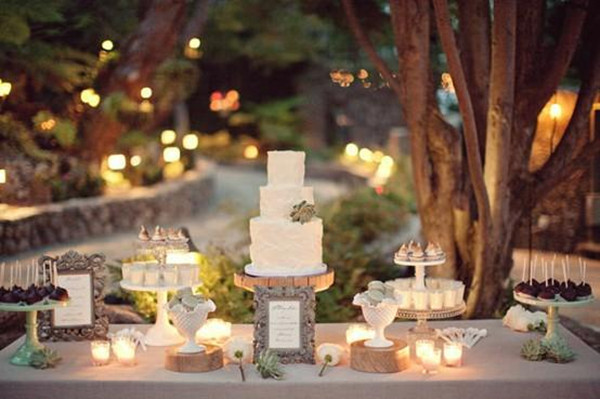 Apart from the drinks, desserts must also not be put side-by-side with the main courses on the buffet table, especially when you are feeding a huge crowd. This helps to control the activity in the buffet room and encourages guests to take things one at a time rather than swarming the food all at once. It also prevents them from tipping over and dropping a full plate filled with tinier plates containing different kinds of food (which would be hilarious on your fun, affordable wedding video, but messy for the clumsy guest 🙂 )
Conclusion:
A wedding buffet or any catered event would vary depending on the number of guests and the theme of the reception. Regardless, these six ideas are basic ones that are best for you to follow. Of course, in addition to these, the food variety and quality must be excellent. Make sure to taste the menu of the caterer before finalizing the details and signing on the deal. Having a nice arrangement for your buffet table is important for an efficient, simple and easy-to-serve meal. This also minimizes the chaos that could be encountered on your big day.
Author Bio:
Julieane Hernandez is a Hotel and Restaurant Management graduate turned wedding designer. She's an advanced tri-athlete during weekends. She's been in the wedding industry for about 5 years now and she's learned so much from all the experiences she's been through.
All wedding video footage shot by family and friends using the WeddingMix app & HD cameras. Learn more about getting a fun, affordable wedding video through your loved ones' perspective –>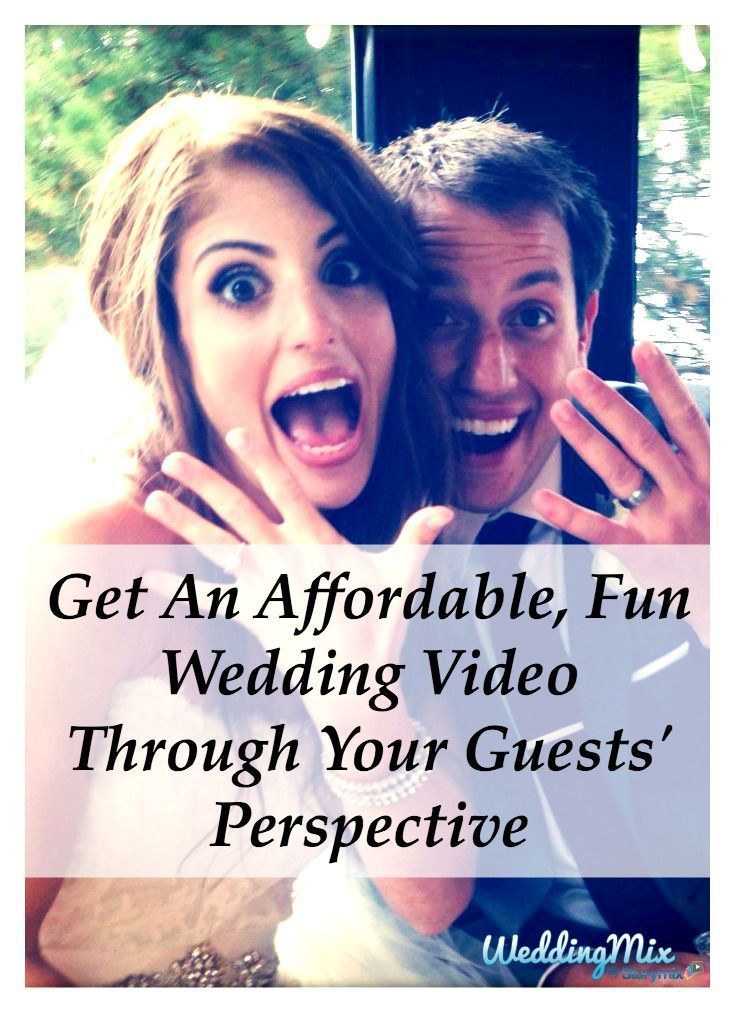 See how we can help you capture and enjoy your big day for a lifetime. Learn more about DIY affordable wedding video at our website or feel free to give us a call at 800-831-1649.
Ariane