So you're not that girl who's been planning your wedding since you were 8.
Does this mean you're centuries behind on wedding planning?? Not at all.
That was the case for our wedding dress and wedding video giveaway winner.
She didn't think she'd ever get married. We're happy to say she will be getting married mid-June and we can't wait to see how WeddingMix wedding video app helps her capture it all.
Her Story
The proposal? Did you catch it with photo or video?
Sorry to say no video, but a few photos were taken afterwards.We were at a hotel bar in Cairns, Queensland, Australia. It was towards the end of this amazing week at the Great Barrier Reef and we were taking a quiet moment to get our heads together and suddenly there was a little black box on the table in front of me and Chris was asking me to marry him.
I didn't need to think about my answer at all! (And once my head stopped spinning I thought "oh, that's why he's been acting like such a weirdo all day!")
Why did you enter the $1,000 WeddingMix/Simply Bridal giveaway? Tell us about the moment you found out you won the grand prize.

I'm not the girl who has spent her whole life planning a wedding. I never thought I'd get married at all. Once we got engaged I went into major research mode to figure out what styles I liked, what people do in more modern weddings, etc etc. I never win anything so I actually didn't believe it when I got the email saying I'd won. I thought I was getting spammed! And then I thought what an awesome omen for our wedding and marriage!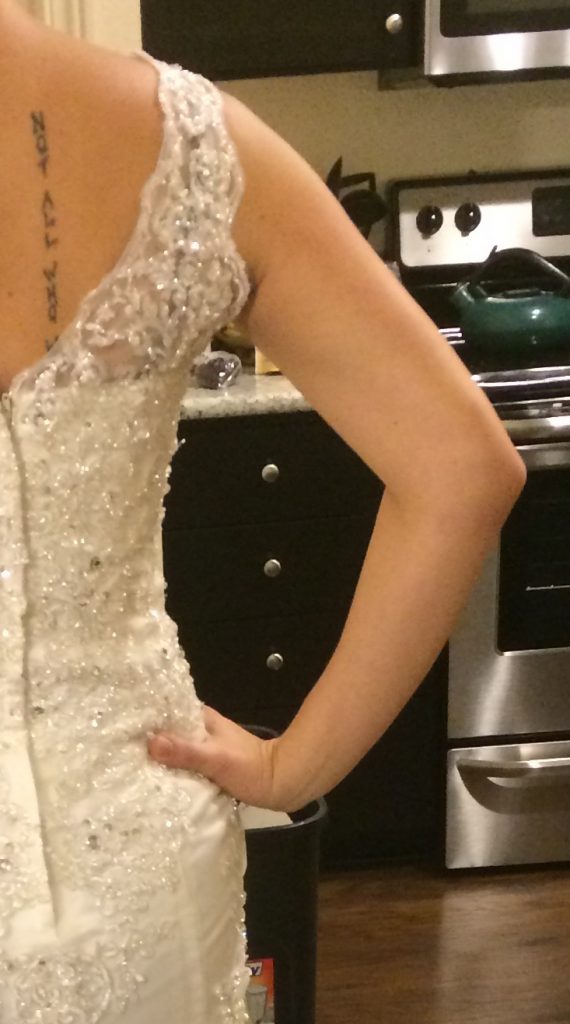 Any DIY projects or engagement/bachelorette parties coming up?
Melissa and I are looking forward to an upcoming DIY day where we try cutting glass bottles in half for candleholders and vases! My house is also full of drying flowers for the reception.
What moments during your engagement do you want to remember forever? Will you capture them with WeddingMix?
We've had so many amazing moments together already and I am a TERRIBLE photo taker. I never remember to have my phone out. That's where Weddingmix comes in to save me. I get to enlist the help of all of my friends to overcome my weakness and document the bachelorette and other planning moments! So far our favorite moment has been out at the farm where the ceremony is going to be held, hanging with the puppies, llama and goat 🙂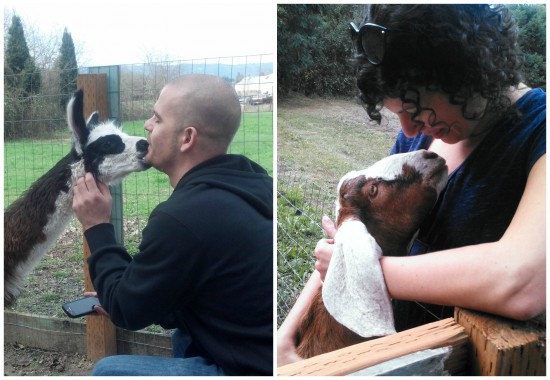 What part of your personality/background will make your wedding unique?
I am a professional modern dancer with a family background in circus. These aspects of my life will definitely be included in the wedding with some absolutely hilarious people there to give toasts and a live dance performance. Also, Chris and I are both service industry by trade-so the food and drinks will be lively, delicious and outrageous!
We here at WeddingMix are happy to have Rachel win her special video package and wedding dress. We can't wait to see how awesome her farm, dance background and carnival ties, all make an appearance on her special day.