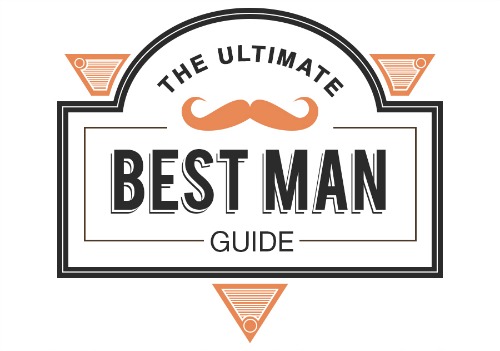 When it comes to the best man at a wedding,  there's one surefire thing that I've learned from watching tons of couple's totally unique WeddingMix wedding videos — it's that ready goof-off time, hilarious dance moves, and surprisingly bro-mantic toasts will DEFINITELY to be captured when the camera's on the best man!
Maybe it's because of movies like the "Hangover" and "I Love You, Man", but the dude that has the honor of being the groom's right-hand man is expected to be, well the best! 
Not only does being the best man at wedding include throwing his boy a killer bachelor party, helping the groom rent out formal wear, and give a bomb speech. He is also frequently the target of many wedding day shenanigans. Check out this moment captured with the WeddingMix app – which prove that a priest is up for pranking the best man!
While being the best man at wedding is a huge honor, it's also comes with responsibilities. That's why I am loving this super helpful  infographic – "The Ultimate Best Man Guide" to explain all the best man duties and offer some great bachelor party inspiration.
Thank you to Barry Kerwin of Loyes Diamonds for his infographic submission!