Skim these after wedding ideas and post-wedding "To Do" list to help you avoid post-wedding regret!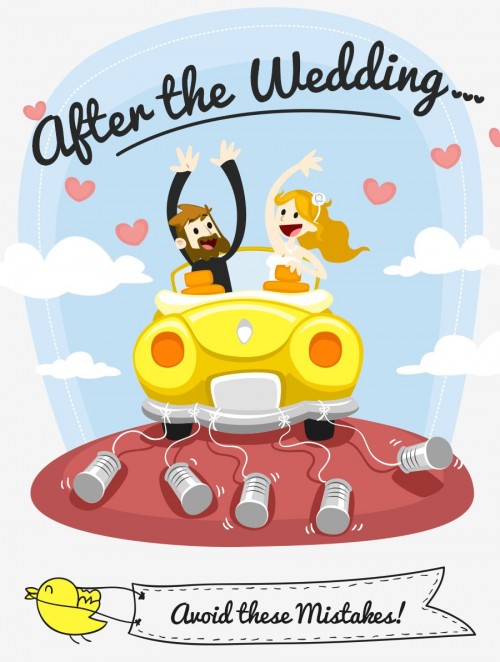 Your magical wedding day has finally come to an end and you are officially married! Do you feel relieved that all the wedding planning stress is over? Or you may be feeling the post-wedding blues (
it's a real thing!
).
No matter how you're feeling after the wedding celebrations, you're sure to be excited to be married to your best friend!  But be careful! There are 7 common after wedding mistakes that couples make because they're so head-over-heels 🙂
That's why the WeddingMix team is loving this infographic by Loyes Diamonds. They have provided us with 7 mistakes that you and your hubbie definitely want to avoid so that you don't have any post-wedding regrets.
They've even added some much needed after-wedding ideas. You and your spouse should check off together the items on this to-do list together.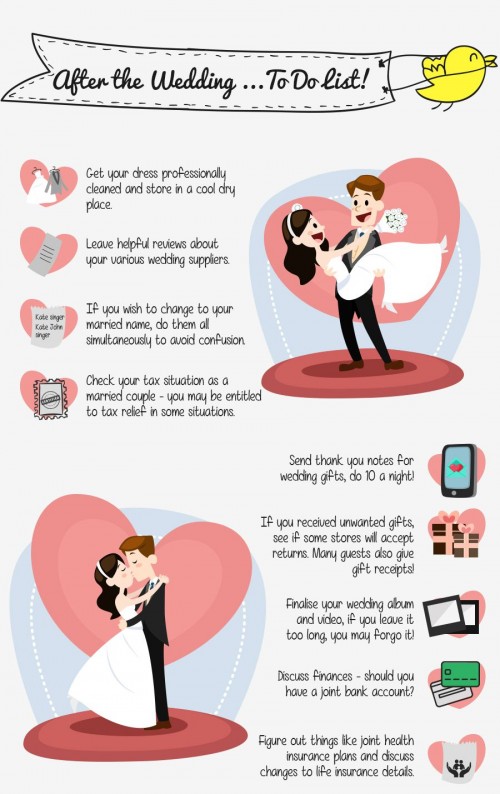 Mistake #7 You Skipped the Wedding Video
Hiring a videographer for your wedding costs a fortune. Choosing not to hire a videographer costs you even more in lost priceless memories.
You don't have to miss out on reliving your amazing wedding day for years to come! Use an affordable wedding video alternative, like the free WeddingMix app, to get your budget-friendly wedding video through your guests' perspective. The app also saves unlimited guest photos & videos for you!
Check out this bride and groom's adorable wedding video in New Hampshire: 
Moments captured by loved ones. Wedding video highlight by
WeddingMix.