At WeddingMix, our mission is to create the wedding video of your dreams. Our highest priority is that every couple to receives tons of priceless footage to include in their wedding video – shot through the lenses of their loved ones!
Yet, everyone knows that no wedding goes completely according to plan.  Sometimes cameras get left at the hotel, footage is accidentally deleted, or the scene you really wanted to save were just missed by the camera.
But we have a solution! Our professional video editors are more than happy to personally work with you to get the wedding video that you want.
Below we have answered a few FAQ's about how to get the videos and pictures you want for your WeddingMix video – even when some footage is missing! We're here to teach you how to get the best video and photo footage to include in wedding video.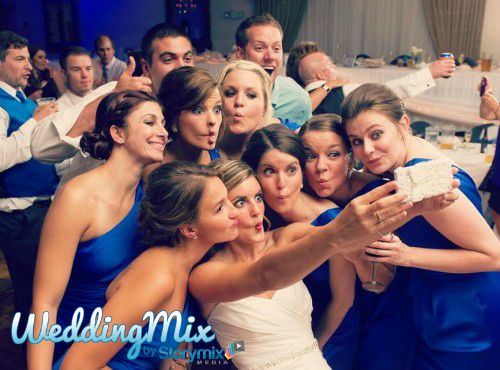 Question:
How do I ask my guests to upload their photos & videos to the WeddingMix app? How can I make sure my WeddingMix rental cameras are used during my ceremony & reception?
Answer:
We recommend telling your guests about your awesome WeddingMix wedding video before the reception.
The best way to get your guests excited about using the WeddingMix app + HD cameras is to send an email or text message with simple instructions to download the app, and ask a specific guests to use the cameras to capture special moments (ie. The vows, first dance, cake cutting).
Here are a couple ways to get your guests ready to collect memorable photos and footage from your big day: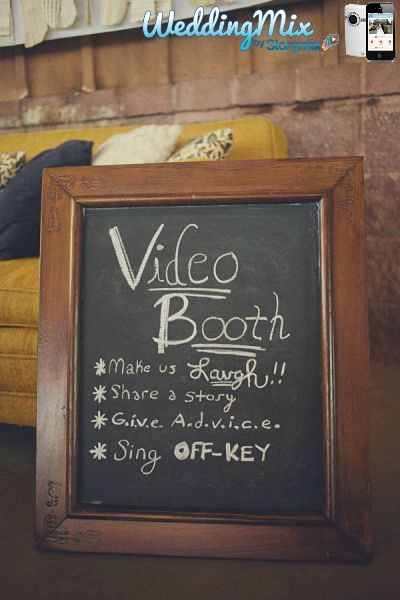 Question:
What if there's no cell service or wifi at my ceremony or reception venue?
Answer:
Rest easy! Cell service is only needed to download the app. Wifi is needed to upload those big HD video files, but anyone can upload footage from up to 3 weeks after your wedding day.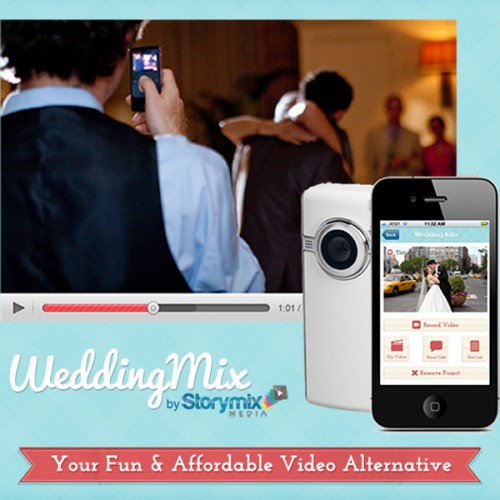 Question:
What happens if I do not get all of the scenes or footage that I wanted for my video?
Answer:
Occasionally, couple's don't receive video footage of specific moments they wanted to put in their wedding video. However, our team of talented editors are more than willing to work with you to make sure that you get the wedding video you wanted!
Read below about how you can use footage from other cameras, music-video style photo montages, and other options that let your include your must-have scenes in your final feature length wedding video.
Question:
If I didn't get all of the scenes I wanted, but have some video on other cameras that were not provided, can that footage be included in my video?
Answer:
We have advanced editing software and audio/visual professionals on our team. If you send us a DVD of the footage you have from other cameras, our video editors can pull your favorite scenes into your WeddingMix dashboard and  included in your wedding video.
Bride Jennifer did not get much video footage on the WeddingMix cameras at her wedding. Thanks our talented and highly cooperative editing team, they were able to pull other wedding footage Jennifer had on a DVD from her other cameras. Now Jennifer and her husband are going to have the
wedding video of their dreams
 and they will be able to relive their amazing wedding for many anniversaries to come!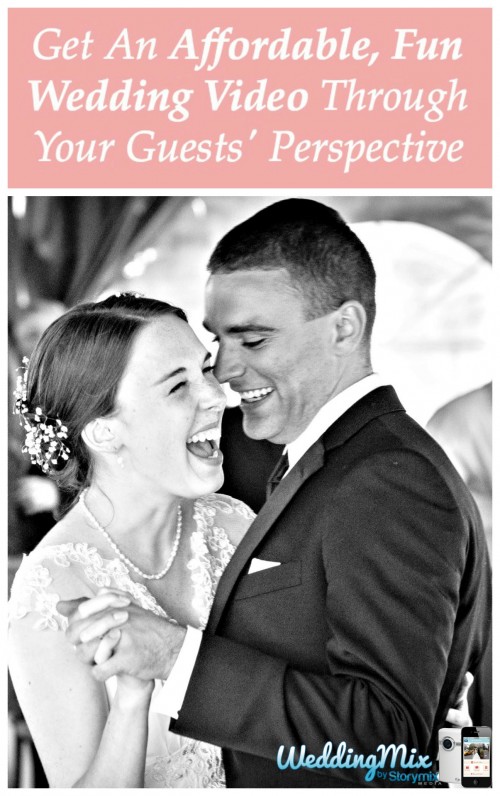 Learn more about reliving your big day for a lifetime, through your 
special, affordable wedding video
on our website or give us a call at 800-831-1649.