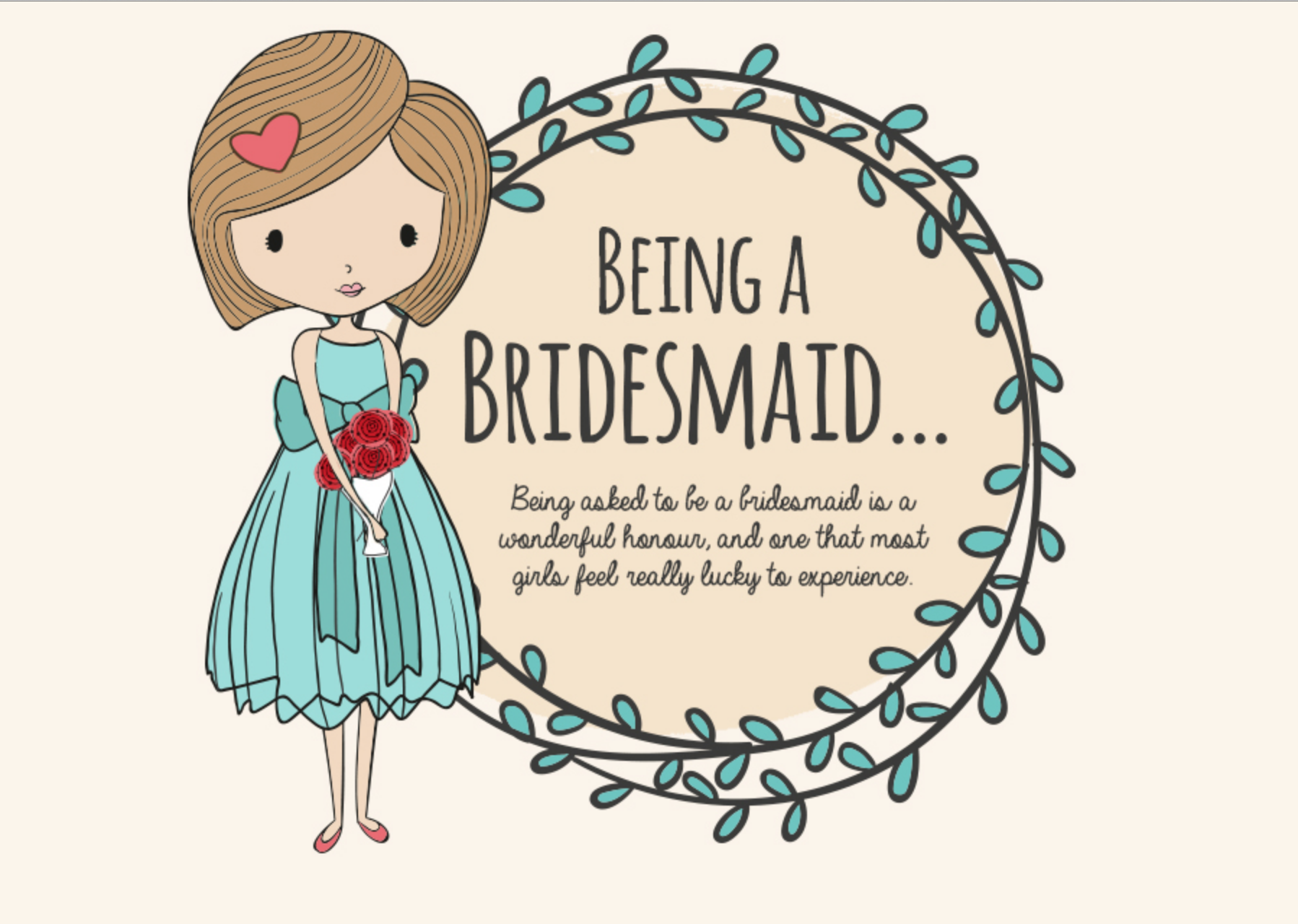 Congratulations! You've been asked to be a bridesmaid! Being a bridesmaid in a wedding is a big deal—you were chosen to tag along on the bride's next big journey in her life!
You're there to help, support, laugh, and cry with the bride throughout the whole engagement and wedding journey. You want her to have the best wedding ever—the last thing you want is to cause a real life "Bridesmaids" moment!
So then what exactly should you do as a bridesmaid? From before the wedding, to during the ceremony, to the reception afterwards, Loyes Diamonds provided us with an infographic detailing just that- important bridesmaid tips. They've also included 7 Commandments of Being a Bridesmaid to make sure you help the bride have the best wedding she can have, and that you have fun as well!
When all is said and done and you've followed all of the important bridesmaid tips, don't forget you're there to have fun! Consider capturing all of the fun and special moments of the bride's big day with free WeddingMix video app. That's how these bridesmaids were captured with the bride at her wedding reception. Karaoke is never a bad idea, especially when you all sing Gloria Gaynor's epic song "I Will Survive!"