Today's guest post about affordable bridesmaid dresses and wedding gown is by Alice Zhang, of Azazie.com
Dreams of elegant ball gowns and tasteful bridesmaid dresses can sometimes also bring nightmares of lofty price tags, but finding affordable bridesmaid dresses doesn't have to be a hassle!
While you can certainly spend a year's worth of groceries on "the one," chances are there are a number of suitable alternatives available that won't break the bank. Keep an open mind when shopping for wedding dresses and try to think about what can be done with all of those juicy savings – how about an amazing wedding video through your loved ones' perspective?
So how can you and your maids rock down that aisle for a fraction of the cost?
Finding Affordable Bridal Dresses | Think Seasonal
If you're looking for savings, stick to the off-season for your bridal shopping – late fall into early winter is a great time of year to dive for discounts. With the new year comes new engagements, so the early part is often a busy time for new brides shopping for their dresses.
However, when the wedding season begins to trail off, bridal shops will often lower prices in an effort to make space for new inventory.
Finding Affordable Bridesmaid Dresses | Think Outside the Gown
Perhaps you're looking for a simple dress that lets your newlywed glow do the talking – don't be afraid to shop for bridesmaids' dresses! Check out the white, ivory, or blush options for a traditional wedding feel or pick a more vibrant color if you're going for an alternative wedding style!
For example, bride Ashley chose a very lovely blush color for her bridesmaid dresses. Not the typical colors for a fall ceremony, but the feminine tones gave a very whimsical vibe to her September wedding!
Moments captured by loved ones. DIY Wedding video by WeddingMix. 
Finding Affordable Dresses | Steer Clear of Alterations
If you get a dress on clearance, you may feel great about the deal until you discover that a hefty amount of alterations is the only thing that will get it down the aisle. Avoid over-the-top modifications by picking out a gown with a lace-up bodice – these can be adjusted to fit a number of body sizes, saving a potential costly alteration bill.
Finding Affordable Bridesmaid Dresses | Scout the Floor
You may not be a mannequin, but you can sure rock a floor sample! Bridal boutiques often offer deep discounts on display gowns – just be sure to check for any tears or stains. If you spot the one while window shopping, don't hesitate to walk in and ask about the window model.
Discontinued lines are also available for a portion of the original price tags, as shops are looking to move the product to make room for newer arrivals. Never be afraid to ask!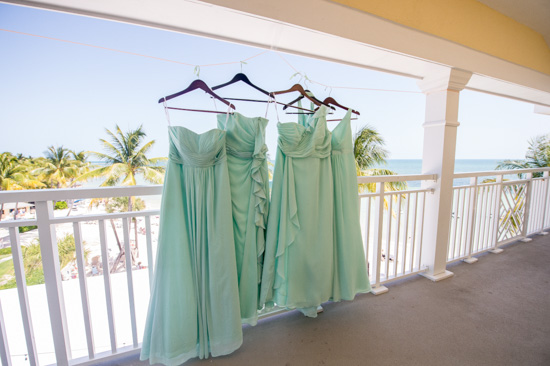 Finding Affordable Bridesmaid Dresses | Surf the Web
You may be skeptical about saying yes to a dress on a website, but don't discount the potentials that lie on the Web. We buy clothes online all the time, so why not look for wedding dresses as well?
Purchasing a wedding dress or bridesmaid dress online can save a bundle since you're working directly with the dressmakers, essentially cutting out any middlemen. Check online reviews to find a reliable site that offers free returns and get to shopping! Don't be afraid to reach out to their customer service line if you have questions or concerns – they're here to help!
No matter the style or color, don't be afraid to get creative with your dress shopping. With the vast array of gowns out there, it's only right to explore all of your options before saying yes to the dress!
About the author:
Alice Zhang is the spokesperson for Azazie, an online bridal boutique that specializes in a made-to-measure dress experience. At Azazie, dresses are designed in-house and wedding parties are provided with custom fitting for over 200 styles and 57 colors of bridesmaid dresses, wedding gowns, mother-of-the-bride dresses, as well as a wide selection of bridal accessories.
About the blog: 
The WeddingMix blog is a part of WeddingMix, the Knot's #1 Rated Wedding Video alternative. With the free WeddingMix app, you and your friends can create and capture all your best wedding moments – from engagement parties to honeymoon! After all the excitement, editors transform your favorite photos and videos into your amazingly affordable wedding video to enjoy forever and always!
Photo credits: