Sending your guests clever wedding invitations is a fun way to show off your style. Explore these ideas for cute destination wedding invitations!
Begin planning your wedding on a high flying note—by getting inspired by these totally creative ideas for Destination wedding invitations.
Based on your destination, you can get really personalized with how you invite your crew. That's why we compiled some of this year's most popular destination wedding invites to inspire your getaway wedding!
Your guests are sure to love these memorable invitations. Another awesome way to involve your guests in your destination wedding is to use the free WeddingMix video app to capture every guest photo and video (and every moment of your weekend!) in your multi-perspective, unique wedding video.
Whether you're getting hitched on the sandy beach or in the mountains, earth tones are a great way to display your destination wedding invitations!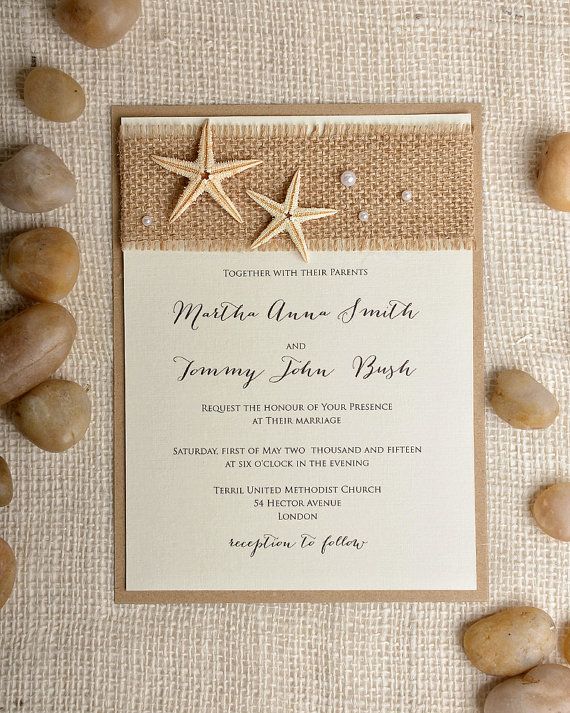 Add pearls, starfish, twine, or anything else to incorporate some unique wedding flair!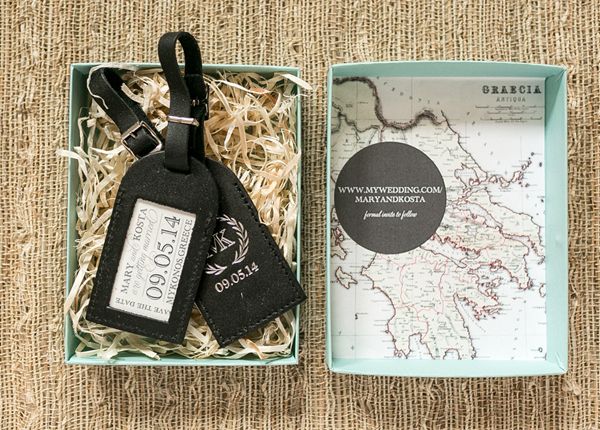 Luggage tags make a great early wedding gift for friends and family you want to tag along on your wedding journey towards marriage!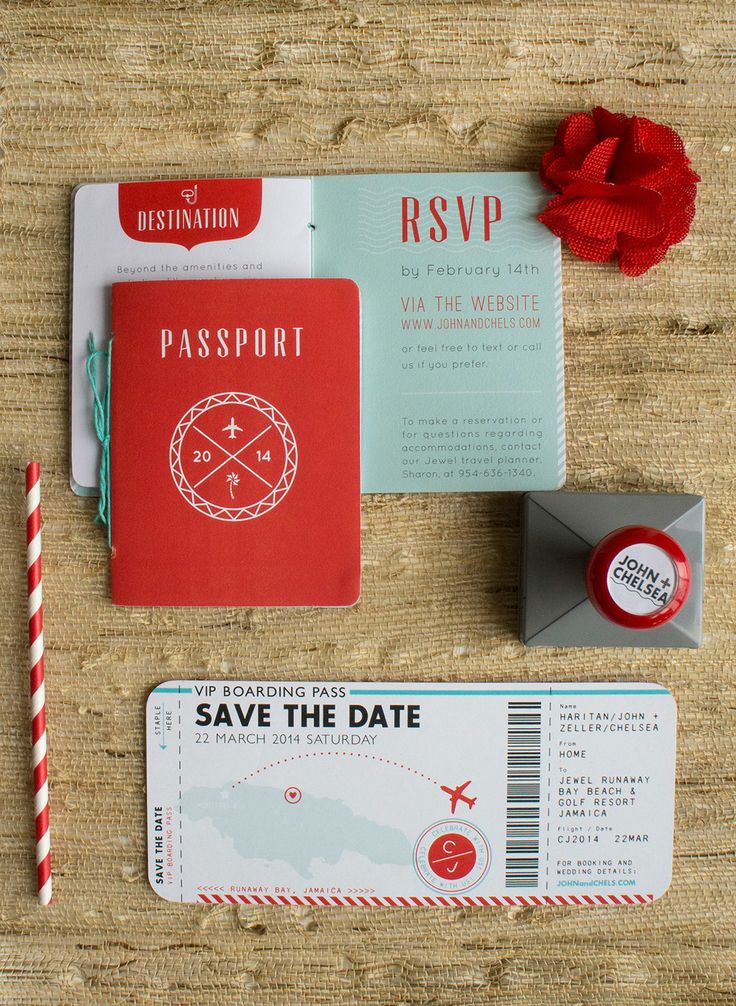 Add pops of color to make your friends and family say wow!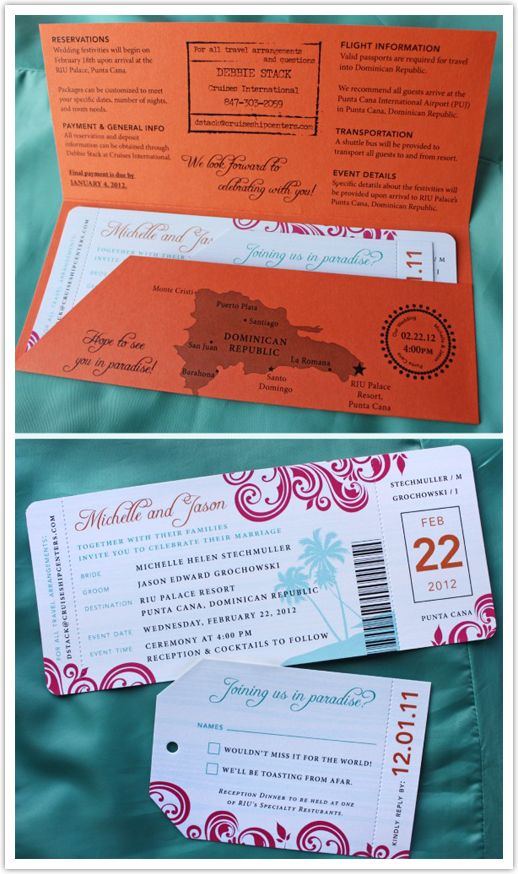 Incorporate fun designs into your destination wedding invites to add some spark! For example, Ben and Kelly had many creative designs in their fun, vintage-styled destination wedding in Santa Barbara. From invitations to decorations, and beyond, she used WeddingMix to create a super fun DIY wedding video out of her best destination wedding moments!
Loved the video? Hear what other WeddingMix couples have to say on The Knot!
This was the perfect option for our destination wedding. I just wish we took more videos with the gopro because the result was awesome! We didn't want a videographer at the wedding because of the cost and just the fact that it was such an intimate wedding, but having some key friends video for us to capture the hilarious moments during our ceremony was perfect." – Kristen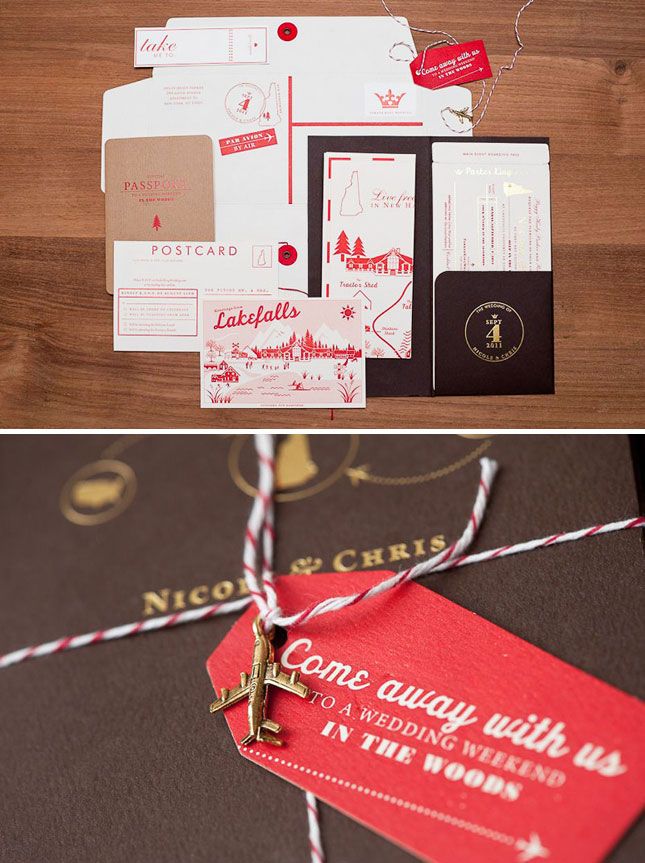 Include travel knick-knacks like mock postcards, passports, tickets, and more to make the personal details of your wedding stand out! For example, this Save The Date idea for an Australian destination wedding was too cute not to include in our post!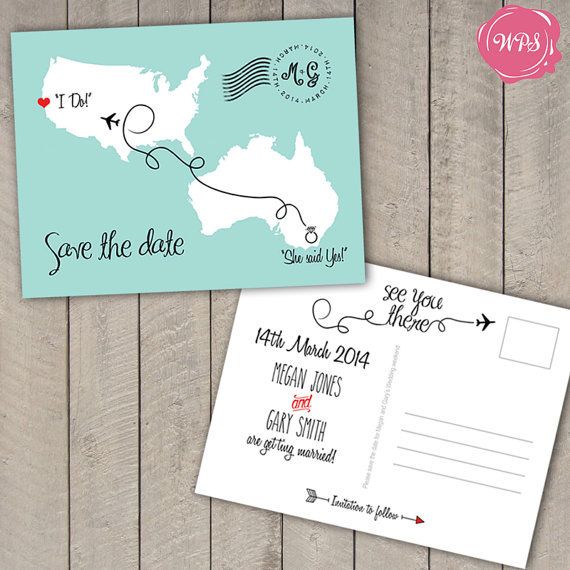 Showcase the journey to your new life by plotting a map on your invitations!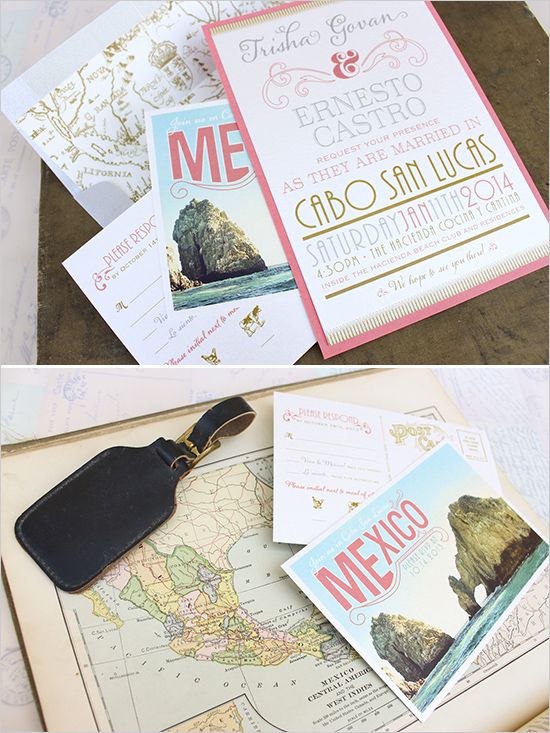 Picturesque postcards are always warm and welcoming for your one-of-a-kind wedding!
Now that your destination wedding invitations are unforgettable, don't forget to make your wedding the same way! Whether it's across the country or across the globe, be sure to have your guests use the free WeddingMix app and rental cameras to automatically collect wedding photos and videos (Instagram included!) from every moment of your wedding.