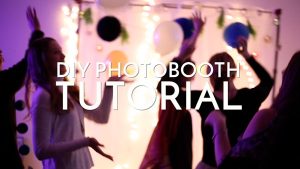 Why spend hundreds of dollars on renting a photobooth for your wedding when you can create one on your own, collect all the wedding photos/videos in one app, AND get a wedding video for under $230?
We're here to help! We created our own photobooth, right in our Chicago office, to show you what it's all about. Not only will your photobooth look stylish, but you'll be able to capture special (and hilarious) moments from your special day. Check out our home-made video, and tips, below!
1. Location, location, location
Find a secure area, preferably near the dance-floor, to create your booth. Make sure the location's pretty obvious so that your guests don't miss out!
2. Get crafty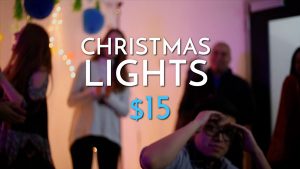 Measure out how much material you'll need, how you're going to prop it up, and get artsy with balloons, signs, and props! We used inexpensive sheer curtains and christmas lights to bring to life our photobooth. You could also use streamers, garland, fresh flowers, a tri-fold, or a decorated wood pallet!
3. Using a GoPro?
To capture your photos, attach the GoPro to the end of your selfie stick.
Turn it on by pressing the front button.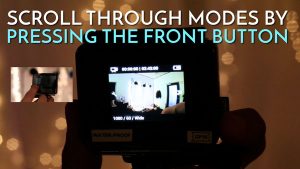 Video mode is the GoPro's default, however, you'll need to switch to self-timer or time-lapse mode by pressing the front button until you see the icon with the camera and clock on the top left-hand corner.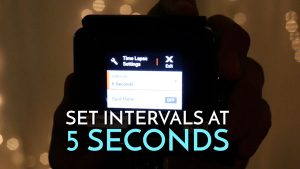 To give yourself longer or short intervals between photos, simply click the button o the right-hand side and use the top button to navigate between time lengths. (We recommend five seconds, but feel free to play around with it!)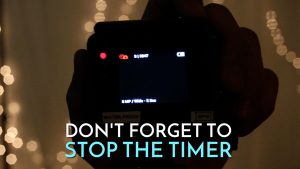 Remember, your GoPro won't stop taking photos until you hit the top button again. When you're done, pass it off to whoever's next and get your booty back out on the dance-floor!
4. Using a Smartphone?
Your guests can always attach and plug-in their smartphones to the selfie sticks! Make sure to plug the small cable into your smartphone's headphone port, mount the phone on the end of the selfie-stick, and start snapping!
5. Upload your photos, and get a video of all the fun!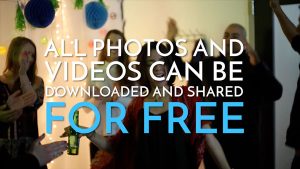 Collect all of your guests' photos (from the photobooth and beyond) through the WeddingMix app to be used in your wedding video. For under $200, you can get a DIY photobooth, all the photos and videos filmed by your guests, PLUS an edited video of all the fun!
WeddingMix can even create a slow motion video of all the photobooth fun to include in your video.
Video & content by WeddingMix
Real moments, captured by real people