This Arlington, VA wedding video showcases such a lovely wedding full of personalized, romantic details. The bride and groom decided to have their family and friends use the WeddingMix app + HD cameras so that they could have their very own personalized wedding video created without spending a fortune. Take a look at their magical highlight video!
Every detail, from the couple's gorgeous venue to the bride's adorable blusher veil, made this day was oh-so-romantic! While this celebration is sure to be remembered forever by all in attendance, all of guests at this wedding did a wonderful job snapping pictures and recording video of some truly priceless memories. Now the bride and groom can relive their pre-wedding fun, vows, first dance, and many more special moments. Everyone who attended this wedding looked like they had the time of their lives! So many people were out on the dance floor showing off their crazy moves all night!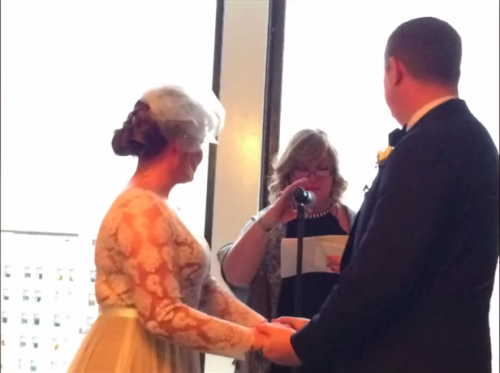 Shout out to the friends and family of these newlyweds who used the WeddingMix app to capture such amazing moments from their special wedding. It is evident that these lovebirds have so many years of happiness and romance ahead of them. Now they can relive this amazing day for years to come! Congratulations from the WeddingMix team!