Just like the groom said in the video, this Astoria, NY wedding was amazing! This adorable couple had their family and friends use the WeddingMix app + HD cameras to document all the romance that was present at their wedding. Check out their awesome highlight video to relive all of the excitement from this incredibly special day!
These guests were on top of their game when it came to capturing some great moments from this day. They were not only able to record the bride and groom exchanging vows at the alter, but they were also able to film the newlywed's reception as well as their adorable little messages to each other at the reception. The ceremony took place at a beautiful church that had gorgeous stained glass windows behind them. The bride looked stunning as she walked down the aisle to her soon-to-be hubby The venue where they had their reception was so classy and elegant. Everyone who attended this wedding celebration looked like they had such a lovely time!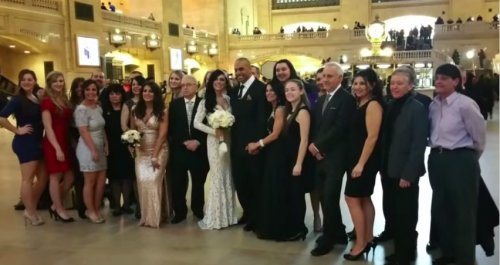 Thanks to WeddingMix along with the help of the guests who attended this amazing wedding, this bride and groom will forever cherish their personalized wedding video. This is the perfect example of how you can get a great wedding video without having to spend your life's savings! We wish these lovebirds the best of luck! Congratulations!