Natalie and her true love said "I do" to a future of happiness with one another in a sweet ceremony surrounded by loved ones. Their love for one another is evident, and we're gushing over every tender moment of their Athens Ohio wedding video!

1. What part of your wedding planning are you most proud of?
The reception decorations turned out awesome!  And the boat ride to and from the ceremony for the guests.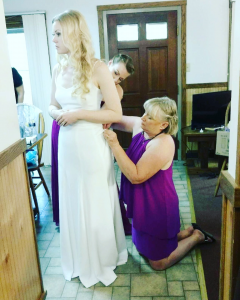 Make sure to watch the couple's sweet Athens Ohio wedding video– and keep reading to find out more about their special day!
2. Where did you get married? 
Burr Oak State Park and Lodge- Glouster, Ohio.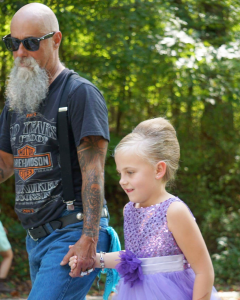 3. Why was using WeddingMix appealing for your big day? 
WeddingMix

was appealing because it was easy to use and didn't have to worry about coordinating with another vendor.  Also it is awesome that you get to see the raw footage and choose what is used in your final video.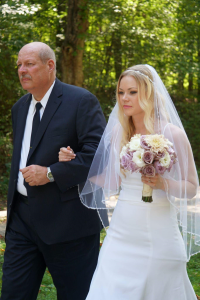 4. What special moments from your wedding do you want to remember forever? 
My Mom & Sister buttoning up all the buttons on my dress. The groom's father and the Bride's niece walking down the isle together at the beginning of the ceremony.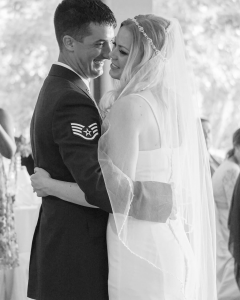 5. How did WeddingMix help capture those moments? 
WeddingMix helped capture the moment because having the two

video cameras

, I was able to get multiple angles of all the best moments.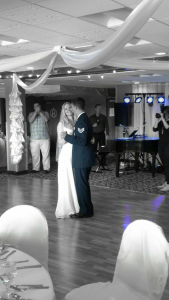 6. What is your top wedding budget tip(s)? 
DIY whatever you can, and utilize the skills of your friends and family members to create all that you can before using an outside vendor or purchasing decorations.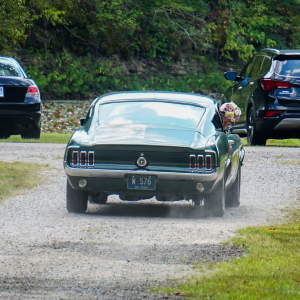 Vendors:
We wish the newlyweds nothing but happiness in their future together! What a stunning bride and groom – we are absolutely in love with their celebration! If you missed it, remember to check out their Athens Ohio
wedding video
!