Congratulations Tracie and Eugene!  The couple tied the knot at their gorgeous local wedding at The Woodshed Brewery in Vista, CA. The wedding was a joyous and heartfelt affair filled with laughs and love. See the couple's first kiss, as well as a surprisingly heartfelt speech from the sister of the bride in their Vista, CA wedding video below!
WeddingMix captured the declaration of our love for one another in front of all the people we love. That day is one big happy blur, but being able to go back and look at the expressions on our faces, the love that was captured is by far the most important thing to us."- Tracie
Like their look? Here's how you can do it!

7 Beach Destination Weddings That'll Have You Packing Your Bags

5 Ways to Know if a Destination Wedding is Right For You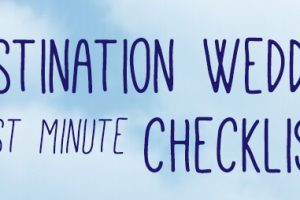 Last Minute Destination Wedding Details You Can't Afford to Miss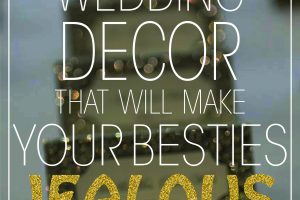 Wedding Decor That Will Make Your Besties Jealous
Advice from the bride!
1. What part of your wedding planning are you most proud of?
Besides being able to stay on budget, I think we are most proud of the tiny details we were able to sneak in. Both of us love finding the Easter eggs in movies and books and being able to plant a few Easter eggs in our own wedding made it feel that much more special to us.
For example, I convinced our officiant that my sister wanted to do a reading from the book of Hebrews during the ceremony. In reality, my sister stood in front of everyone and read Rick Astley's "Never gonna give you up" in its near entirety. It was hilarious watching our guests listening to this and slowly beginning to realize that the bride and groom had rick-rolled them.
5. What is your top wedding budget tip(s)?
Be honest about your budget. The last thing you want to do is lie to yourself about how much you actually think you are going to spend. Also, determine early on the items you want to splurge on versus the items you are willing to cut corners on. For us, we absolutely love good food so cutting corners on that simply wasn't an option.
We allocated a large portion of our budget to food and we did not regret it at all. All of our guests were happy and stuffed and kept going back for seconds. We don't regret the areas where we cut corners either. We didn't have a professional DJ, photographer, limo service to or from the venue.
We got ready at friends' houses instead of paying for a hotel room to use for the day. Cutting those corners did not take away from the "specialness" of that day. So take the time to really assess what is important to you versus what you feel pressured into having. There is no need to keep up with the Jones when it comes to your wedding.
Vendor Shoutouts!
[89014]