Editor's Note: To get the freezing temperatures off our minds, today's guest post was written by Cynthia Mitchell, a professional wedding planner from A Beautiful Florida Wedding.
With over 14 years of destination wedding planning experience, Cynthia offers awesome insight for brides considering tying the knot in a beautifully tropical ceremony! Read on to see if a getaway wedding is right for you 🙂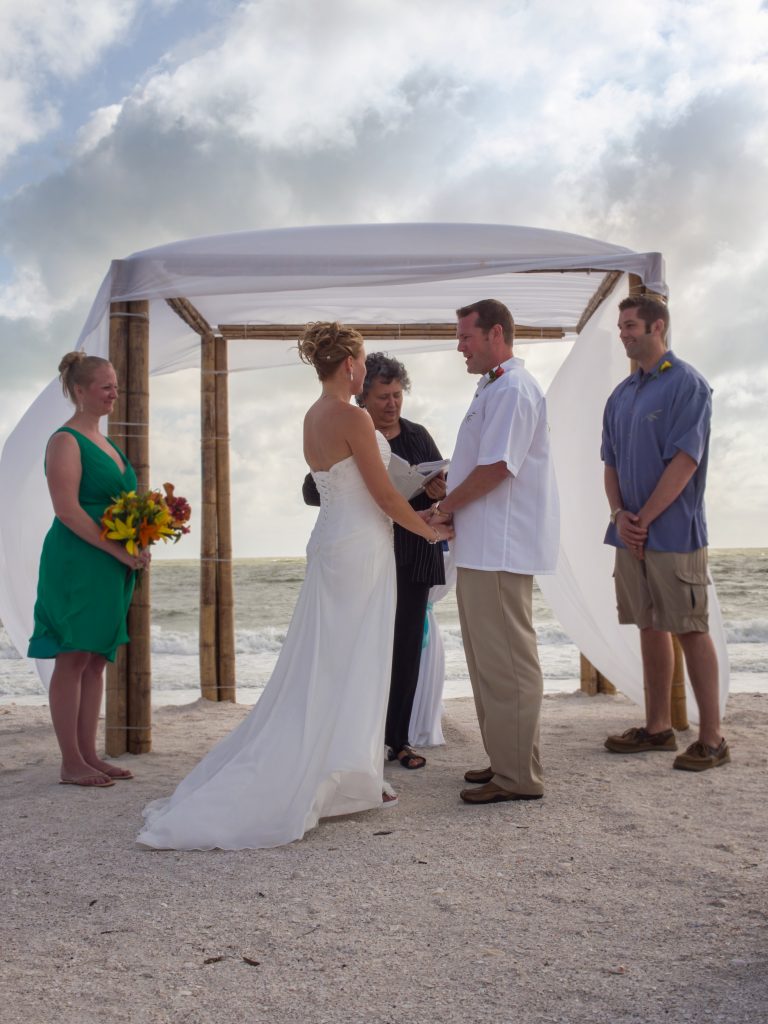 According to a study done by The Knot and Wedding Channel, more than 350,000 couples choose a destination wedding annually. The number of destination wedding guests range from as few as 2 people  to as many as 100 people, with the average guest number being 86 according to the study.
Florida, California and Nevada are the top 3 locations for destination weddings in the United States, and the Caribbean, Mexico and Hawaii are the top 3 locations internationally.
This year, 30,000 brides will register for weddings on the West Coast of Florida. Some 2,700 new brides sign up every month in search of the beautiful Florida  wedding. Most of these bride's dream of a  destination wedding that will offer them an idyllic place in paradise where they can say "I do".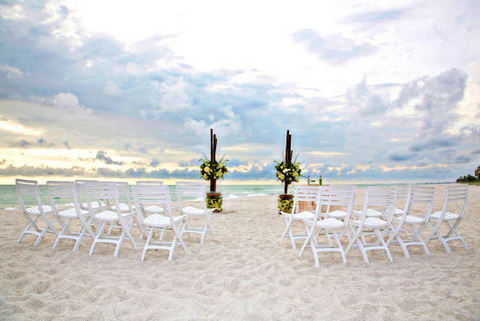 From our own destination wedding experiences over the past 14 years, guests have not only come from Naples and Marco Island, Fort Myers and Sanibel Island, but from all over the United States and Canada, as well as from Britain, France, Germany, Scandinavia, and Japan!
Do you have gorgeous weather and beachy scenery in mind for you wedding ? Check out these 5 questions to determine if a destination wedding is right for you!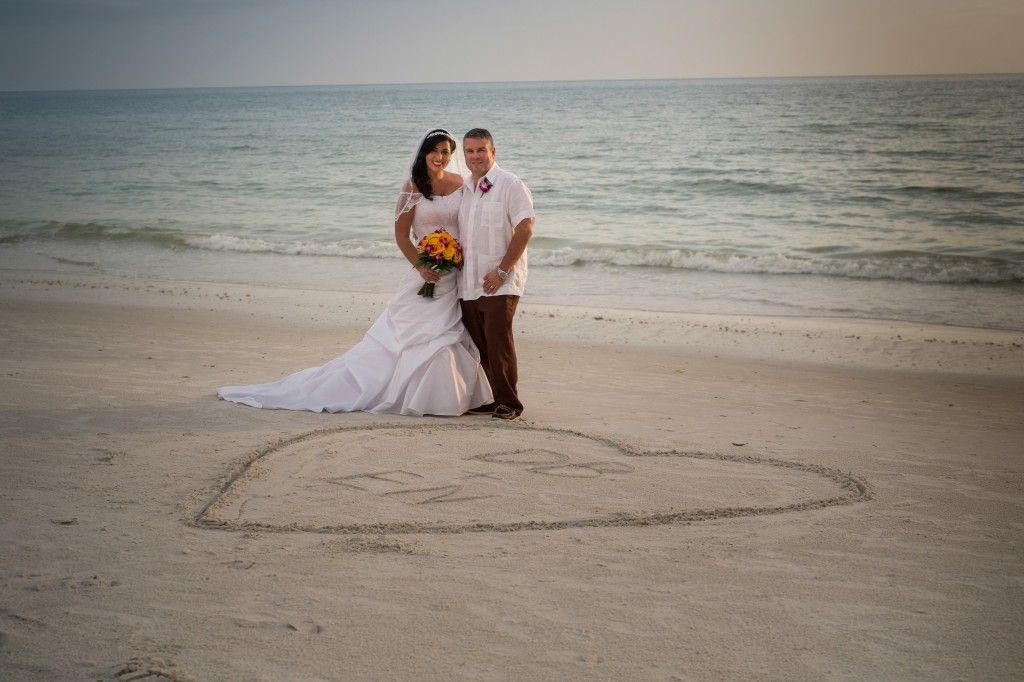 1. Do my fiance and I want to be surrounded by a luxurious environment that's geographically different from where we currently live, such as the ocean or the mountains?
Sometimes couples want to "get away from it all", and a destination wedding offers them a magical place to not only to get married, but to also enjoy and explore a location that is different from where they live.
Perhaps you have always wanted to travel to another country, why not make that place especially memorable by having your destination wedding there? Needless to say,  a vacation to a warmer climate feels great, especially in the middle of winter.
2.  Are my family and friends open to joining us at that location to celebrate our special day?
Sharing your desire for a getaway wedding with your loved ones can be intimidating, but it's actually quite easy! Talk about what people associate with good times, bonding, and being together. If the bride and groom express their desires for a fun destination wedding weekend, family and friends will be easily inspired to buy that plane ticket,  book a hotel room, or use a time share. Destination weddings do not have to be "more expensive" when people get creative.
3. Do I prefer to be surrounded by a group of people who matter to us as a couple or do I want a large wedding nearer to home with many more people?
Many destination couples plan a big reception "back home" after their ceremony, but confide that being with a select group of family and friends in a location that that offers relaxation, play, adventure, beauty, typifies everything they want to surround their wedding day. Others want all their family and friends to remember this wedding experience for the rest of their lives. Hence, the" big wedding" becomes a destination wedding.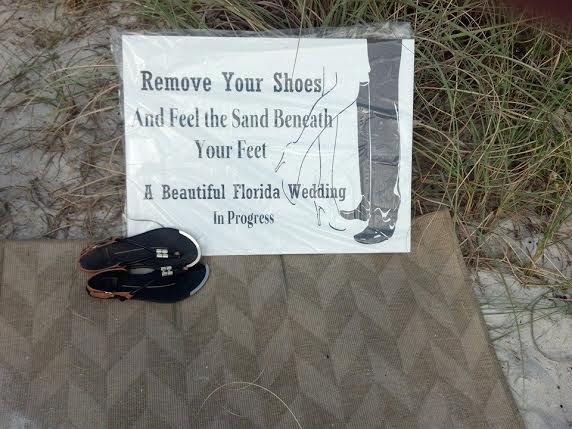 4. Does the idea of combining wedding reception and location appeal to you?
Many of our couples select ocean front resorts or city side hotels because they want to cater to their guests' preferences. Many of our couples are conscious of keeping their destination wedding ceremonies on the beach and plan their reception at the hotel they are staying.  This insures ease for guests with children, allows for elderly guests to leave when they want to and not have to travel far, and party-minded guests to get back safely.
5. Am I willing to work with a trusted professional, like a destination wedding planner, to help my fiance and I create our dream destination wedding vision?  
So many couples call us saying that they do not know where to start. Many of these couples  feel drawn to a destination wedding, yet they live miles away or even in another country. It takes trust to work with a wedding planner you are just getting to know. But the homework is easy to do! 
Check the destination wedding planner's testimonials which can be found on reputable websites like the Knot or Wedding Wire, their Facebook page, their website, review price points. Ask the hotel you are staying at about their preferred vendors. Note how long they have served couples in the location you choose for your choice, then make a  call.
Connection to your wedding planner  is so important. If you feel that connection, and all the other items check out, you have now formed an ally whose expertise will assure that you have everything you want to create a wedding of your dreams.
If you responded positively to most of these destination wedding questions…you are on your way to a fabulous experience, one like you can only imagine!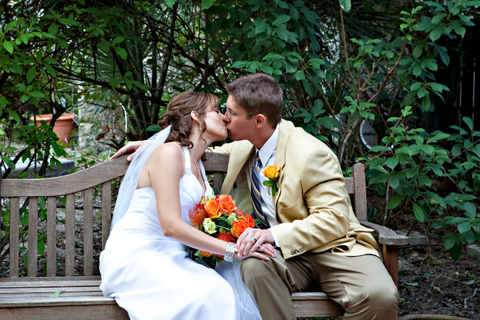 A Beautiful Florida Wedding in Southwest Florida, has been helping couples plan and officiate destination weddings for more than 14 years.
Selected as the Knot's Best of Weddings for 2013 and Wedding Wire's Couples Choice Award 2013 , they make their relationship with couples a priority in the planning process, and aim for simple yet elegant, and fun loving weddings, whose beauty is radiant with a backdrop of a brilliant sunsets and warm ocean breezes.
Connect with them on the A Beautiful Florida Wedding Facebook page.