This Charleston, SC wedding video shows just how beautiful a wedding overlooking the river can be. The happy couple had their friends and family use the WeddingMix app + HD cameras to capture all of the love and fun that was present on their very special day.

Tell us what part of your wedding planning you are most proud of.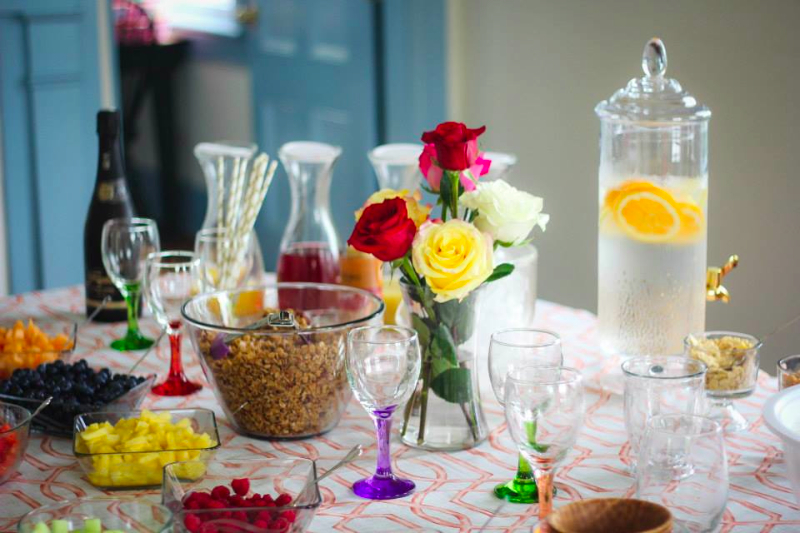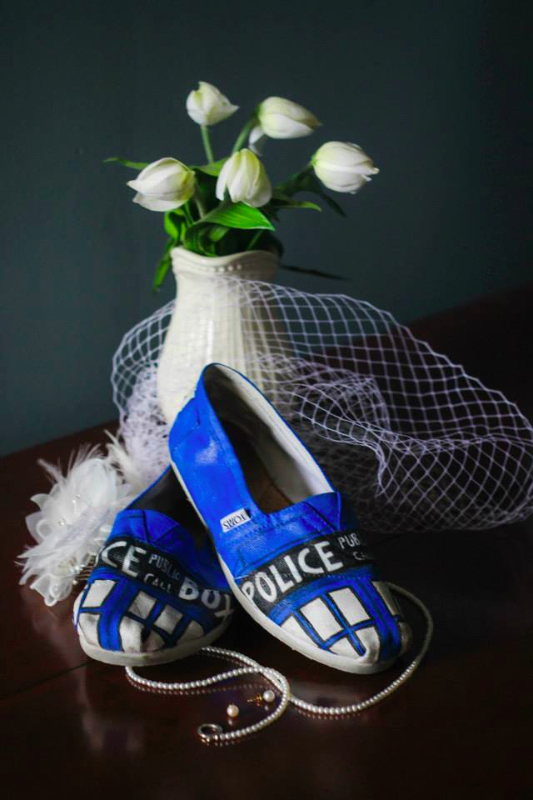 I'm most proud of the fact that my mom and I did almost everything ourselves, other than the dinner, flowers, and the bar service. All of the decorations, apps, gifts, and so on were done by us. It let us put so many personal touches in the day, like the mimosa and yogurt bar for my bridesmaids and the hand etched wine glasses and rocks tumblers for bridal party gifts.

Where did you get married?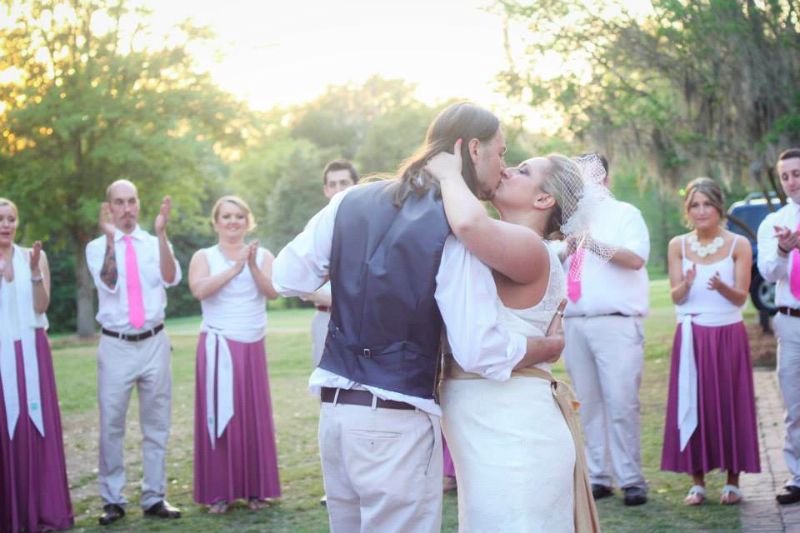 We got married at a state park about an hour outside of Charleston, SC. Charleston is the wedding capital of the country, so finding a pretty outdoor place to get married on a budget was difficult. We went just a little outside of Charleston proper and found this gorgeous venue with a plantation house overlooking the river.

Tell us why using the WeddingMix app was appealing for your big day?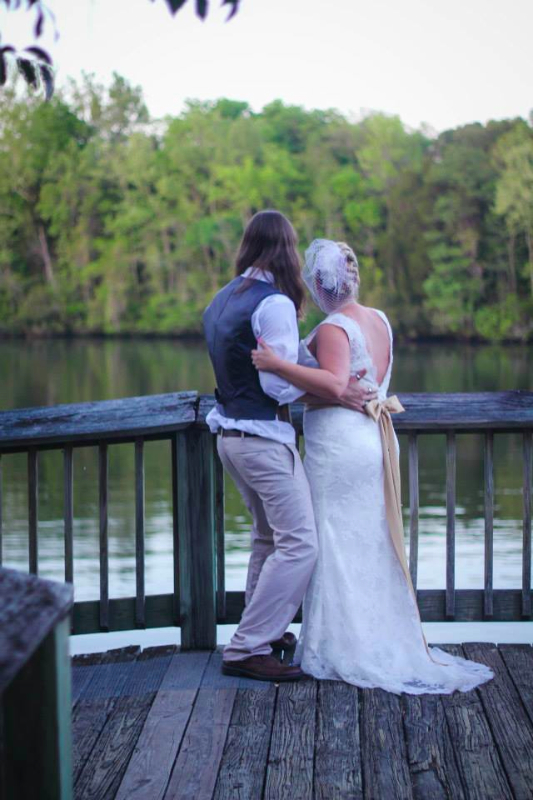 I had always wanted to capture video from the wedding day, but videographers are incredibly expensive, and having one in addition to a photographer just wasn't in the budget. I also like the idea of having people you know being in charge of the cameras, because I feel like they are able to capture moments that are much more personal and intimate in comparison to a videographer, who doesn't know any of the guests.

What special moments from your wedding do you want to remember forever?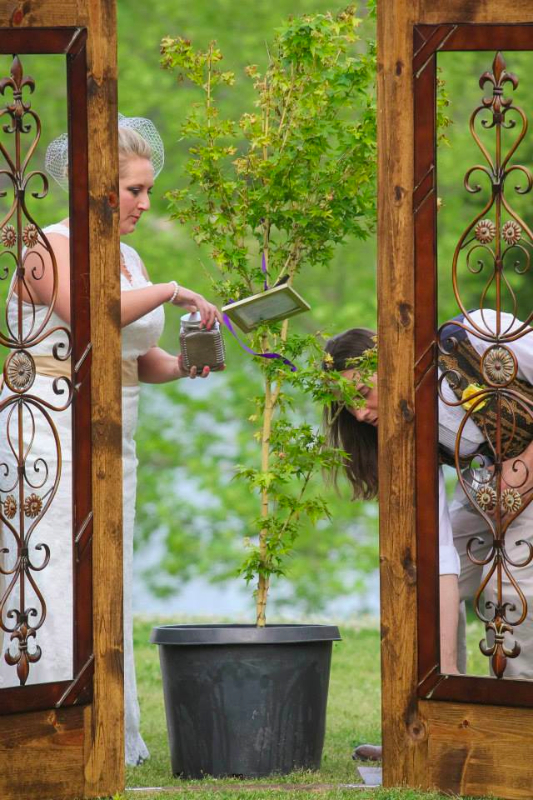 The moment when my husband pretended to forget his copy of his vows. We wrote our own, and my husband is notoriously forgetful. When it was his turn to say his vows, he patted his pockets and looked around, and then each of our groomsmen (we had 9 total!) reached into their pockets and passed up a copy of the vows. It was the funniest moment of the whole day. I also will never forget walking down the aisle with my mom and dad, and seeing my husband and immediately having to hold back tears. We did a first look, so we had already seen each other before the ceremony, but seeing his smile as he waited for me at the end of the aisle was so emotional.
I put one of my aunts in charge of manning the camera during the entire ceremony, and I can't wait to see how the video turns out! Being able to see the ceremony from the guests' point of view is going to be really special.
Describe your wedding in one word.
Unique! We wrote our own ceremony and vows, had a lot of different components from both my cultural background (Scots-Irish) and my husband's (Middle East), and just had a really fun and silly time all day. We had tons of friends around to help set up, and everyone really enjoyed themselves. We did a unity tree ceremony instead of unity candle or unity sand, where we combined dirt from our childhood homes and our home we own together. The tree is now planted in our backyard! Instead of a traditional champagne toast after cutting the cake, my husband and I did a shotgun Bud Light toast, which is where you poke a hole in the bottom of the beer can and pop the top and drink as quickly as you can. Instead of a wedding cake, my mom and I made cupcakes and frosting and had a ton of toppings so that the guests could go crazy making their own. We also got our entire bridal party, 20 people total, to do a flash mob to Uptown Funk for the guests.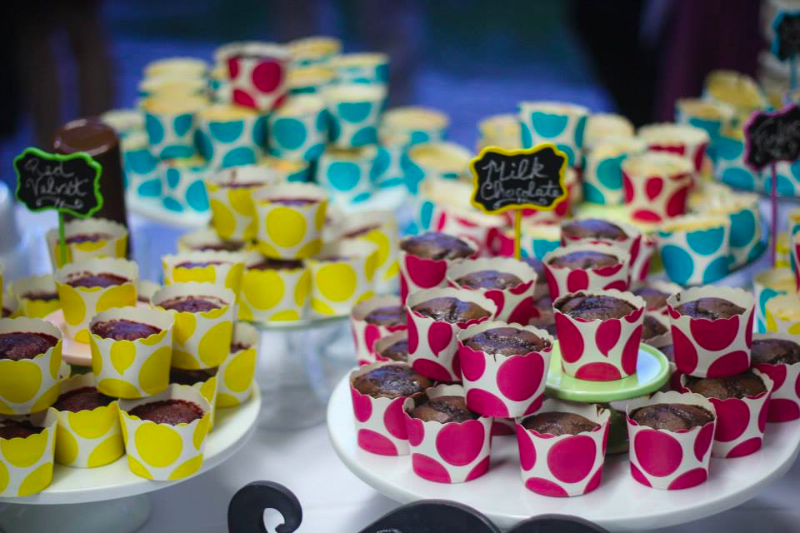 I would like to give one piece of advice to any brides-to-be out there. In this day and age, there are so many wedding ideas on Pinterest, with more added every day. You will drive yourself crazy on Pinterest and stress yourself out. Don't check the Wedding board 10 times a day. Find a couple cool ideas that you think fit you and your husband and stop at that. Don't worry about having custom burlap table runners AND pre made mason jar cocktails AND a DIY mashed potato bar AND making your own wedding dress from reclaimed thrift store lace. Nobody will notice or care if every available surface isn't covered with something you made yourself. There will be food and probably booze at your wedding….people will be happy.