This wedding video in Georgetown showcases a gorgeous outdoor wedding! The bride and groom had their closest friends and family who attended the wedding us the WeddingMix app + HD cameras to capture some truly amazing wedding day moments. These two lovebirds can cherish their personalized wedding video for the rest of their lives!
Tell us what part of your wedding planning you are most proud of.
Nearly all of our ceremony and reception decor was DIY. I spent a lot of time and put a lot of effort into all of the details in order to put a little more of us into everything. I hand made all the flowers in our wedding and the reception except for the baby's breath. Pinterest was my closest friend while putting together all of the creative displays and centerpieces at our wedding! My best friend even made our cake and together we made cake balls as our favors. Eric and I got creative together to add a little bit of our nerdiness into our wedding: a Doctor Who quote in the ceremony, Harry Potter themed toasting glasses and Photo Booth, and cutting our cake with the Zelda master sword.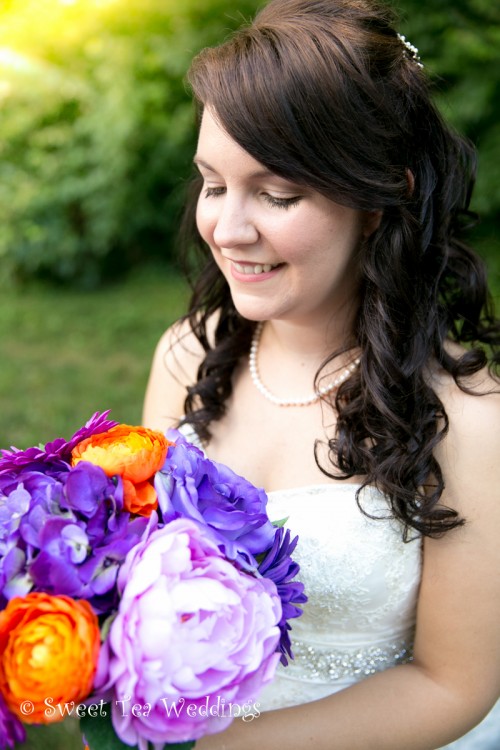 Where did you get married?
We got married at the Cardome Center Black Barn in Georgetown, KY.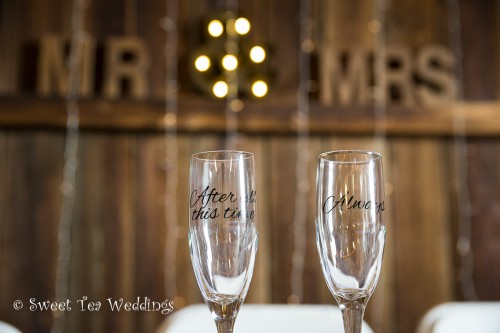 Tell us why using the WeddingMix app was appealing for your big day?
We were unable to afford videography and the WeddingMix app allowed us to have a small video keepsake that was personalized by our friends and family.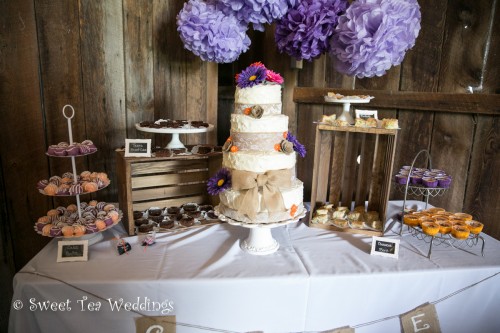 What special moments from your wedding do you want to remember forever?
There are a couple memories I would like to hold on to forever. I forgot the funnel for our sand ceremony so my husband and I had to work really hard to make our keepsake while entertaining our guests. I would say that cutting our cake with a sword is definitely a moment I will not forget! Also, my father and I did not have a traditional father daughter dance. We did one of those fun mash ups that begins with a slow song and surprises everyone with a fun dance! Dancing like that with my dad will be something I will cherish forever.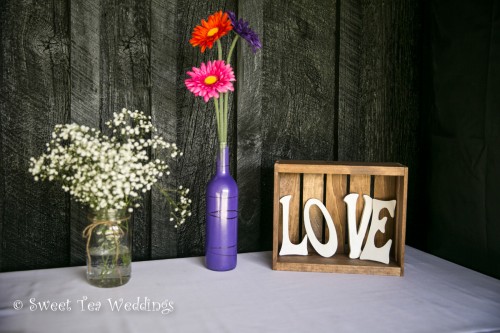 How did WeddingMix help capture those moments?
WeddingMix gave our friends the ability to capture special moments during our wedding day, even the ones we didn't get to see the day of!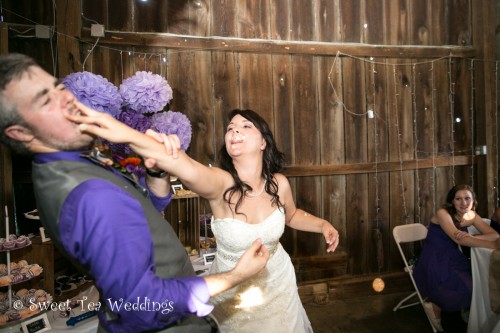 Describe your wedding in one word.
Epic!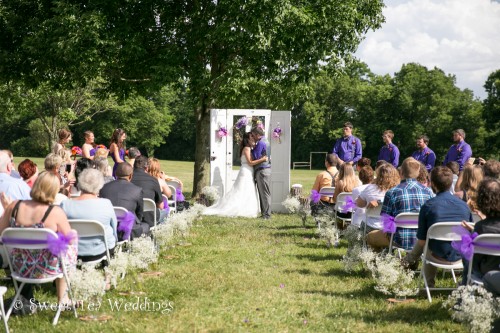 Vendor Shoutout
Photographer- Sweet Tea Weddings (Lexington, KY)
DJ – All The Rave DJ Service