This Livonia, MI wedding was stunning and had a super romantic outdoor ceremony. They had a body of water in the background and white streamers blowing in the wind as they said their I dos. They had their friends and family use the WeddingMix app to help them capture their special day.
The bride looked so sweet for her Livonia, MI wedding. Her strapless beaded wedding gown was one for the books. Her guests did a wonderful job capturing the ceremony and even the pre-wedding excitement of the bride and the wedding party. The couple looked so happy when they saw each other for their first look. Even as the night went on, their wedding guests did such a good job at making sure to film all of their most precious moments.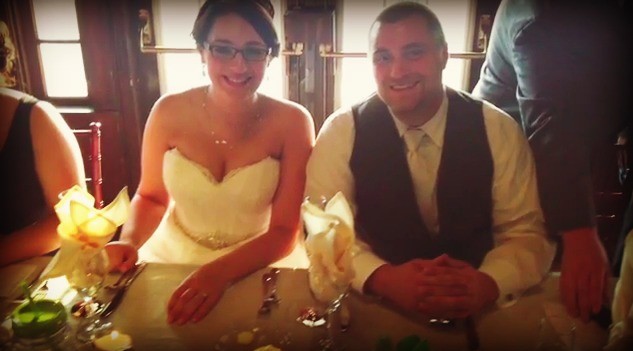 Yet the best moment that was caught using the WeddingMix app, was when the first dance was filmed. It was hard not to feel the love and the sparks people the newlyweds. Over all this Livonia, MI wedding was flawless and when the happy couple celebrate their many wedding anniversaries, they can relive the magical moment over and over.