If there's one thing clear about this Sterling Heights, Mi wedding video – it's that the Lawrence's definitely know how to throw a classy celebration! The couple asked their guests to download the WeddingMix app to capture a ton of their once-in-a-lifetime wedding day moments. Check out the highlights from the newlywed's special day in their video below:
This wedding was the perfect combination of elegant wedding style and joyful feelings of celebration. So many cute details gave the wedding day an ultra-chic feel. For example, the bride had an adorable custom wedding dress hanger spelling out her new last name and the bridesmaids were treated to luxurious satin robes as all the ladies got beautiful for the ceremony!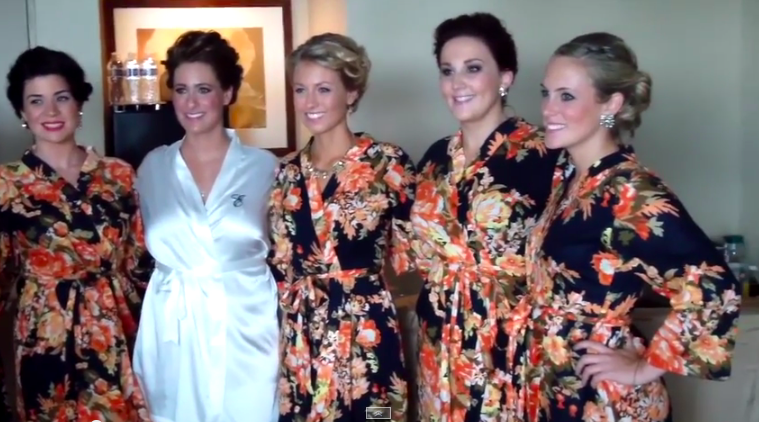 While stunning wedding details set a stylish scene, one of the greatest moments caught on camera was the quick interview with the groom a few minutes before he tied the knot! You can see his jitty excitement and anticipation as he waits for his bride – so priceless! The gorgeous church ceremony ended with an oh-so-romantic first kiss.
The ceremony was chic – but the reception was pure elegance! As Mr. and Mrs. Lawrence were announced into the glitzy venue, you can see how happy all their friends and family were to celebrate their marriage. After guests gave well-wishes and congratulations, the whole wedding party danced the night away to conclude this wedding to remember!
Congratulations to the happy couple from the WeddingMix team!