I might be a little biased, but WeddingMix seriously gets to work with the coolest couples ever. Take Sammi and JT for example — a lush terrace venue in the Colorado mountains, a ceremony bursting with bright wild flowers alongside refreshingly unique decor, and an out-of-the-box (and totally gorgeous) purple and orange wedding color palette. 
You're not going to want to miss this couple's amazingly moving wedding highlights video — watch it below! 
JT and I wed at the Sonnenalp Hotel in Vail, Colorado. We held the ceremony on Ludwig's Terrace, enjoyed a poolside cocktail hour, and then spent the night dancing, toasting, eating, and laughing in Ludwig's Restaurant and Terrace. This ended up being the perfect place I could have imagined — we had all the amenities of a hotel wedding without the feel of getting married in a ball room, nothing felt typical or cookie cutter at all. The terrace was also a perfect place to feel outside without having to worry about the unpredictable July Colorado weather. The retractable glass windows and roof allowed us to quickly compensate for rain or shine and keep everyone comfortable and celebrating!
I am most proud of the way that the color palette worked out. Everyone was always skeptical when I told them that my palette was purple and orange but the pops of color brought in the wild flower feel that perfectly complimented the mountain setting. Being most proud of the palate also allows me to say that since it was a part of everything, seeing everything come together the way it was in my head was probably one of the proudest moments of my wedding day. Everything turned out just the way I had envisioned- and the palate really brought all of that together.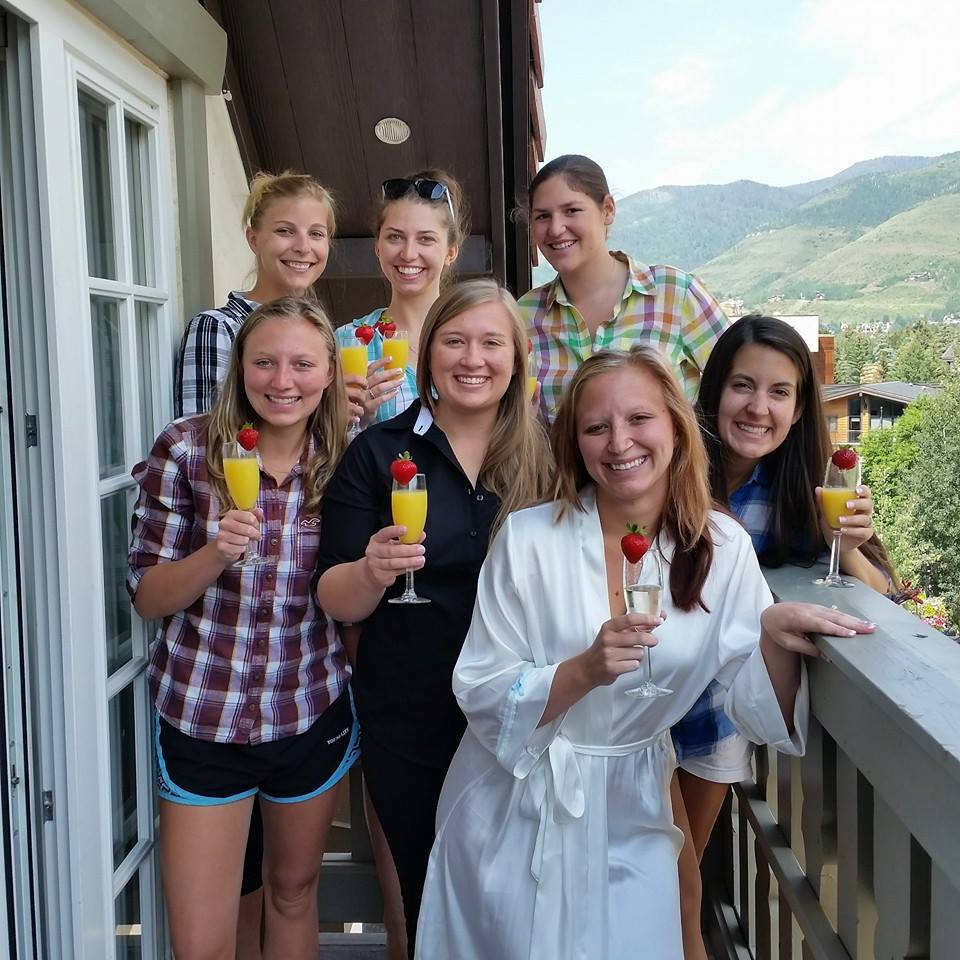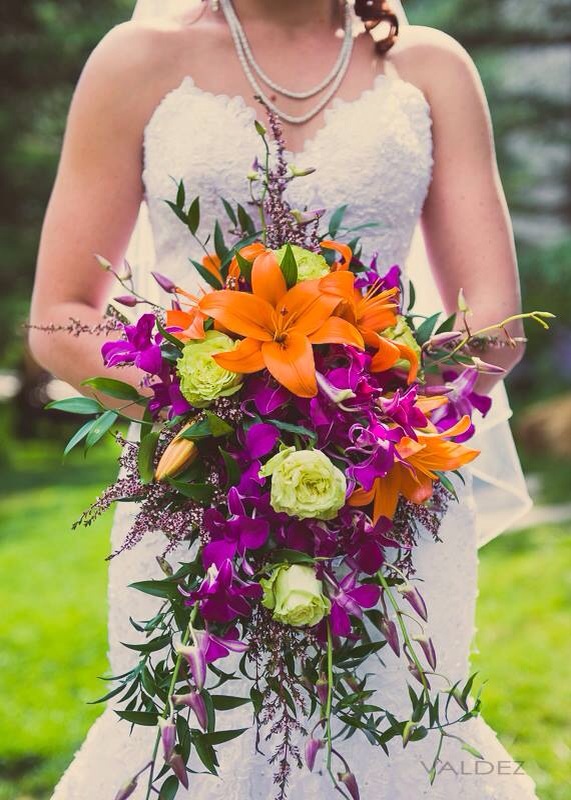 What do you most want to remember from your wedding day?
Besides the obvious- I get to spend forever with my best friend, and the wonderful, silly, sweet love of my life, I wanted to remember everything about my wedding. Everyone told me that I wouldn't remember anything- but I don't want to forget! I guess to me the most important moments from my wedding were all of the moments in the ceremony. While the reception was beautifully done, so much fun, and incredibly memorable, to me the real crux of my wedding was getting to mirror Christ's love in my unity with my husband. From the first moment he saw me until the time the pastor cued our fated first kiss, each of those moments was so filled with love, joy, and Jesus- those were the most special, beautiful moments of my wedding to me and the moments I never want to forget.
Why did you choose WeddingMix for your wedding video?
I had a fantastic photographer, and so for a long time thought that I would remember my wedding day through photographs only. I tend to like big artwork and pictures all over my living spaces- so I thought that would be enough. However, the more I talked to people, the more I realized that everyone I talked with that had chosen a similar path really regretted not having a video of the day.
By the time I realized this, it was too late and I was too out of money to utilize a formal wedding videographer. As I searched around the internet for an alternative, I stumbled on WeddingMix. As I read about the packages, I thought the idea of having guests capture the event was such a neat idea! It added a level of personal involvement and uniqueness that I thought was a perfect addition to my desired film of the wedding to watch and remember on anniversaries and with friends. I signed up that day and told everyone I knew- they all thought it was a stellar idea and were volunteering left and right to help out with filming!
Because I knew that these ceremony moments would be something I would want to be indelible, I had all three WeddingMix cameras running during the ceremony. Two had a few specific moments to capture and one was in charge of capturing the whole ceremony. Because of WeddingMix, I have this important ceremony documented for my joy and remembrance for the rest of my life!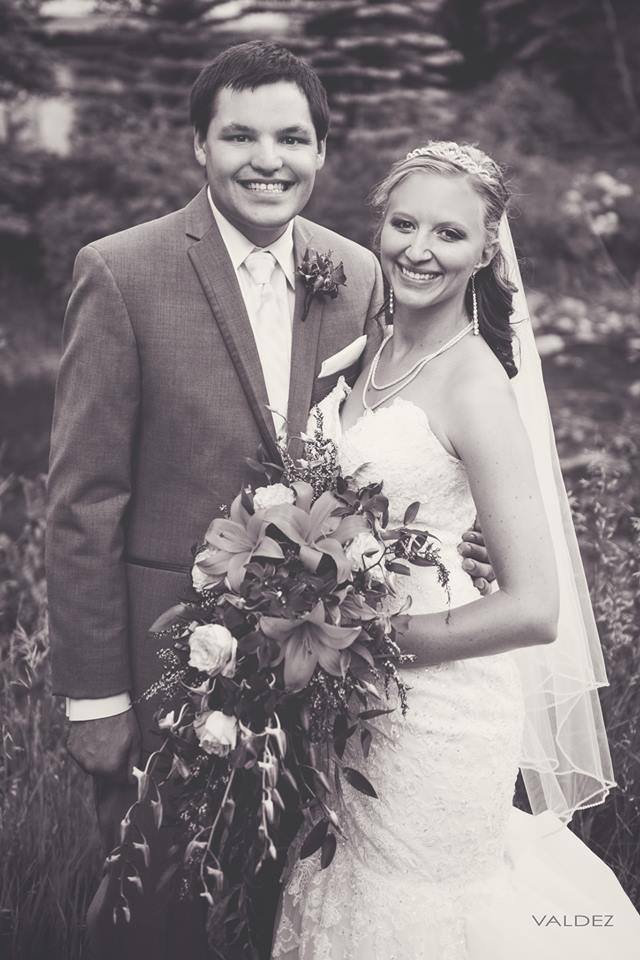 Describe your wedding day in one word:
I (clearly!) really like words…but if I had to pick one word, I really would pick "Perfect". My wedding was God-honoring, full of love, so joyful, so beautiful, there is not a minute or a detail that I would have wanted to turn out any differently. I not only got to marry my true soul mate, but I was surrounded by the most fabulous bridal party, most supporting and loving family and friends, and the most beautiful, smooth, joyous day that I could have asked for. It went better than I could have even imagined- and how many brides can say that??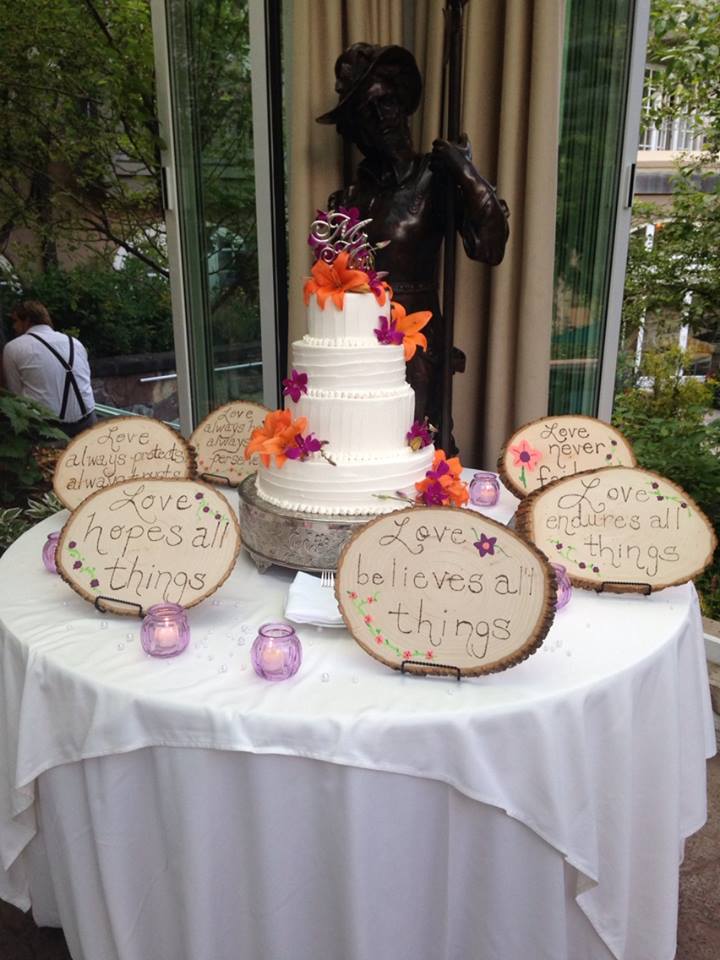 And the bride's final advice: 
Get married 🙂 Get married to a man who will love you at your worst, laugh with you and hold you when you cry. Marriage is hard, but it is so worth it. Have a wedding that makes you happy-whatever that looks like. Have a wedding that is you and makes you happy, no matter how traditional, quirky, silly, or elegant. Have a wedding that if you got to do it over again, you'd do everything the same, every time. And get pictures, get video, document this moment of joy for when your marriage might not be so joyous (because those days will come) Let the people you love use WeddingMix to help remind you of that special time and that elation and love that led you to give your heart and soul and life to. Watch that video and remember your love and joy.
And then, be happy. Spoken like a true newlywed…I know 😉