Get ready to feel all the feels from Alex and Libby's wedding video at the Millwick!
From their gorgeous venue at the Millwick to Libby's refreshingly unique gown, this SoCal wedding was the perfect mix of stunning detail, joy, and sentimental moments.
With the WeddingMix app and cameras, the newlywed's friends and family captured lots of priceless photos and videos from their unique perspectives!
Check this cool couple's special wedding video highlight to relive just a few of their most amazing wedding moments!
Moments created & captured by loved ones with the WeddingMix app and cameras. Wedding video highlight by WeddingMix. 
Details from stunning couple, Alex & Libby: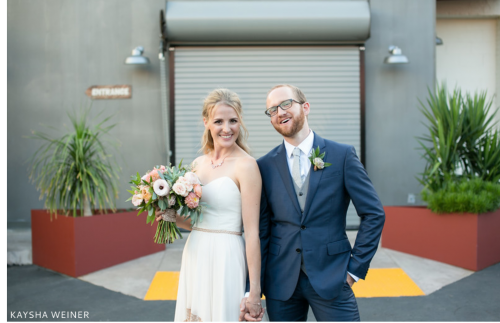 What  part of your wedding planning you are most proud of.

First, we're most proud of our decision to hire and TRUST our brilliant planner Ms. Courtney Caplin Cotter from The Joy Parade.
After that, it would have to be our choreographed first dance. We dance to Ed Sheeran's "Thinking Out Loud" and were inspired by the music video. One of the groomsmen's wives is a dance instructor and she and her husband walked us through the steps from Oklahoma via video chat. I think we were more nervous about sticking the big spinning lift than any other part of the wedding (btw, we *nailed* it).
Also, we made it personal by having our friends and family involved. The groom's best friend officiated the wedding, the bride's brother played the processional song, and then her close college friends played music live during the cocktail hour.
Finally, we love living in LA and we had the idea to use vintage Southern California postcards as comment cards for the guests to sign and share. Our planner Courtney brought a stand with string for the guests to pin them onto and it just turned our brilliantly.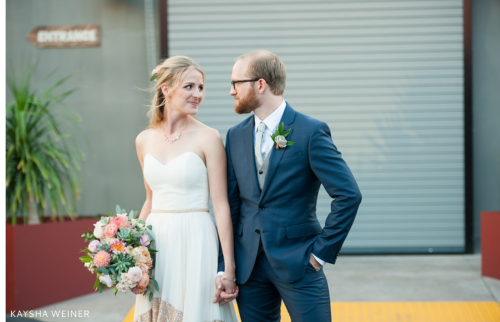 Where did you get married?
The wedding and reception were both at The Millwick, a brand-new venue in the heart of LA's Art's District.
When we picked it back in January it was still under construction being converted from an old car repair shop. But, we liked everyone in the team behind the venue and we just trusted in their talents which really paid off. It came out so modern and well-decorated that we hardly had to add any of our own touches and it was still beautiful.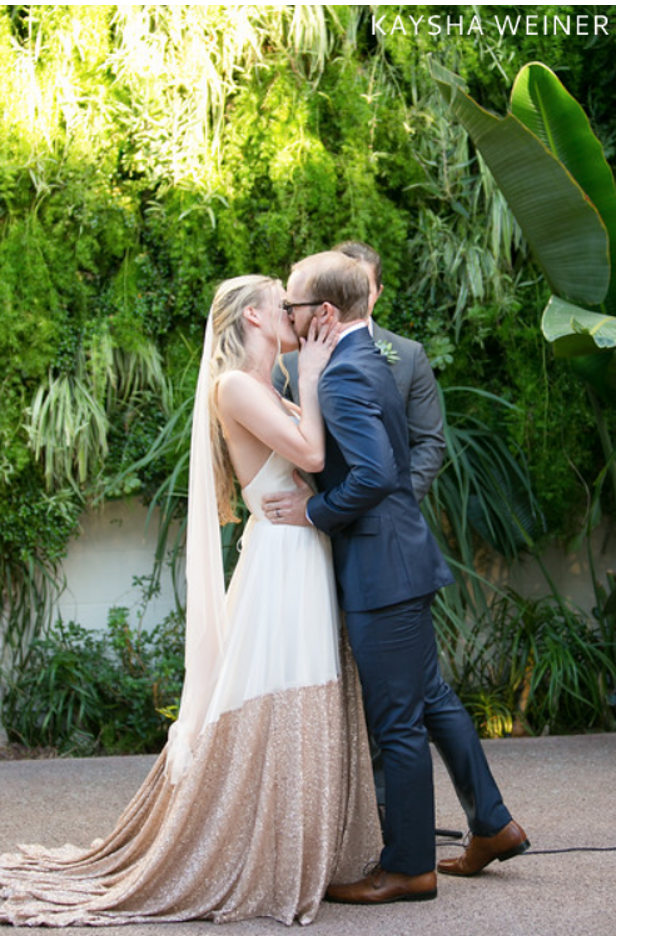 Why was WeddingMix an appealing way to get your special wedding video?
Like some of the other couples posts, we originally planned to just have the photographer. But, c'mon, this is 2015 and we knew we and all of our friends would just love to have proper video of the event.
When we went looking for other video options, we very quickly chose WeddingMix because it was affordable, and importantly, it gets *awesome* reviews from everyone who uses it.
Also, we liked how much more intimate it would be to have our friends and family behind the lens of our wedding video at the Millwick, rather than a stranger.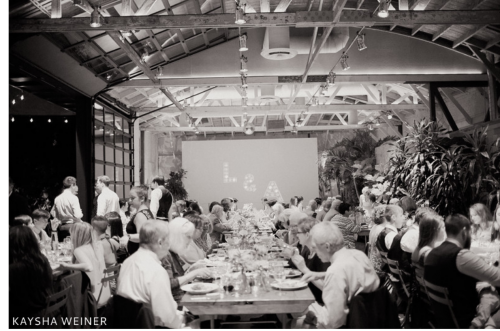 What special moments do you want to remember forever?
After our first dance we went and sat at our sweetheart table while the guests found their tables and started in on the charcuterie board appetizers. It was our first moment to stop and take it all in and what we saw took our breaths away. There, gathered in front of us, were all these people we love and they had come from hundreds or thousands of miles away (Oklahoma, Australia and Africa just a name a few) and the magical thing was they were having *so much fun*.
People who had never met before were all laughing and carrying on, passing around the big family-style plates like, well, family- our family. I just hope, in some way, the guests felt like family too.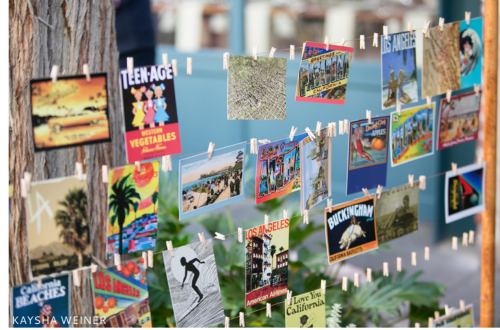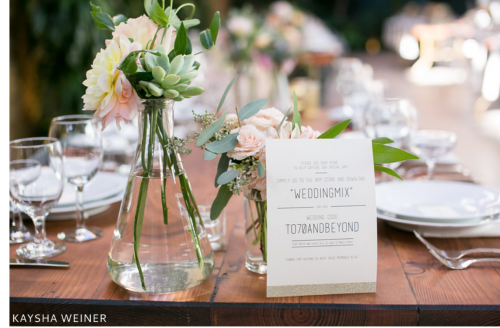 How did WeddingMix help capture those moments?
The cameras were wonderful to have floating around. It was so much nicer than having the videographer fighting for space with the photographer on special moments. I knew I could trust my friends to get the important events and so much more!
Also, just having the app with our special code gave people the perfect place to 'dump' the tons and tons of photos they took, but which they wouldn't necessarily post to social media.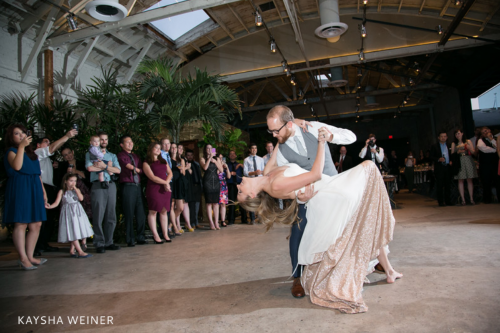 Describe your wedding in one word.
Stunning! Everything went as well as we had any right to hope for :).
Vendor Shout-Outs
On-the-Ball Planner: Courtney Caplin Cotter @ The Joy Parade
Fun Photographer: Kaysha Weiner
SoCal Fresh Family Style Food: Flatiron Catering
So Succulent Florals:  Primary Petals
Hip Modern Venue: Millwick by Marvimon