Everyone had so many fun things to say to this bride and groom on their wedding day (we learned the bride may love NSYNC too much; the groom- World of Warcraft).
Their seriously perfect brunch wedding, hilarious speeches, and rockin' reception were captured by friends and family using the WeddingMix app and cameras. Now Amy and Dan have their own interactive wedding video in Rindge to cherish forever and always!
What part of your wedding planning you are most proud of?
It's hard to narrow this down, because through planning I surprised myself so many times!
1) My budgeting! I had a comprehensive list that went with me everywhere and had a running total of our projected savings and costs, which I updated neurotically. It may have driven my husband a little crazy at times, but the end result was having all the things that were most important to us with a little change to spare. 
2) Coming up with the idea to do a brunch wedding– not only did using breakfast food cut our bill in half, it was a sentimental choice too. Our first date was breakfast at a diner because we both worked overnights at the time. Plus, who doesn't love breakfast? People loved the originality of the idea and the delicious food! 
3) The personal touches in the wedding. We didn't plan to homemake very much for our wedding, but in the end we made centerpieces, the seating chart, table numbers, chalkboard program, card-box, favor labels and so many other things. We had a lot of great helpers– my dad put together all the favors! It was painful (sometimes literally, yikes hot glue!) but totally worth it. I saw little pieces of us in everything.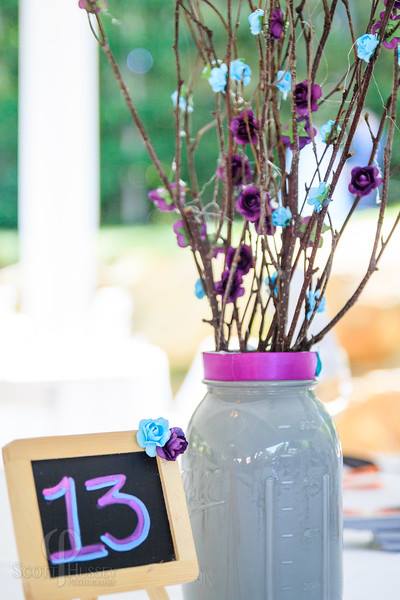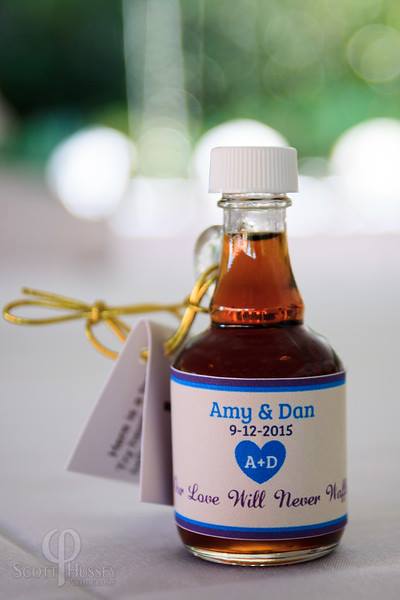 Where did you get married?
We got married at Hidden Hills in Rindge, NH. The venue was incredible and a tremendous value for so many reasons. First and most importantly, it allowed us to have our wedding outside in a beautiful outdoor setting, but had a pavilion which sheltered us from the hot sun (and provided safety in case of rain!) as well as access to indoor bathrooms. I knew I sure as heck didn't want to use a port-o-potty in my wedding finery and I am sure most guests felt the same!
They also allowed the flexibility to do a morning brunch wedding, adding sentimentality and savings to the day. They even set everything up for you– a huge draw for me considering the wedding was so early in the day and most of our family/wedding party lived out of state. They actually went over every single thing I brought for set up at the rehearsal dinner to make sure they set it up just right! The owner of the venue (and head chef) was also available to us during the whole process for questions which provided so much peace of mind.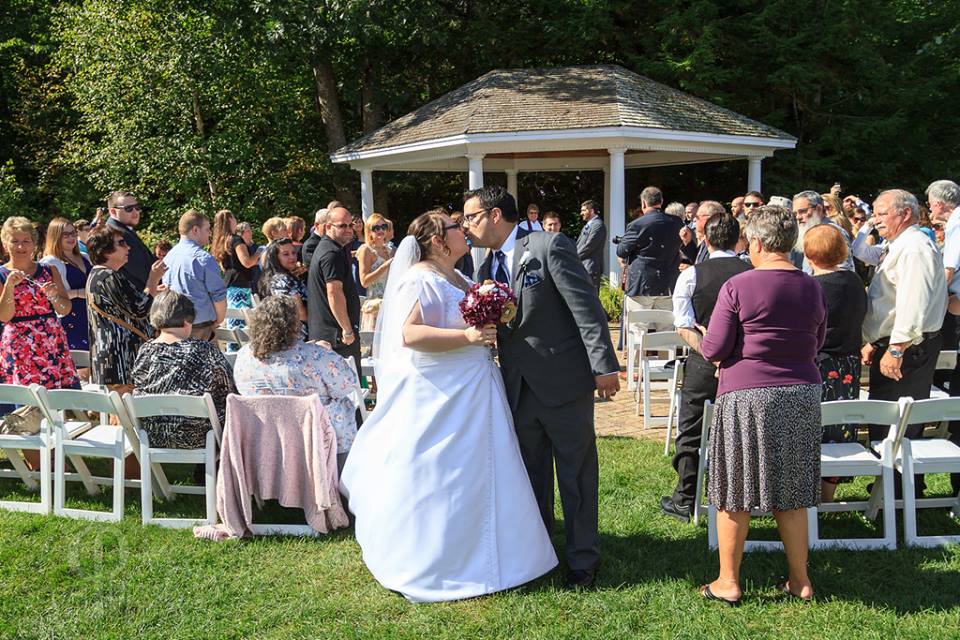 Why was WeddingMix appealing for your big day?
WeddingMix was appealing to us mainly because we weren't really interested in shelling out tons of money on a video we likely would only watch a few times. WeddingMix provided very affordable options and the ability to let people know exactly what parts of the wedding were important to us to get on tape.
Additionally, we thought involving our guests would be a fun activity for people to engage in and would add a great personal touch.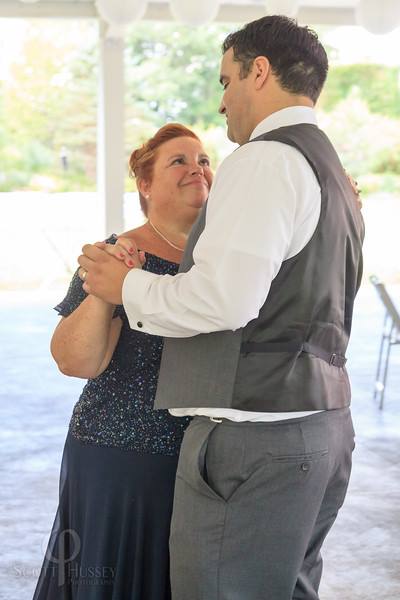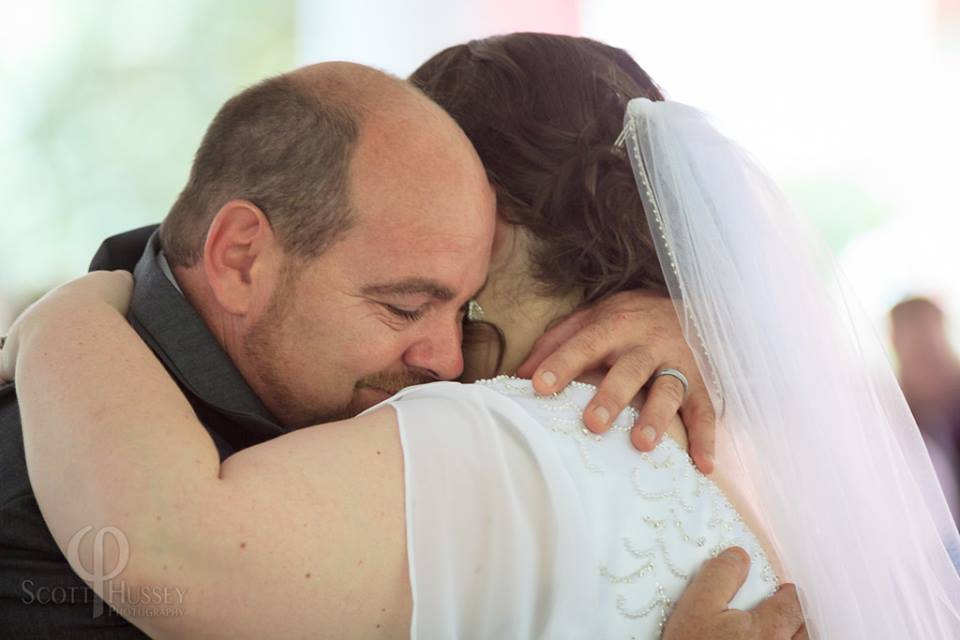 What special moments do you want to remember forever?
I am SENTIMENTAL– as in, have saved every card with a handwritten note in it I've ever gotten– so it was extremely important to me that we got the full speeches by the brother of the bride and the best man on tape. We really wanted our video to capture our true joy happening in action without us being aware necessarily a camera was on us– WeddingMix made that possible.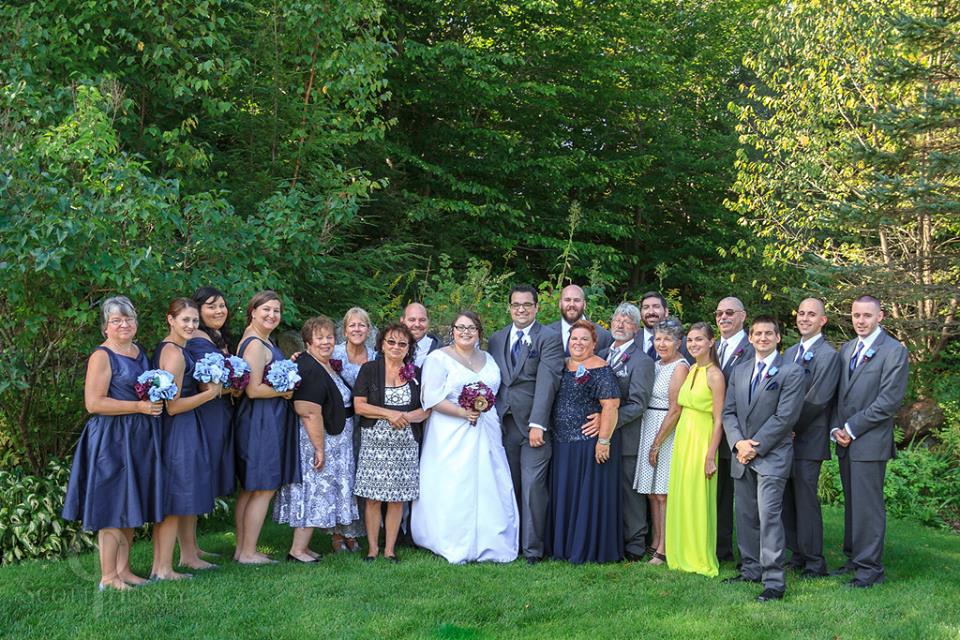 How did WeddingMix help capture those moments?
We chose two creative cameramen that had experience taking video. Because they were family/friends we knew they would take care to capture the moments we most wanted. It also meant, in the case of one of our cameramen who is a lifelong friend of the groom, he was intimately involved in a lot of the rabble-rousing and able to capture the moments we were being organically silly!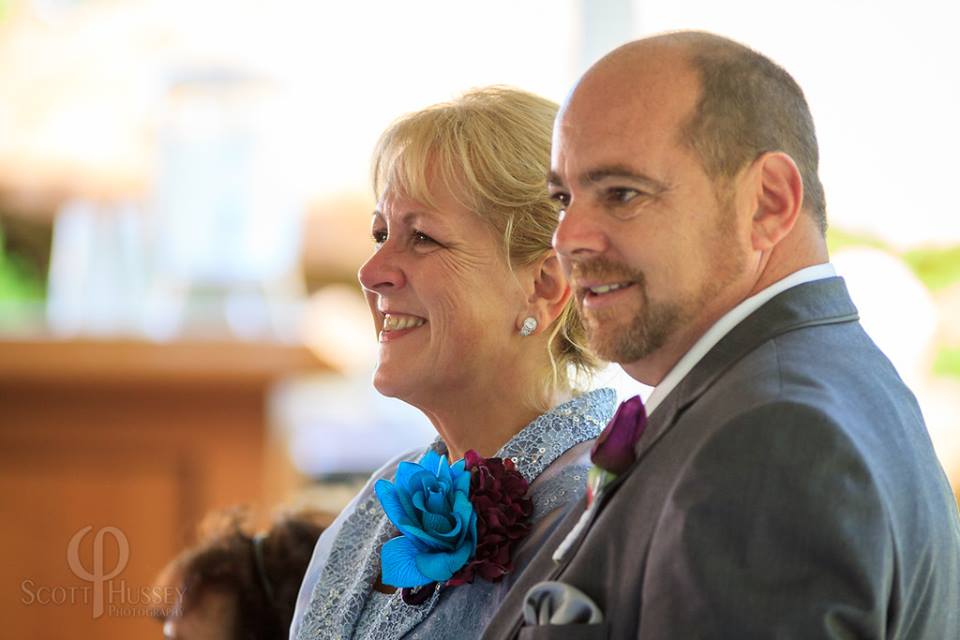 Describe your wedding in one word.
Perfect. Cliche, I know, and I never thought I'd be the kind of bride to say that (especially given I did not have the most fun wedding planning!), but it was incredible to watch all of our hard work (and the hard work of our parents and friends), all the choices we so painstakingly made, come together flawlessly.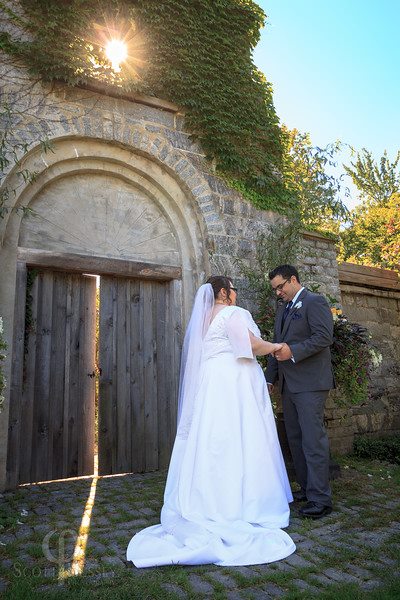 Vendor Shout-Outs
Venue- Hidden Hills Banquet Facility 
Photography- Scott Hussey Photography — Scott and his assistant Cynthia are total pros. They will literally roll on the ground to get the perfect shot. They take pictures right the first time, so minimum editing is necessary and we had our full wedding album TWO DAYS after our wedding! They also did an incredible job loosening everyone up and getting genuine photos (no fake smiles!). What I love most about the photos is that in so many of them, you almost feel like you are there experiencing the emotions all over! 
Officiant- Bonnie McCarthy — She feels like part of the family. She gets great joy from what she does and it shows! She custom wrote us a beautiful ceremony.