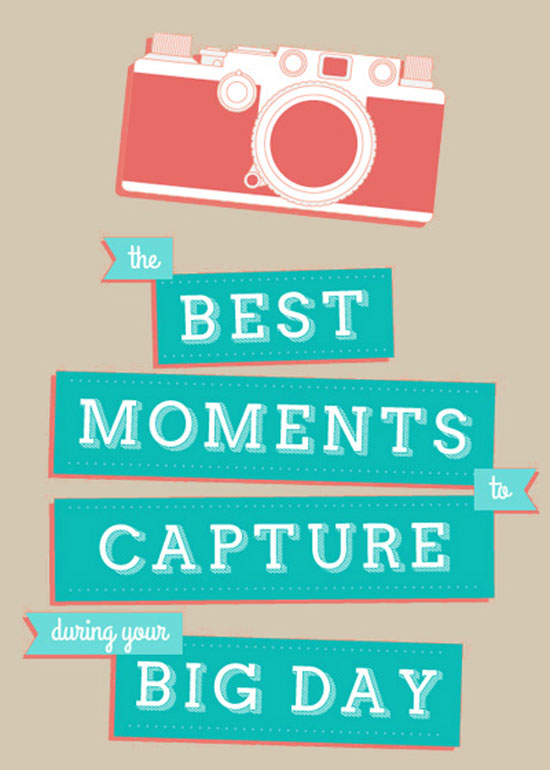 Your photographer will be out there on your big day capturing all the standard and artsy shots, but what about those behind the scenes moments? You know, the ones that will be important in the years to come – giggling with your besties as you get ready, your dad's reaction
This best wedding photos checklist is full of top moments, which would be great for wedding guests to capture while the photographer focuses on the big star – YOU!
This wedding photos checklist below is worth a look!  You're the wedding rockstar, own it!
 Click on the image below to see a larger view:

Remember! Capture, share, and enjoy every memory in a wedding video that's totally unique to YOU! Especially when you are playing the leading role in the wedding!!