Every bride dreams of looking stunning when she ties the knot. Explore these wedding hair ideas and find inspiration for your big day!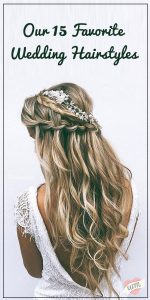 Let's be real here – we ALL want to rock Princess Elsa inspired wedding day hairstyles on our own big day. But for us girls that don't have cascading locks of perfect hair – don't worry! We can still get inspired by the top wedding hair trends of this year!
From updo ideas or half-up wedding hair, I wanted to share some of our favorite wedding day hairstyles with all the soon-to-be brides using the free WeddingMix DIY video app to create their amazing wedding videos!
And while you're having the best hair day EVER, relive the way your glossy tresses looked with your DIY wedding video. Enjoy 🙂
Weekly Wedding Inspiration: Our Favorite Wedding Day Hairstyles
Long Wedding Day Hairstyles
Gorgeous bride Jasmine rocked long down tresses with added curls for volume. Perfect for a relaxed outdoor wedding! So sweet to see pre-wedding hair and make-up "getting ready" moments with her best friends in this WeddingMix highlight. You can really tell how excited everyone is to see her walk down the aisle
We really wanted to capture the little moments of the day from our guest's point of view that I knew photography wouldn't be able to do. The spontaneous dance offs, the girls getting ready, the groomsmen walking down the aisle – all the stuff you can miss out on during the actual day because of the craziness!" – Jasmine
Highlight video crafted by WeddingMix. All photos & videos taken by guests using the WeddingMix app & cameras.
Updo Wedding Day Hairstyles
Katie and Steve's wedding highlight video includes a TON of wedding day hairstyle inspiration. They chose to include cute behind-the-scenes moments of the bride getting an elegantly sweeping chignon for her big day. Plus, I totally love her MOH's sleek updo as a classy wedding guest hairstyle idea!
Wedding Video highlight by WeddingMix. All footage taken by the couple's guests with the free app & cameras. 
Short Wedding Day Hairstyles
On her wedding day, Amanda stunned in a retro-inspired bouffant – super chic idea for any bride looking for updo inspiration. Check out all the reception footage taken by her guests to see how she locked down the look with cute flower accessories and gossamer veil.
Wedding video highlight crafted by WeddingMix. All moments created & captured by guests using the free app & HD cameras.
Bonus beauty inspiration: Natural looking wedding day makeup!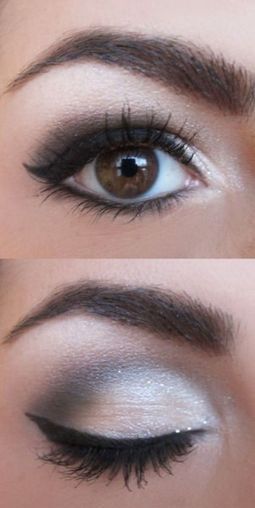 Did you find some gorgeous wedding day hairstyles for your own big day? Do you have any DIY tips to add? Share in the comments! Also, be sure to capture every "getting ready" moments for your  DIY wedding video through your guests' perspective!