From making friends with sea creatures  to an overnight stay in prison, WeddingMix couple Amy and Joe's  beautiful engagement story certainty has some unexpected twists.  If their engagement was this unique, just imagine how awesome their April 2014 wedding will be! 🙂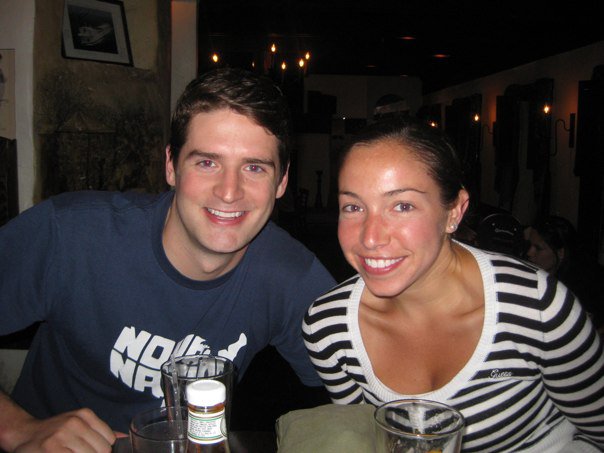 Joe and I knew there was a spark between us from the moment we met through a mutual friend; however, geographic distance and other life circumstances kept that spark from being lit until years after our first meeting. Even our first date required us both to travel and meet in a place where neither of us lived: Boston, Massachusetts. We were both staying with family nearby for the Thanksgiving holiday, and made arrangements to meet and share the day together. Joe took me to the Boston Aquarium and treated me to fondue for dinner, and from that day on we knew the travel time was worth it. For the next eight months we took turns traveling between northern Massachusetts and New York City, seeing each other every weekend until I moved to the Big Apple after finishing graduate school!
For our engagement, Joe recreated our first date, taking me back to the aquarium three years later. He booked a room at a hotel in Boston that had been restored since its days as an old prison, and told me he was going to "lock me up" that weekend.  I was, of course, oblivious, and enjoyed walking around my favorite city and seeing our friend Ursula at the aquarium (a seal we met on our first date who still lived there!)  As our tour of sea creatures came to an end, Joe persuaded me to walk around to the dock in the back of the aquarium that looked out over Boston Harbor. It was a beautiful, crisp night, and before I knew it Joe was down on one knee and I was jumping around with excitement!  We celebrated with champagne and dinner back at the hotel.  Joe had locked me up for life and I couldn't have been happier!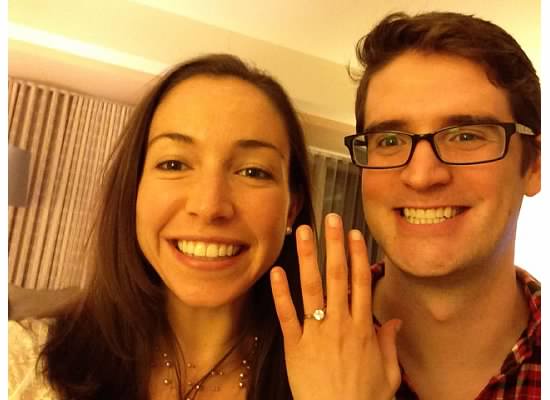 Seriously though, how cute are these engagement pics?