Get ready for your heart to melt — CJ and Christine's surprise proposal pictures are too perfect for words! And if their proposal story is this amazingly candid, can you imagine how perfect their WeddingMix wedding video will be? 🙂 
I always said that when the time came and my man proposed to me, I wanted it to be a surprise-and a surprise it was. Although I knew he was visiting jewelers (I found papers and brochures in his jeans when doing laundry), I had no idea if/when/how it was going to happen. CJ can be very quiet and introverted so I was entirely shocked to learn that he had enlisted my sister's help in finding the ring and my ring size.
When CJ said that he wanted to have our pictures taken, I thought nothing of it since we had taken studio pictures the year before. I just figured we were starting a new tradition. We even went so far as to get coordinating outfits. Well….surprise, surprise! During the "photo shoot" he proposed.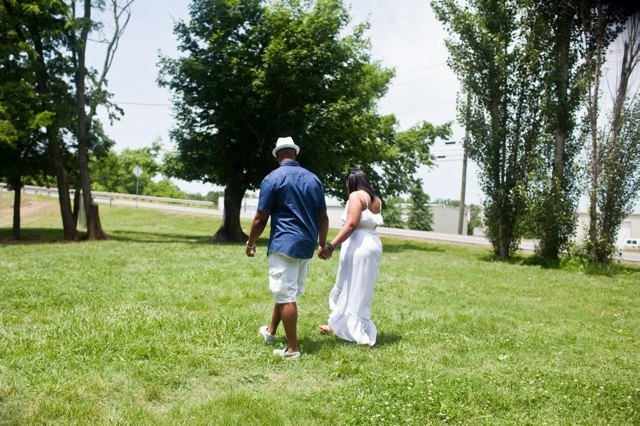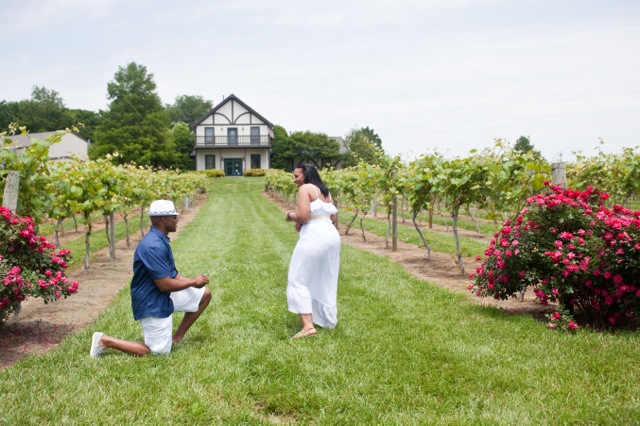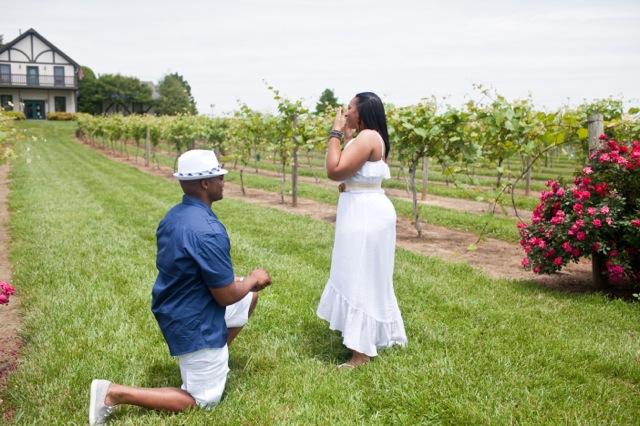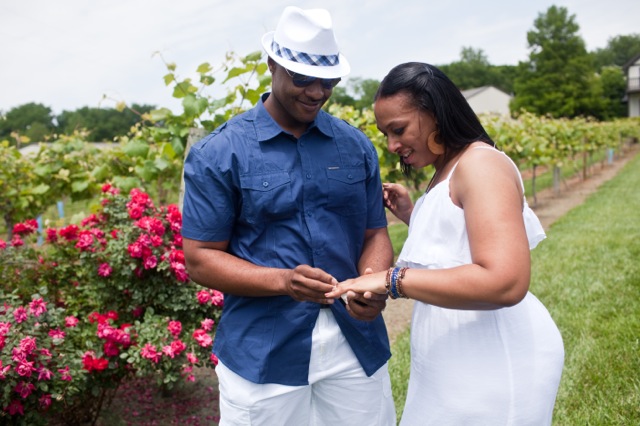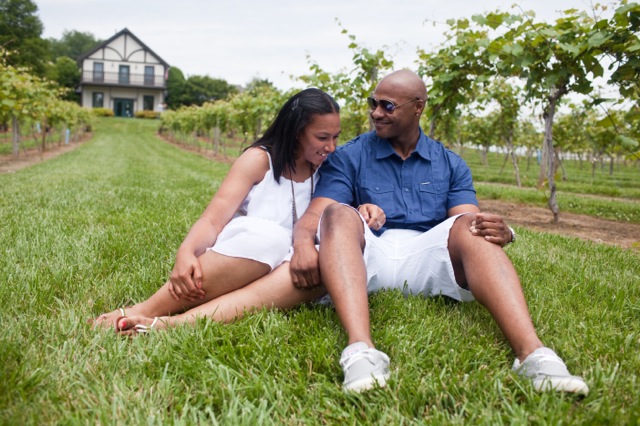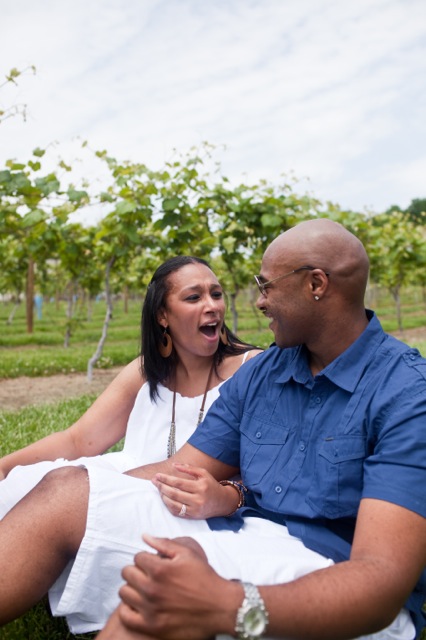 When he got down on one knee with the 'prop' the photographer suggested we use, all I could think (and apparently say aloud) was, " that's a serious prop!"
In the end, I couldn't ask for anything more and I have my beautiful 'chocolate covered strawberry' (chocolate diamond set in strawberry gold) to remind me everyday how much he loves me and how lucky a girl I am.