Way before Pinterest, most young American girls used their imagination to picture their perfect wedding. They lived by the words of "Chapel of Love" to imagine the long white gloves, veil, and aisle. The song by the Dixie Cups, turning 50 today, beat all odds. Those three lovely ladies from New Orleans managed to knock the Beatles off the top spot in the billboard chart with a song that is featured in just about every wedding movie today. Heading back in time, let's take a look at the wedding video of 1964.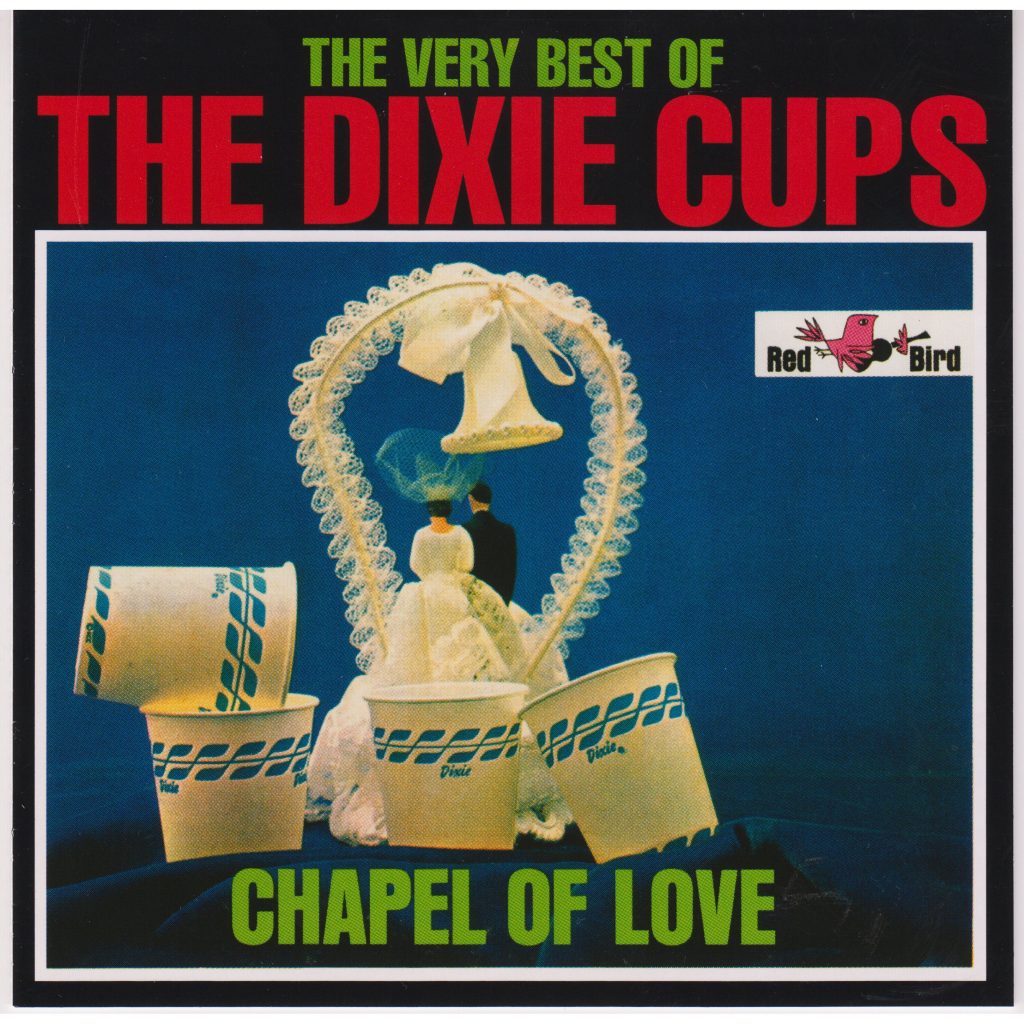 When I think about wedding videography from 1964, I imagine a relative standing behind a massive "state of the art" video camera on a tripod; a bulky contraption that looks like Micky-Mouse due to two large circular reels of film on top of the camera. As the bride primps her Jackie-inspired hair style before the wedding, the videographer would have to jostle with the camera to capture all the bridesmaid putting on gloves and pearl necklaces.
While the veiled bride walks towards her rimmed-glasses groom, the videographer would have to think creatively on how to capture close-ups of the couple without blocking the audience with the huge camera.
As for the reception – not only would "Chapel of Love" be playing, but all the wedding guests would also be dancing to the Beatles' new song "I Want to Hold your Hand". The videographer would only be able to capture a few shots of the newlywed's bliss during their first dance and some well-wishes from guests, but grainy footage and odd audio recordings would not do justice to the best day of this couple's life. Funny to think how far we've come with being able to film HD footage with our smartphone apps!
Today, instead of relying on one kind uncle to film the nuptials, you can enlist the help of all your wedding guests and their smartphones. This especially comes in handy during the pre-wedding festivities and reception. We've had couples film marriage advice from guests who were unable to attend their wedding, as well as a groom who used the multiple camera angles from his surprise Gangnam dance, to direct this video:
In 1964, the inconvenience of the large camera limited the wedding video to the festivities of the day itself, while today there are no limits to what can be included in the story. We have included proposals, bachelorette parties, and honeymoon footage in the wedding video. But my favorite clip was just added recently by a couple. Upon finding out that they were expecting a honeymoon baby, they included clips from seeing the first sonogram!