Looking for a breath of fresh air? Eco-friendly wedding day very important to you?  No worries — there are plenty of ways to include a little natural beauty into your wedding day!  From rustic outdoor ceremonies to thoughtful nature favors you guests will actually keep — here are some easy nature wedding ideas inspired by our friends at Stratton Mountain Resort in southern Vermont.
#1 Pick a Nature-Inspired Wedding Location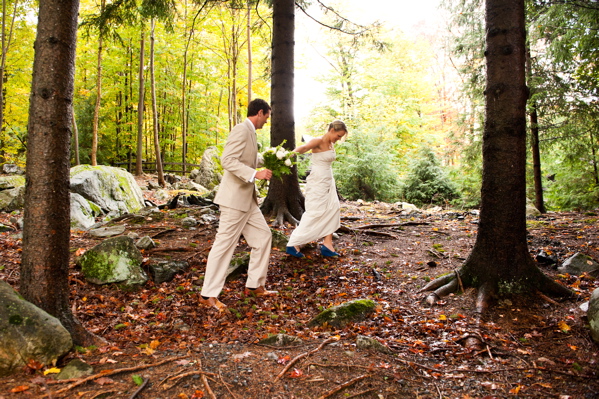 As the old adage goes: location, location, location. When choosing your ceremony and reception sites, ask yourself if there's a special location that means something to you as a couple. Do you share a love of skiing or snowboarding? A slopeside ceremony might be right for you. Maybe your favorite moments together include summer getaways by the water. In that case, a wedding by a lake would speak to those memories. Love the rustic look? A country barn can be transformed into a chic retreat. The great thing about an outdoorsy setting is that outdoors is right at your guests' fingertips. A location like Stratton Mountain, where the ski resort is just minutes from lakes, rivers, cycling trails, and more, lets your guests choose their own adventure.
No matter where you choose, leave plenty of time to take photos and video. Pose by a covered bridge, take a romantic walk in the woods or even hire a helicopter to take you to the summit! Work with your photographer to make sure you capture the special opportunities that make a natural location so memorable.
#2 Natural Wedding Flowers for an Indoor Ceremony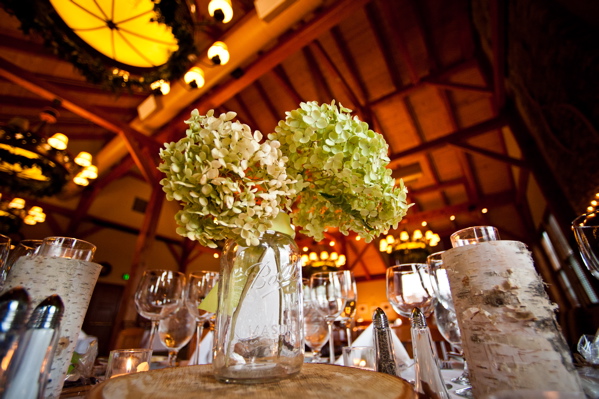 With a little creativity, your indoor ceremony or reception will feel like a natural extension of your beautiful location (or even bring a little rustic charm to your city fete).
Floral bouquets and centerpieces are the obvious place to bring nature in doors. Take a cue from what's in season. Find inspiration everywhere you go, from Pinterest to your neighbor's herb garden to the wild flowers around Stratton. Just because you've decided on a winter wedding doesn't mean you miss out on adding local charm to your flower arrangements. Get creative with sprigs of evergreens, gilded pinecones, or antique shop finds. Your florist can help pick out in-season, locally grown blooms or brainstorm creative, non-floral ideas.
#3 Nature Wedding Décor Ideas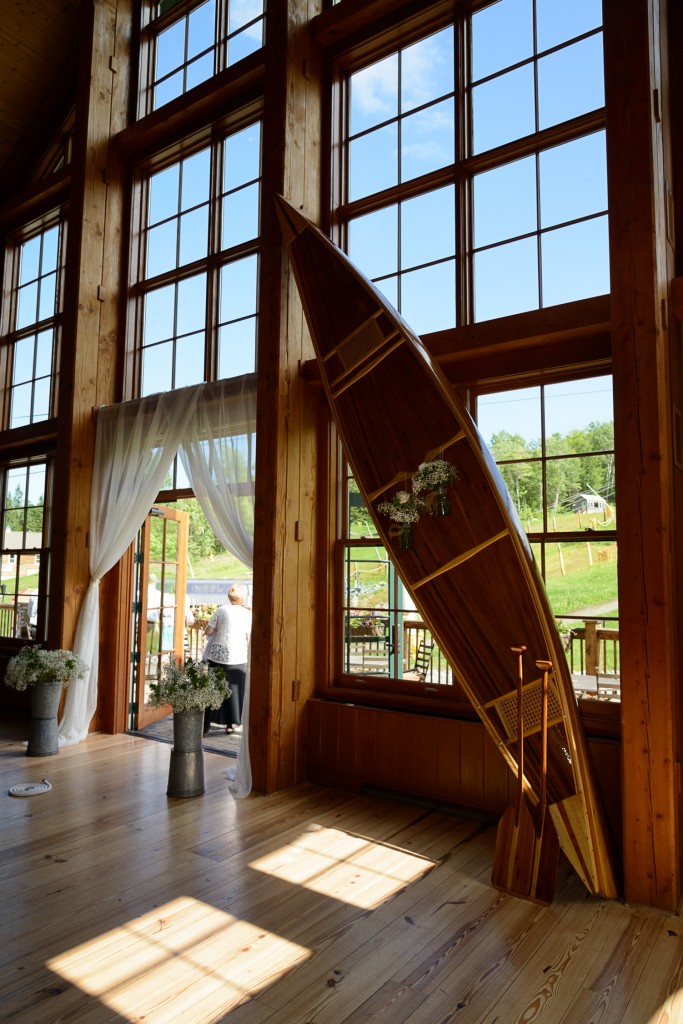 Indoor décor, as you know, doesn't stop with floral centerpieces. There are many other ways to make the indoors feel a little more outside. The possibilities really are endless.
Notched birch branches or pinecones transforms into a simple and chic place card holder. Cross sections of tree trunks, called "cookies," make great platters for your dessert table. Pumpkins and jack o' lanterns add whimsy to tables and otherwise unused corners. Bring a few lawn games, like cornhole or plastic horseshoes, indoors to keep guests laughing during cocktail hour. Fairy lights strung above the dance floor give the illusion of dancing under the stars.
#4 Nature Wedding Favor Ideas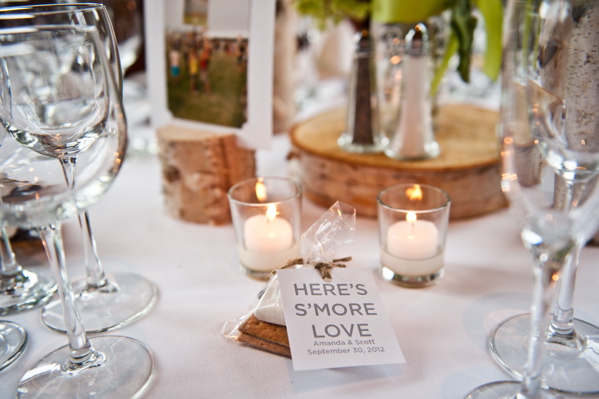 Even party favors can capture an outdoorsy, natural vibe. The best part? Your friends and families have something to enjoy while you're enjoying your honeymoon.
All of your guests, young and old, will love treating themselves to a s'mores. Homemade jams and jellies are another favorite, along with pots of local honey. Of course, being from Vermont, we can't forget our state specialty – real maple syrup! If an edible favor isn't on the menu, consider giving your guests a small sapling to plant at home, herb and wildflower seeds or a potted succulent for their windowsill.
I hope these tips have inspired you! With so many beautiful places in the world to draw inspiration from, there's no reason not to include a little natural glamour in your wedding!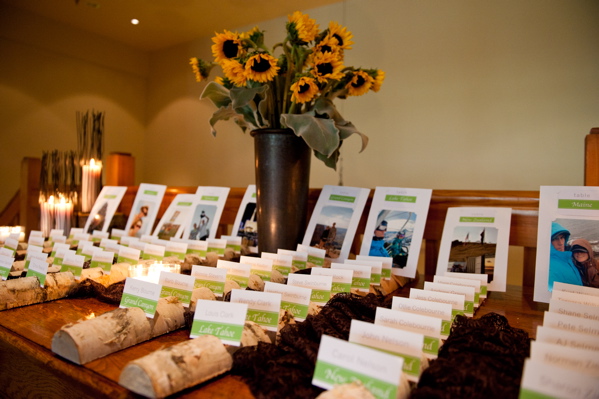 Located in the heart of the Green Mountains, Stratton Mountain is the tallest peak in southern Vermont, yet is just a short drive from New York City and Boston. With hiking, golf and tennis in the summer and skiing, snowboarding, Nordic skiing and snowshoing in the winter, Stratton is the place to Be all year long. To find out more about the resort, including information on weddings, see Stratton.com.