Finding your dream wedding dress can be stressful and confusing. Before I started working in the marvelous wedding video world of WeddingMix, I didn't know tulle from taffeta…let alone what the heck a wattau was! Eventually I  got up to speed with the various types of wedding dresses and their stylistic options, but I sure wish someone had saved me the trouble and passed along this wedding dress style guide!
That's why I am loving this "Wedding Dress 1o1 infographic, created by our friends at Simply Bridal! It's great wedding cheat sheet for brides that want to alter an passed down wedding gown, newly engaged brides considering different wedding dress styles to consider, or anyone wanted to brush up their wedding dress lingo!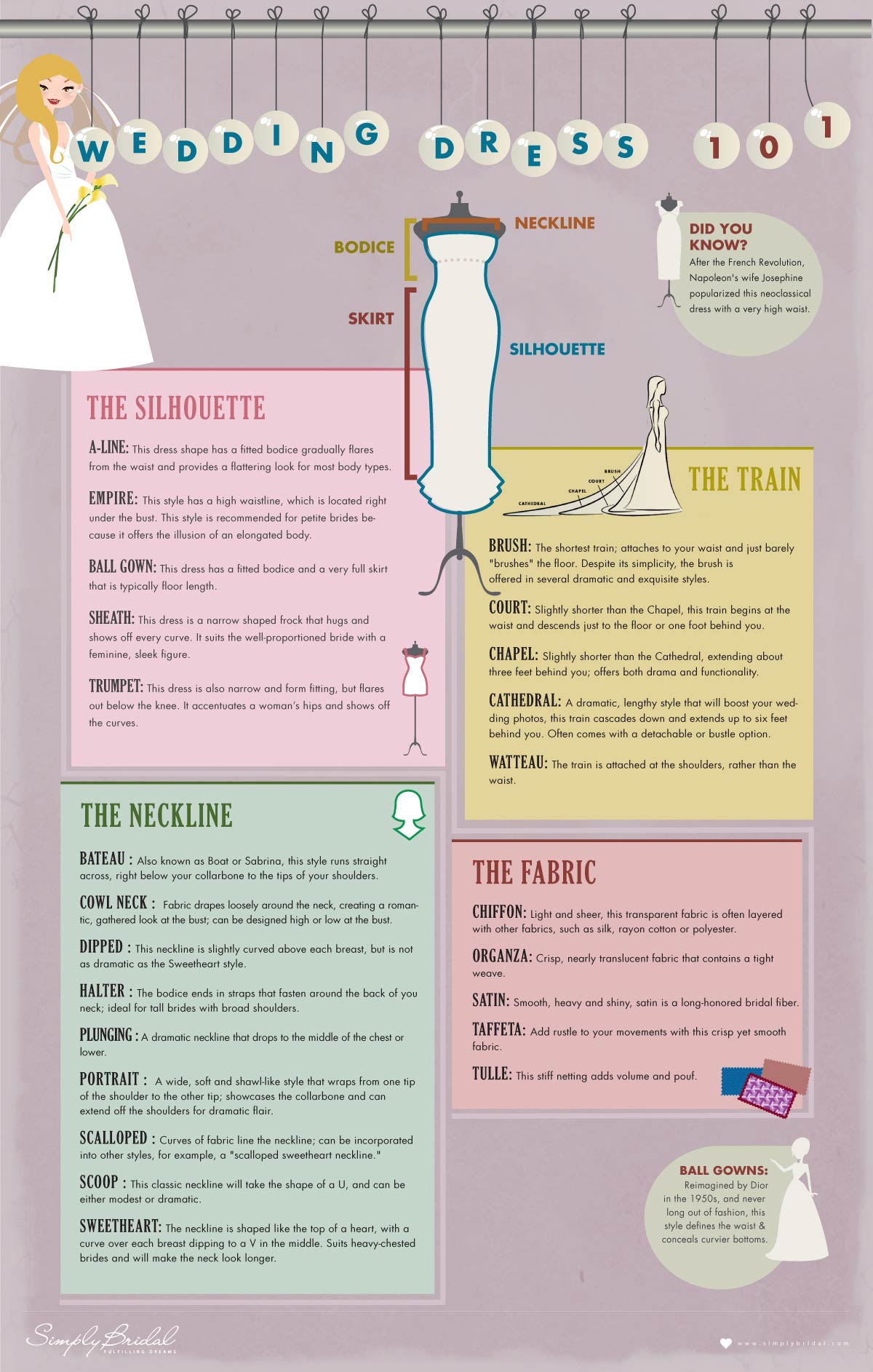 See? It's easy to incorporate your unique wedding style into your gown when all the options are laid out in front of you!
So are you a sucker for the sweetheart neckline or are crazy for chiffon gown? Tell me your favorite aspect of the wedding dress style in the comments below!