There's nothing worse than smudge eyeliner on a beautiful bride! Luckily, Christina, Wedding Makeup Guru of Brushworx Hair & Makeup, has 6 quick tips to make sure your wedding makeup stays perfect and in place throughout your big day.
Deciding on your hair and wedding makeup looks for your big day can feel like a huge decision — and it is! There are a few major factors that you and your stylist should take into account that will help in creating a lasting look.
First and foremost, before you go to your trial run, tear out magazine pictures or create a Pinterest board with the hair and makeup looks that you like as well as a picture of your dress and jewelry. Once your stylist has all of your details and pictures, they can offer their professional knowledge to create a style that will last from " I do" to the final dance.
Read these 6 wedding day considerations to help decide on your personalized wedding beauty look:
1. Match the Style of Your Day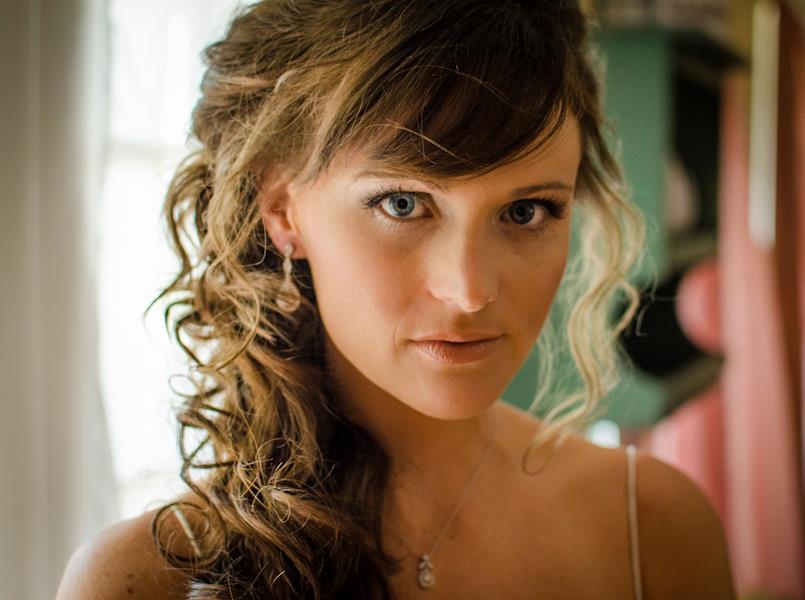 First discuss the overall 'feel' of the event. For example, if your wedding is rustic or outdoors in cooler weather, you'd want natural makeup and hair that is loose and undone, and maybe even skip the veil for a more casual look.If the wedding is an elegant affair, consider a timeless updo and more dramatic makeup. Current elegant wedding makeup trends for these types of events are Hollywood waves; regal updos; and finger waves. The makeup looks can be great fun playing with smoky eyes, dramatic lashes, and bold red or berry lips.
2.  Consider the Seasonal, Indoor, or Outdoor Effects
Some of the elements your stylist will take into account are the time of year, the temperature and humidity, the wind. These can all mean big consequences if not planned for. If your summer wedding is outdoors,­ they might suggest a style that is up off of the neck so heat and humidity don't cause a comfort meltdown.
Autumn ceremonies often bring wind, so they might suggest fall wedding hair ideas style that are pinned back near the face to keep strands away from your eyes and mouth. In addition, wind and sticky lips do not mix, so keeping lipstick matte and goop free will help ensure that you don't end up with a mouth full of hair.
Indoor weddings will have more flexibility for style and makeup options, but your wedding makeup look to be dramatic enough to stand up to the harsh flash needed for indoor photography.
4. Time allotted for Bridal Party's Makeup Looks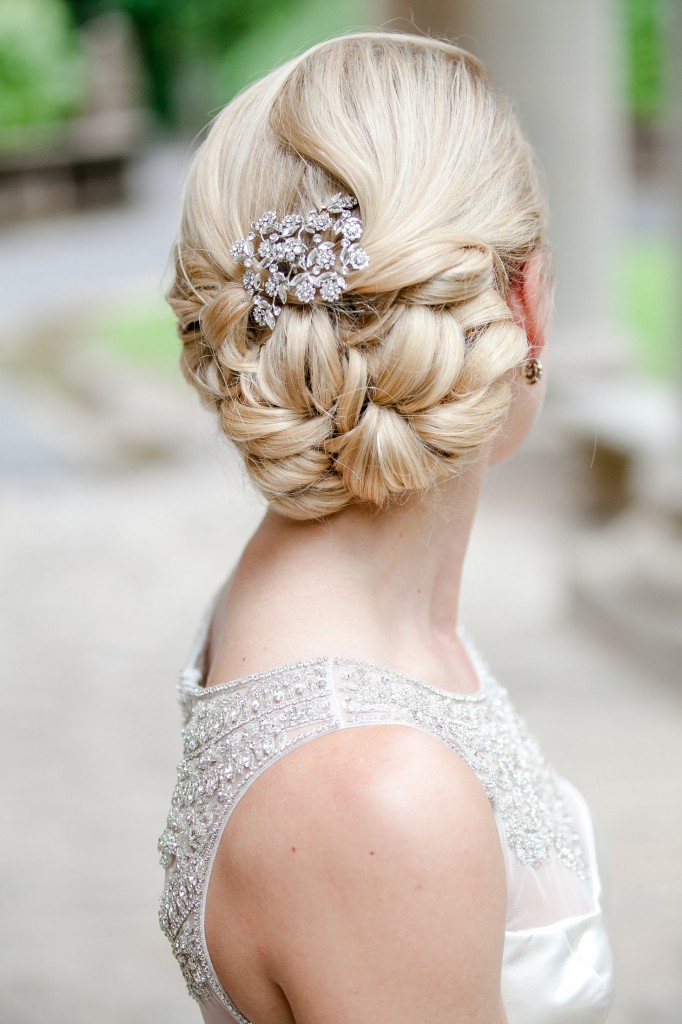 Another factor to keep in mind are the hours between your getting­-ready routine until the actual walk down the aisle. Depending on your schedule it may be just a few hours, or it may be a whole day. So if possible, schedule beauty prep close to the actual event time to look as fresh as possible. Mothers and bridesmaids should be scheduled first, followed by ample time for assisting the bride.
LOL speaking of getting ready before the wedding, check out how WeddingMix caught these bridesmaids  toning up before they take their place at the altar. 
5. Hours Your Wedding Makeup Has to Last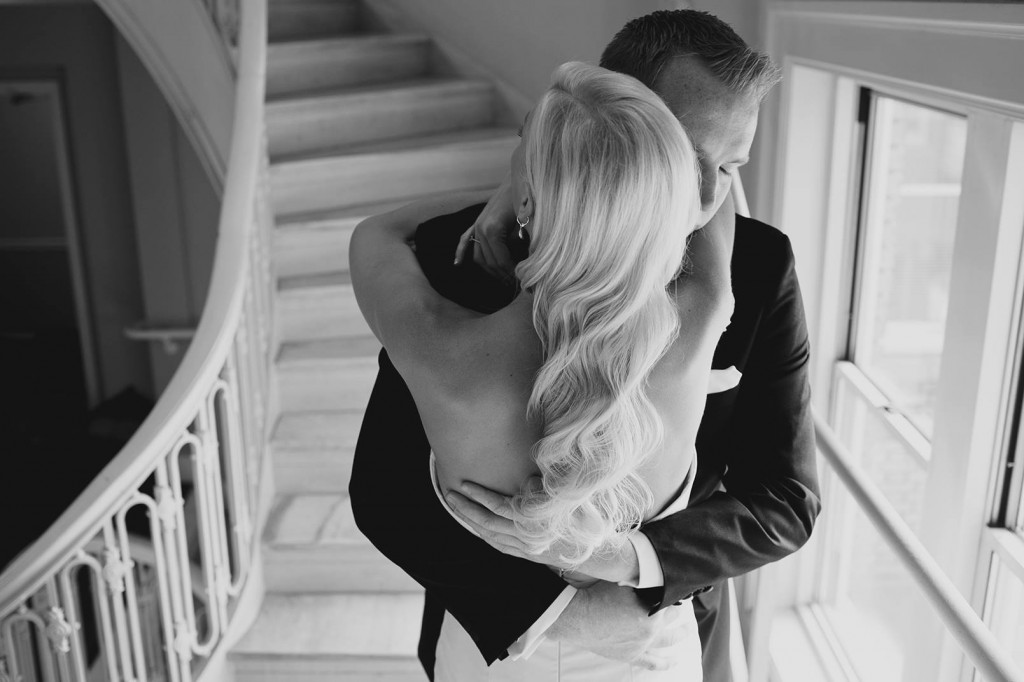 In cases where the wedding day is longer, opt for styles that have lasting power. Braids, twists and secured curls will hold for days­ while loose long curls will begin to droop after a few hours (especially in outdoor settings) so they may not be your best option. Some brides will take a break from their activities in between the ceremony and reception, to change into their dancing shoes and remove their veil­ this is a great time for a hair switch as well. You can throw those loose curls into a more casual chignon and forget about any fuss for the rest of the evening.
6. Looking Natural, Not Washed Out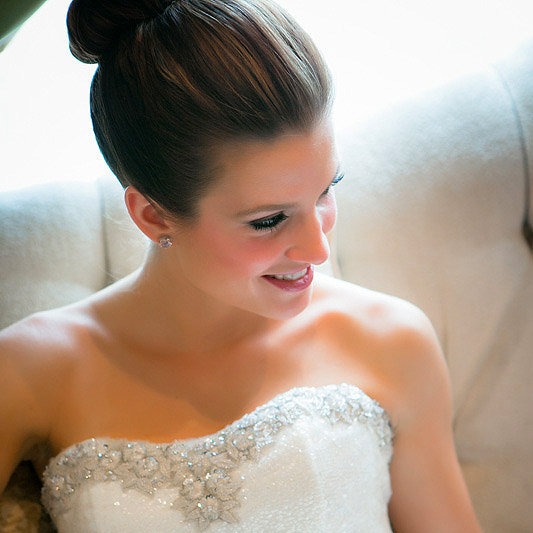 If you are a very natural girl who wears little to no makeup on a daily basis, you may be worried about looking fake and 'made up' . You will have to wear more makeup than usual in order not to be washed out in pictures, but a talented makeup artist can give you a very natural look that enhances your natural beauty without looking like a mannequin.
Making sure you choose a hair and makeup company that is accustomed to working with brides is key in getting the makeup you want. These artists are experienced with the right products and techniques to make your wedding makeup looks flawless, timeless, and elegant for hours. The glow of confidence you feel when you know you look amazing will show not only during your wedding, but will shine in your gorgeous wedding video and pictures for a lifetime!