Want an easy and affordable way to make your WeddingMix video look way more awesome and bright? Consider adding a little uplighting to your reception decor.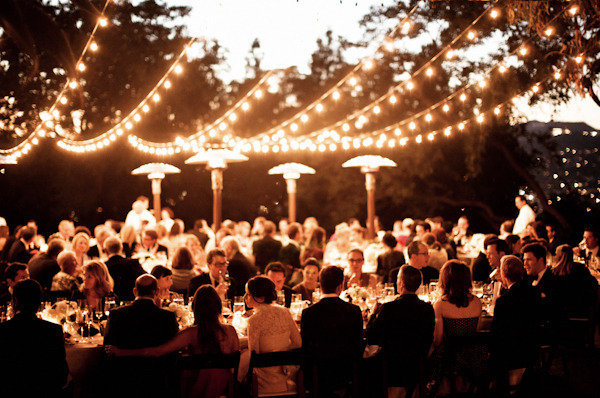 What's uplighting? 
"Uplighting" is simply event/stage lights that are placed on the floor and point up a wall. They can be set to a color, and if you use enough of them, you can create the dramatic effect of washing the walls with color. Otherwise known as wedding lights to add extra color to your reception atmosphere!
__________________________________________________
They may seem like just a special effect but once the venue lights go out and the dancing beings, your wedding video footage is in jeopardy. Your video footage will come out looking dark and grainy. Ordinary videographers solve this problem by setting up very bright lights that work great for your video, but kill the romantic vibe you're hoping for.
If you're going with a DIY video using WeddingMix, you can improve the quality of your reception footage by thinking about how much light you'll have in the room. Will you keep the venue lights on all the way? Or will you dim the lights? Will there be candles setup on all the tables? Is your band or DJ providing dance floor lighting? All of that will help add ambient light to your reception and make your video look clear and romantic.
See for yourself the transformation uplighting can have on your  reception venue.

You can talk to your DJ or reception venue to see if they can provide some uplighting, or there are even professional lighting designers you can hire who specialize in creating gorgeous wedding lighting environments. If you can't find anything affordable, you can always rent the lights and set them up yourself. Its an easier-than-you-think DIY project that can help to make both your reception photos and videos look awesome. Here's an overview on how renting lights works and tips on how many lights to rent, to get the effect you're looking for.
Here are some places to add some extra lighting:
1. Near the dance floor – see how it illuminates this bride's adorable father daughter in her video?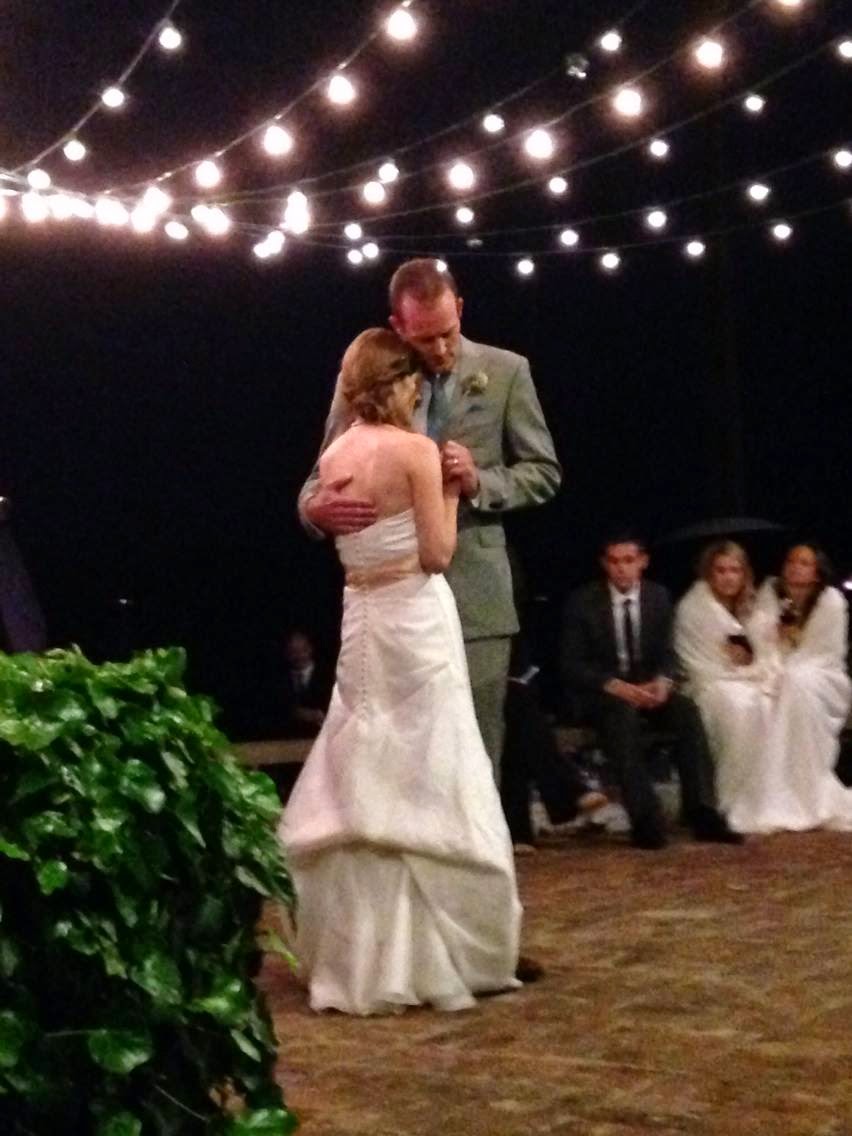 2. Behind the head table – Rose and Wayne used natural sunlight to create a joyful glow around their newlywed's table!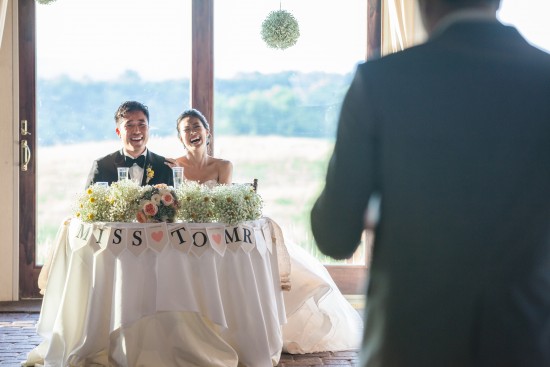 3. Near the wedding cake – like this WeddingMix bride's super cute rustic wedding cake!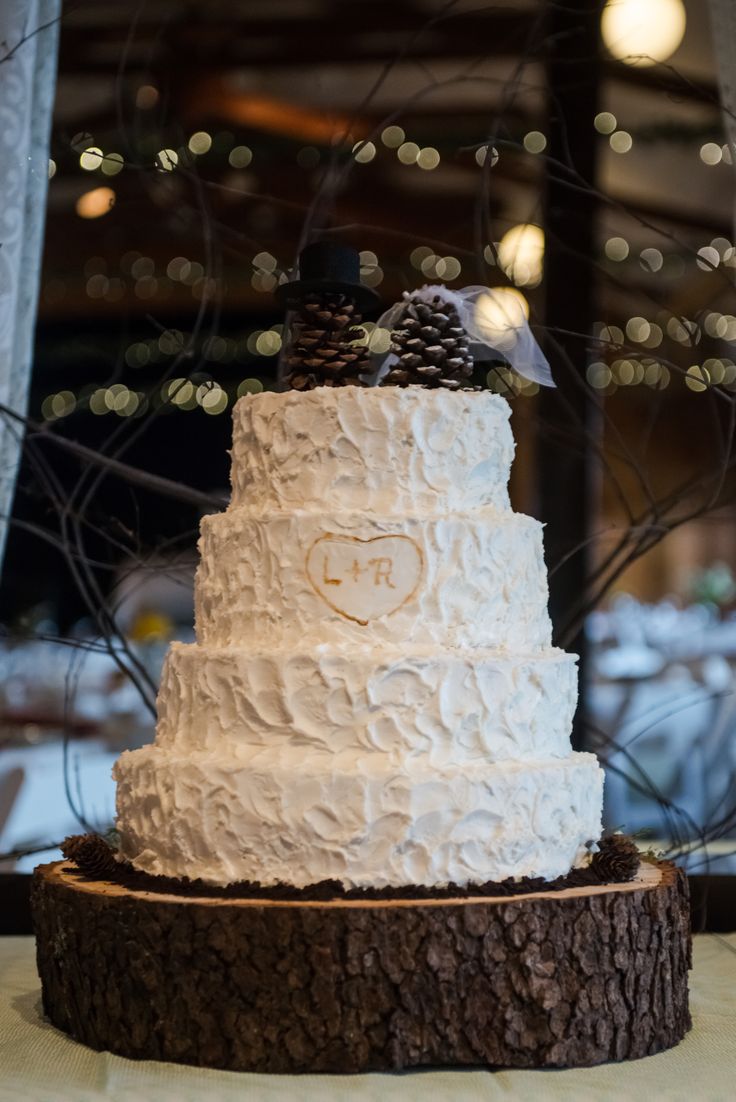 4. Anywhere else the main events are going to take place and you want on video – check out how blogger bride Blakeley used this crazy mashup of chandeliers and booze to make her wedding reception AWESOME!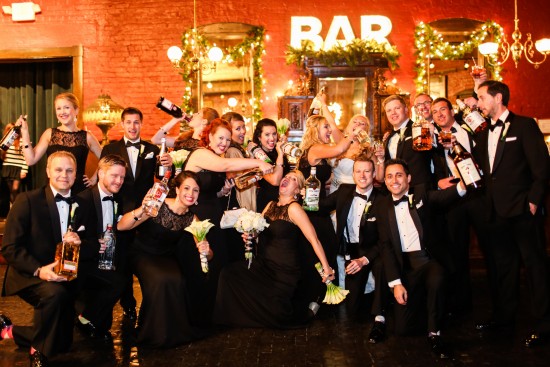 Even just a few wedding lights placed strategically throughout your wedding reception can provide that little bit of extra light you need to illuminate your wedding video! You deserve to get an amazing video through the perspective of your family and friends – so make sure you can see every once-in-a-lifetime memory!
For example, check out out Bethany and Mark's wedding highlight video used their sparklers and and one of their most romantic hanging wedding light ideas to make their reception hall glow with warmth:
To get more wedding lights inspiration, check out the outdoor wedding lighting ideas in this post.