Even with a wedding photographer you might miss out on fun guest photos from your big day. Try one of these easy ways to get photos from your loved ones!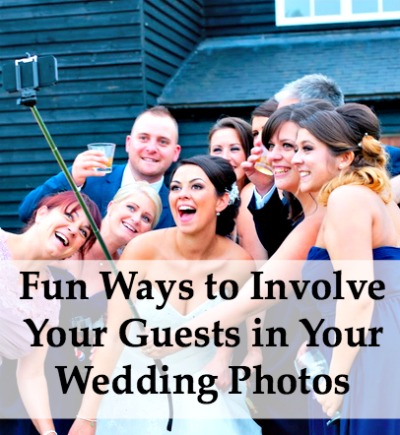 Even if you nab your dream, documentary-style wedding photographer and end up with thousands of amazing shots from your special day, something may be a little lacking…
The fact is that no amount of professionally-taken poses can take the place of the in-the-mix snapshots your friends take of you, themselves and one another.
Yet, there's a pretty good chance that you'll never see a great many of those magic moments that your wedding guests capture. They'll get buried on a smartphone or digital camera for eternity…or worse, they'll be deleted before you can even see them!
That's why you should take the initiative to actively involve your guests in your wedding video and photos in a fun and creative way. Check out few of our favorite ideas:
1. Hashtag it Up | Fun Wedding Guest Ideas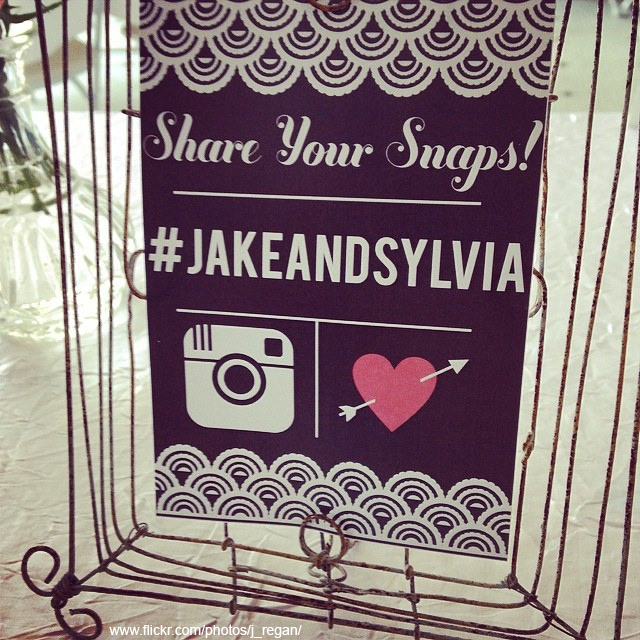 When your friends and fam are snapping away during your wedding reception, most of them are doing so on a smartphone and then immediately posting the best hits to their favorite social media platforms.
You might end up seeing some of these later, but many will likely be published without you getting a single notification. You can remedy that tragic situation by claiming a unique hashtag and encouraging your guests to use it when they post any photos of the event to Facebook, Twitter and Instagram.
Do some research beforehand to make sure your chosen hashtag is unclaimed and then make a few signs that you'll scatter around the reception to let people know what to do. But you're not done yet – you'll also have to set up an account on IFTTT (If This Then That) and link your social media accounts to it.
Start by creating a "recipe" which tells the site what to do with any photos that are labeled with that hashtag; have them directed to a Flickr album or a Facebook page and you won't have to spend hours poking around on social media to find all the great shots from the day.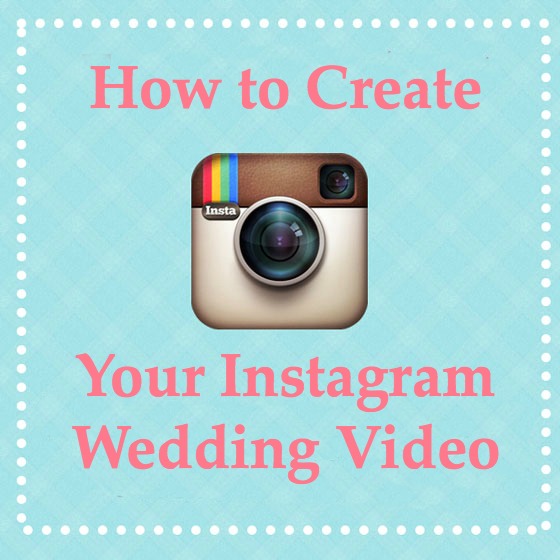 2. Photo Wedding Guest Book | Fun Wedding Guest Ideas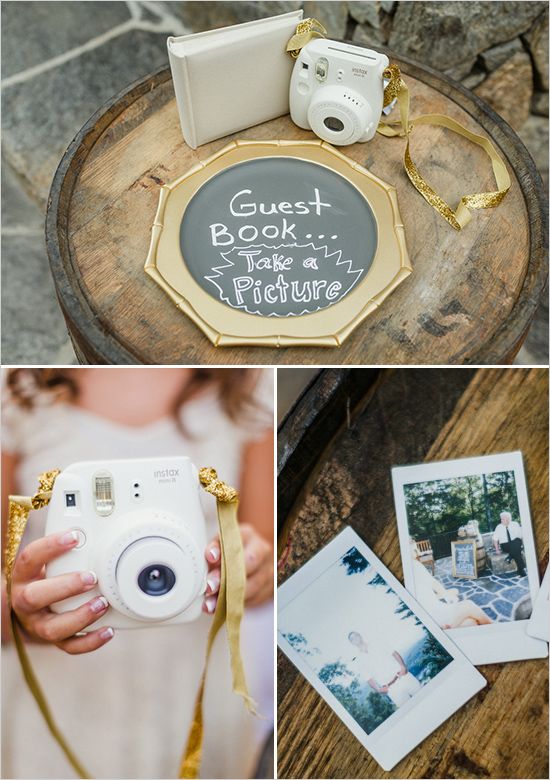 Guest books are a must-have on most wedding planning lists…but why? You may look at it once or twice and then it'll sit in some box somewhere for the rest of your lives. But if you get guests to help you create a photo version of your wedding guest book, you'll have a treasure that you'll want to revisit again and again, or even display in your home!
Here are a few ways to do it:
In the invitation, ask guests to bring their favorite picture of the 2 of you together and then you can have a little station where they can glue/tape the pictures in your book with a short note.
Have a couple of Polaroid cameras that guests can use to take pictures and be able to place in your book.
Set up a digital camera and a small photo printer where guests can take, print and attach pictures alone, in couples or small groups – if you do this, you may want to have a designated person to oversee the operation in case people have technology issues.
3. Selfie Central | Fun Wedding Guest Ideas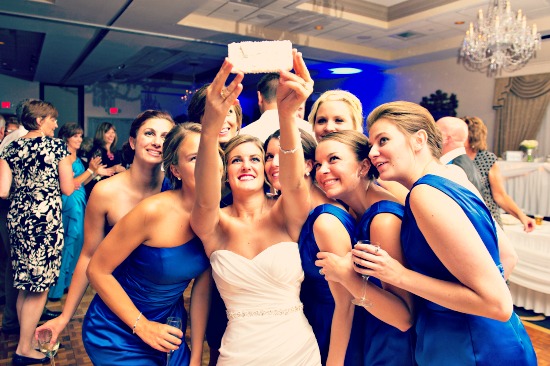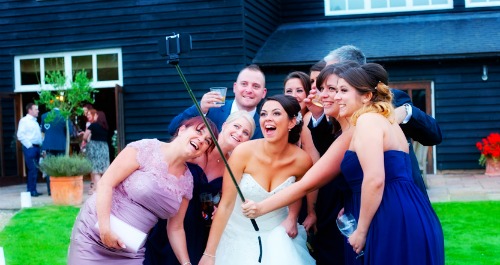 "Selfie" was the word of the year last year…and for good reason. Though self-taken pictures are nothing new, they've recently become de rigueur like never before. Instead of fighting it, embrace the trend by setting up a photo area that's all about the selfie. Have a couple fun backgrounds guests can stand in front of, provide a few selfie sticks and watch the magic happen.
Just think of the insanely popular selfie Ellen took at the Oscars – her Tweet said, "If only Brad's arm was longer." With a selfie stick, you'll likely end up with a collection of entertaining pictures that include a massive group of cousins or all of your college dorm friends in one, magnificent shot.
4. Photo & Video Booth | Fun Wedding Guest Ideas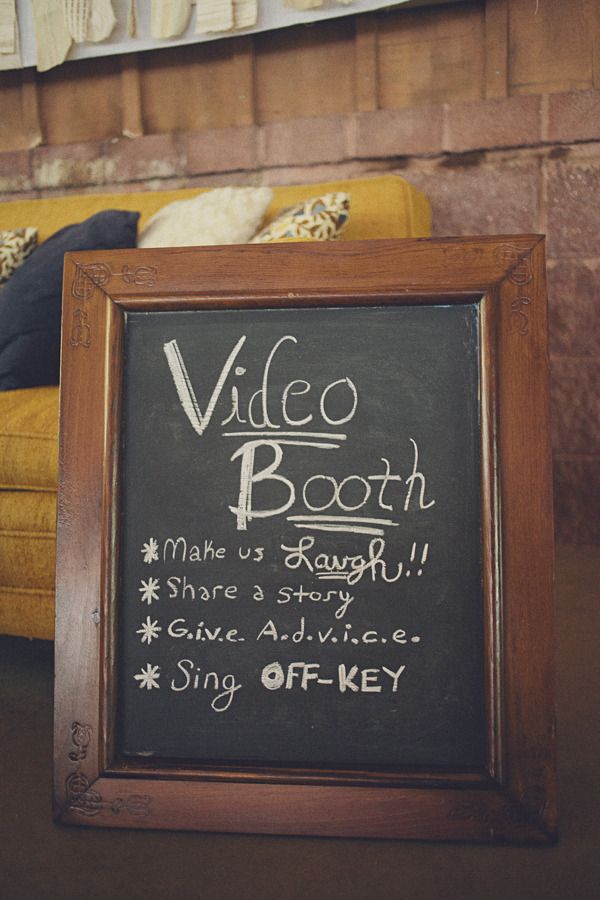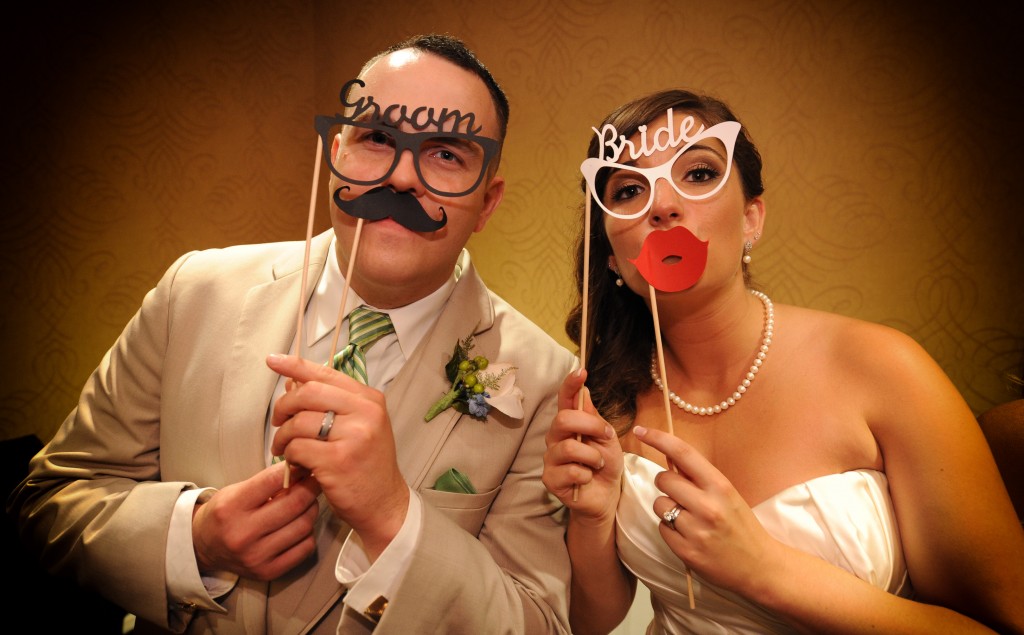 When it comes to wedding "photo booths," there are many definitions. Many just go the route of designating a corner of the room and offering a tub of props, which is fun for sure. But why not spring for the rental of an honest-to-goodness photo booth that results in those tiny, perfect sepia pictures that make everyone look like beautiful old film stars?
Post a magnetic board outside & have guests stick them there for others to peruse and for you to take home to put into a truly unique album that has a completely different feel from your professional album.
5. How We Met Stories | Fun Wedding Guest Ideas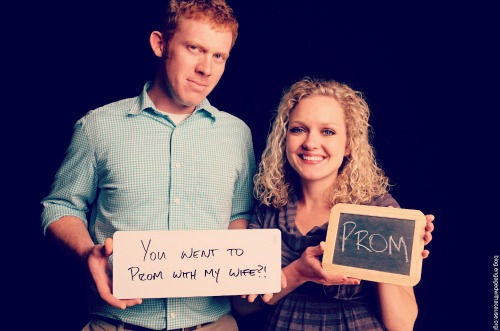 When you look around your wedding, it's amazing to marvel at all the parts of your life that are represented by your guests. So it's a great idea to document the many stories and connections that brought all of them together.
To do this, set up a photo area with a simple backdrop, a digital camera on a tripod, and a few small chalk boards. Tell guests to write down, in a few words, how they know you or your partner and then take a picture on their own or with others. Then, you can create a nostalgic collection that shows how all your very important people came into your lives.
Your photographer will most definitely capture a ton of amazing moments… but when you incorporate your guests into the videos and photos documentation of your wedding, you'll end up with a collection of special photos that show another side of your special day.
Your wedding memories are too special to get lost on an Instagram feed – save and enjoy all your favorite guest-filmed footage by turning it into an affordable, professionally edited wedding video. Learn how with the WeddingMix app.