Find the perfect wedding gift for your guests to remember the blast they had at your big day! Not only are these unique wedding favors a perfectly cute and easy "thank you" for guests, these ideas are sure to remind them what a BLAST they had at your amazing big day!
If you're looking for refreshing wedding favor ideas, WeddingMix has got you covered! I've rounded up the 17 most inspiring wedding favor ideas for the 2015/2016 wedding season. From DIY wedding favors to unique favors for fall, your guests will actually want to take these cute presents home after the celebration.
1. DIY Wedding Favors | Wedding Favor Ideas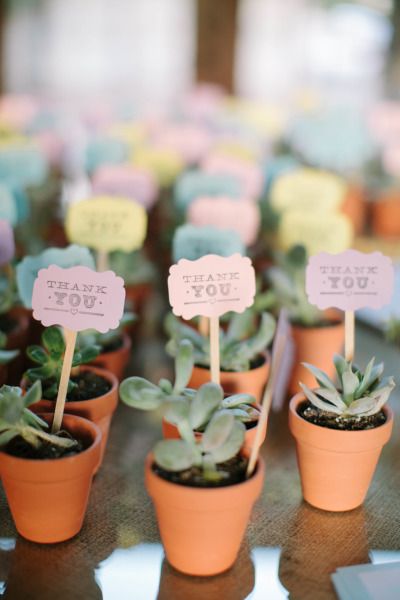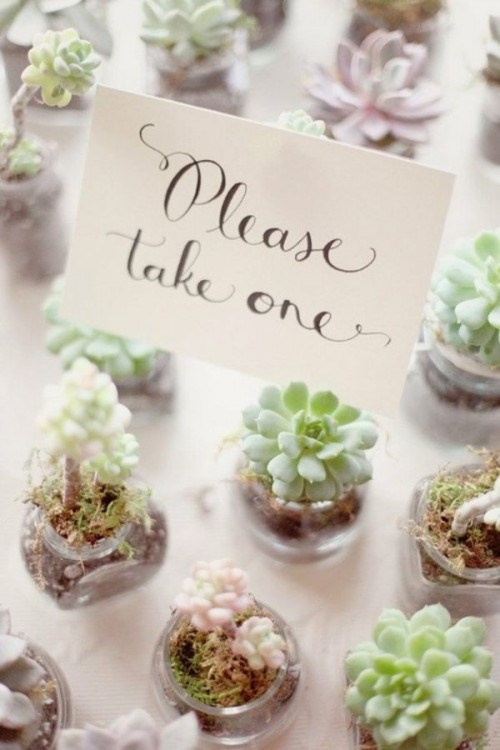 These fun DIY wedding favors are perfect for any wedding on a budget! Just stop at a home improve store to pick up the tiny pots, succulents, and a bag of dirt – and viola! Adorable succulent favors. These potted mini succulents are a perfect eco-friendly favor that your guests can use to decorate their homes and can also be used as a beautiful table card holder during the reception.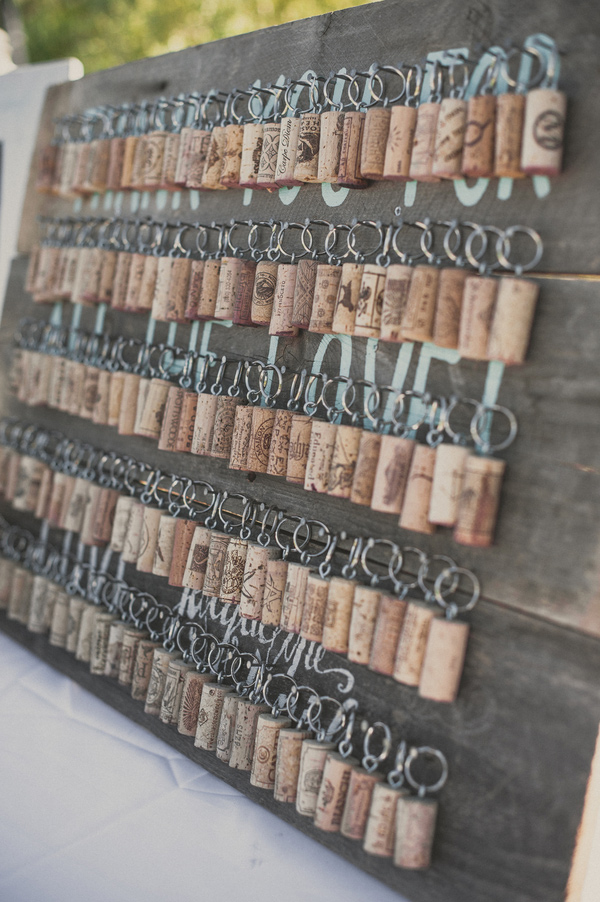 For the wine-loving couple, these wine cork keychains can be easily made without spending a fortune and your guests will love to put them on their keys!
DIY Wedding Pro-Tip: If you want an fantastic, affordable wedding video, check out the WeddingMix app and HD cameras to turn all your best guest-filmed moments into an amazing pro-edited video of your big day! Check out the video below to learn more:

With WeddingMix you and your guests can capture all your memorable wedding moments and get a personalized wedding video at an affordable price. This is an awesome way for you to relive your special day for years to come!
2. Unique Wedding Favors | Wedding Favor Ideas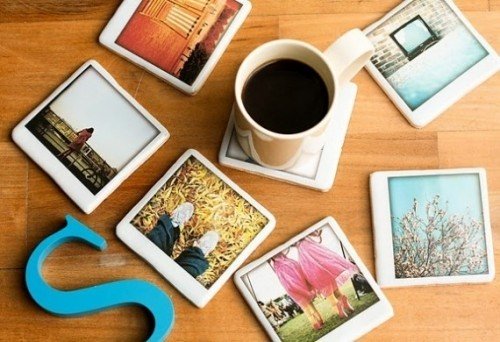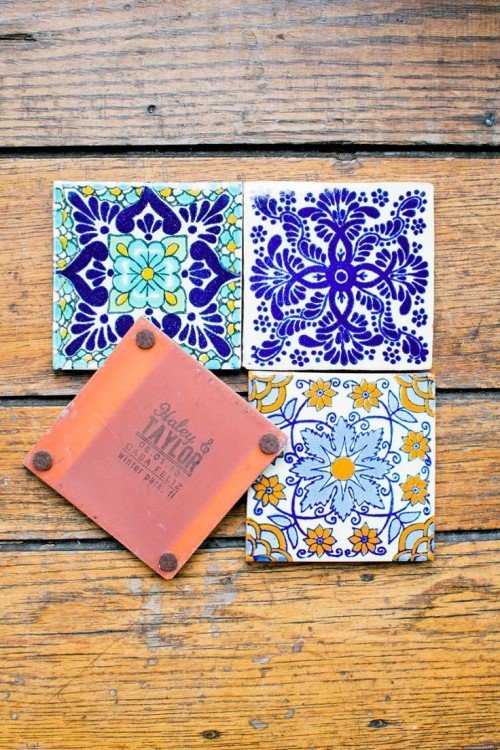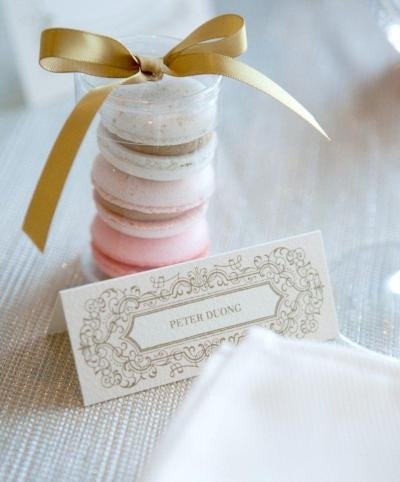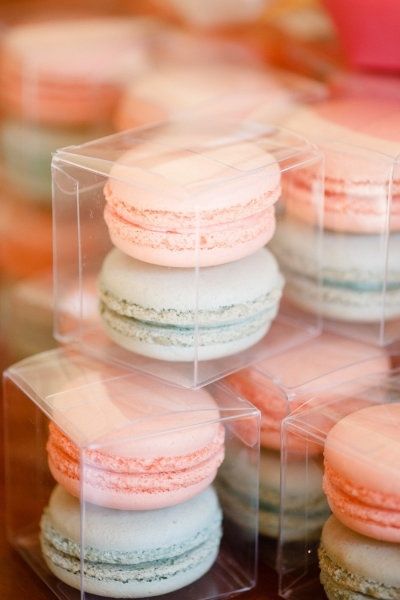 Your guests will fall in love with these unique wedding favors! How adorable are these customizable coasters? A website like
this
can help you transform your Instagram photos into fun ceramic coasters. Another option would be to put your own personal touch on the back of some thrift store bought coasters!
Macaroons are also another unique choice for your wedding favor. Not only are they delicious, but you can give out colors that match your color scheme. Your guests definitely wont be throwing either of these wedding favors into the trash!
3. Fall Wedding Favors | Wedding Favor Ideas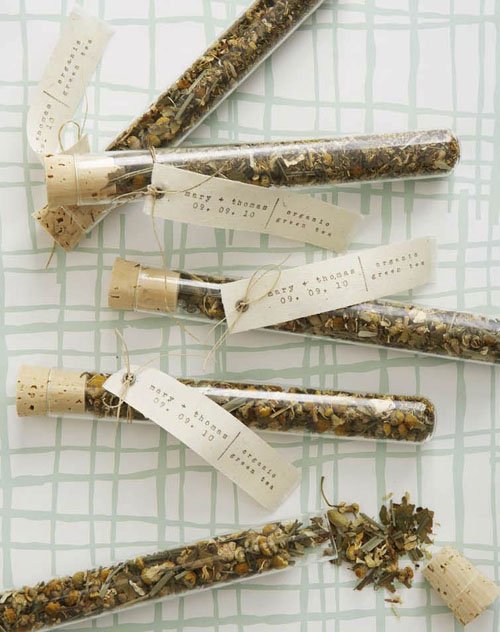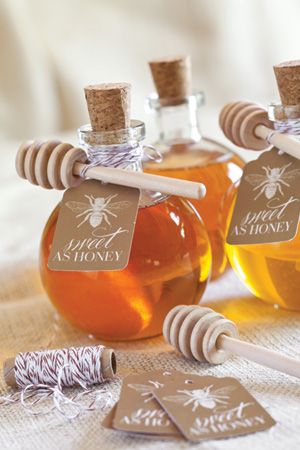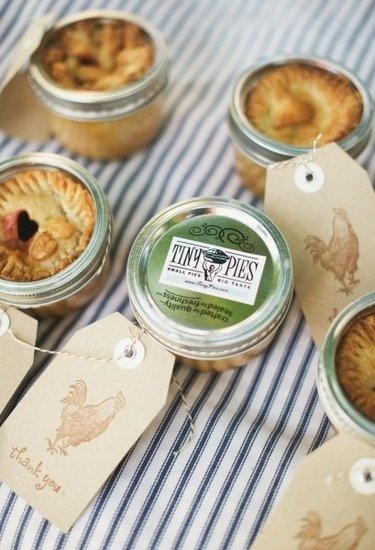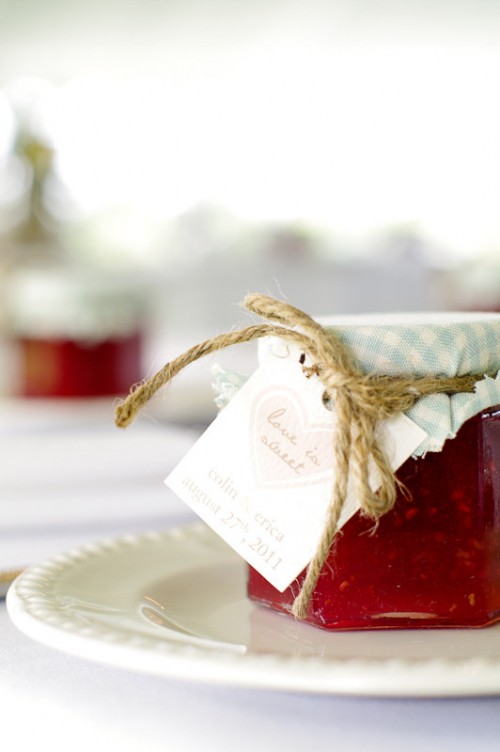 If you're planning a fall wedding, these autumn wedding favor ideas are a delicious idea to say thank you to your guests! Personalized and edible favors like these are always a great idea because everyone loves bringing home tasty treats.
From jam wedding favors to tea shooters, these ideas are as cute as they are easy to personalize with your initials or wedding hashtag on the reusable lids – the perfect way to stand out to your guests.
4. Winter Wedding Favors | Wedding Favor Ideas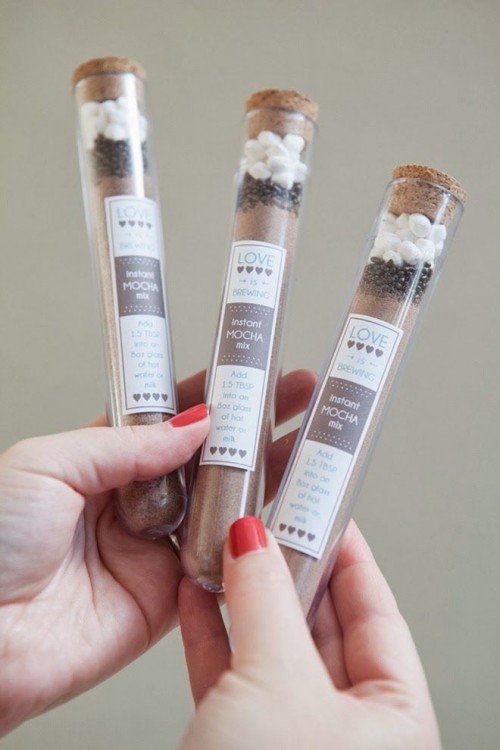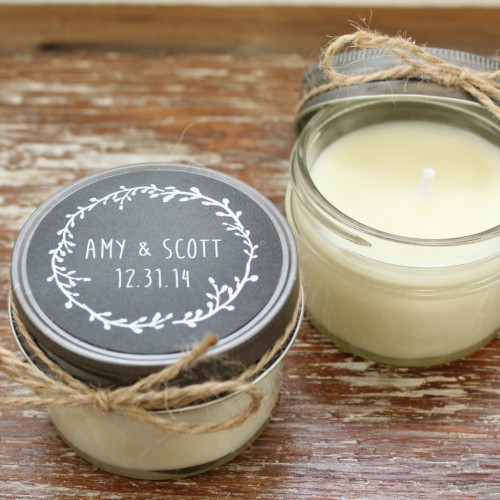 These winter wedding favors will be sure to warm your guests up! Both the hot chocolate test tubes and candles can be personalized so your guests will always remember your special day when they use them.
5. Destination + Summer Wedding Favors | Wedding Favor Ideas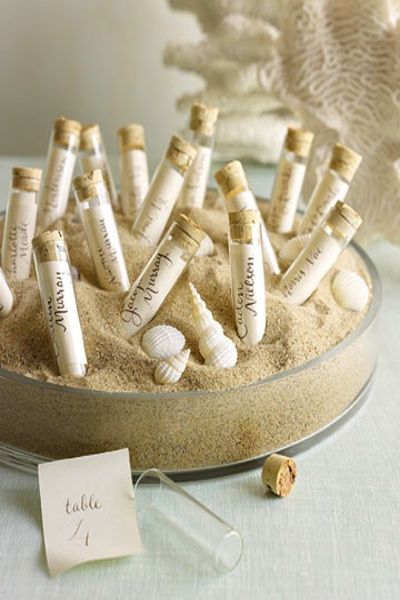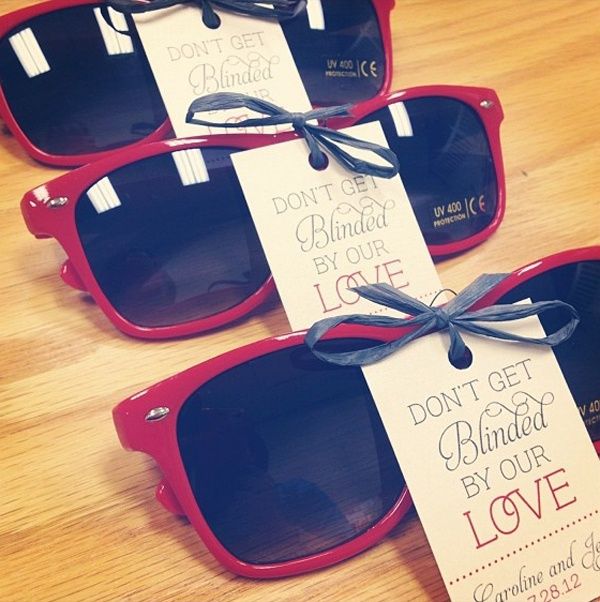 These favors are perfect for any destination or summer wedding. Having your wedding outdoors or on the beach? Send your guests home with a test tube filled with some sand from the beach or some shades that they can even wear during the ceremony.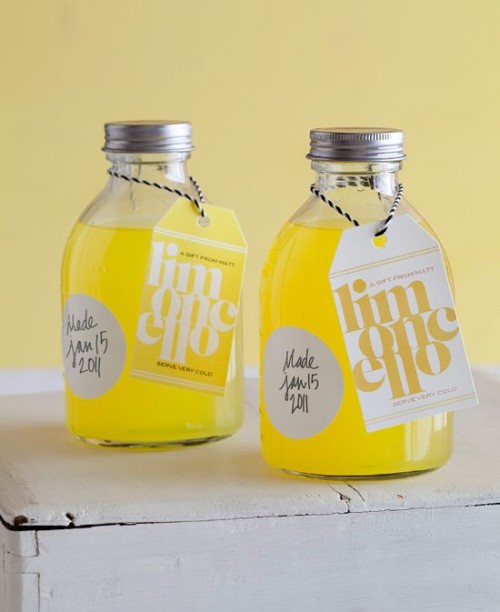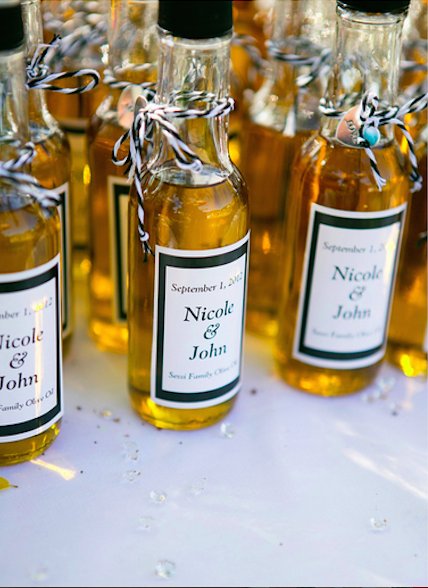 When it comes to destination weddings, we thought it would be so fun to send your guests home with a favor that will remind them of the trip! These bottles filled with limoncello and olive oil are great favor ideas for a destination wedding in Italy. Giving out bottles filled with anything tasty is a great idea because you can put your own personal touch on each.
You want your favors to be memorable – but how will you remember all the amazing, candid moments that you (or your photographer) might miss on your big day??
Get a fun, affordable wedding video from all your best guest-filmed moments from the #1 rated wedding video app on WeddingWire & the Knot. Learn more about getting your fantastic, affordable wedding video.