Overwhelmed trying to pick out your wedding venue? Check out this list of pros and cons for each kind of venue to find the best fit for you!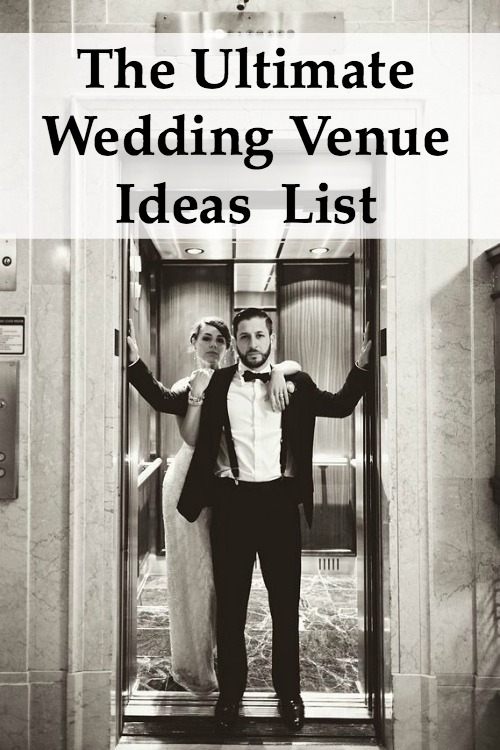 As soon as you're engaged, you and your partner are launched into a nonstop planning phase that involves a staggering number of choices, both big and small. But one of the biggest, most important and most agonizing calls you have to make is where to actually hold the event.  Not only will the venue be one of the most significant costs, but many of your other choices hinge on this one.
You want it to be perfect, of course, but before you start looking at possible venues you should realize one thing:  there are pros and cons to each type of wedding venue out there. Just as when you search for a new home, you have to make a list of what's most important to you and what you're willing to forego.  Start here by learning about the benefits & drawbacks of the most popular options.
The Banquet Hall
Pros:  
Weddings are their bread and butter, so they've got the whole thing down to a science.
You probably have your choice of several different rooms.
Their spaces are usually quite large, so you won't have to limit your guest list.
Many banquet halls have convenient all-in-one packages, which cuts down on the amount of legwork you have to do.
Cons:
It's not a very unique choice and may limit your ability to truly personalize the wedding to fit your style.
You'll probably have to handle the décor yourself, which could be a pretty hefty task considering that banquet rooms are fairly bland and boring.
There could be food and drink minimums, which wouldn't work for a smaller affair.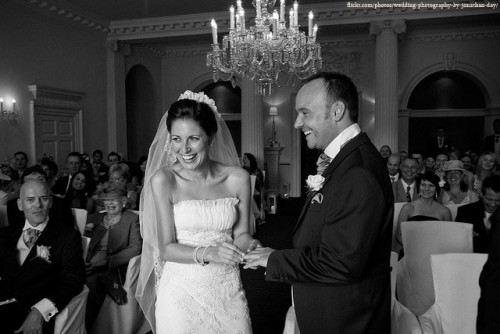 The Art Gallery
Pros:
The setting is very unique and memorable, for both you and your guests.
You'll spend a lot less on décor when there's already beautiful art everywhere.
It will give you plenty of opportunities for cool photos.
Cons:
You may have to put down a big deposit to cover any possible damage to the valuable art.
It might not be possible to personalize the space too much.
Depending on the place, they may not include much at all, so it's likely that you'd have to handle everything from chair rental to catering on your own.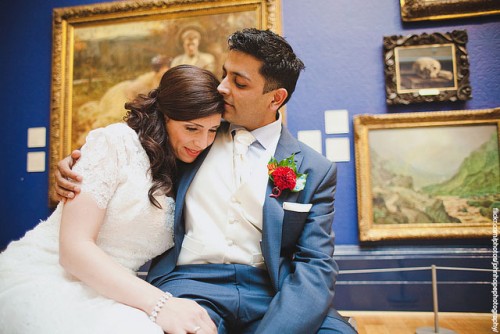 The Hotel
Pros:
You and your guests can stay right on-site (probably at a discounted rate), so you won't have to think about complicated issues like guest transportation and parking.
Many small, independent hotels allow guests to take over the whole place for a wedding weekend.
You may have access to multiple spaces, so you can have the ceremony, cocktail hour and reception all in different areas without having to pay multiple venue fees.
Cons:
Some hotels may require you to use their recommended vendors.
At large chain hotels, there's a good chance they'll be hosting other events (as well as regular hotel guests) during the same time as your wedding.
The event spaces might be bland and require a lot of work and money to make your own.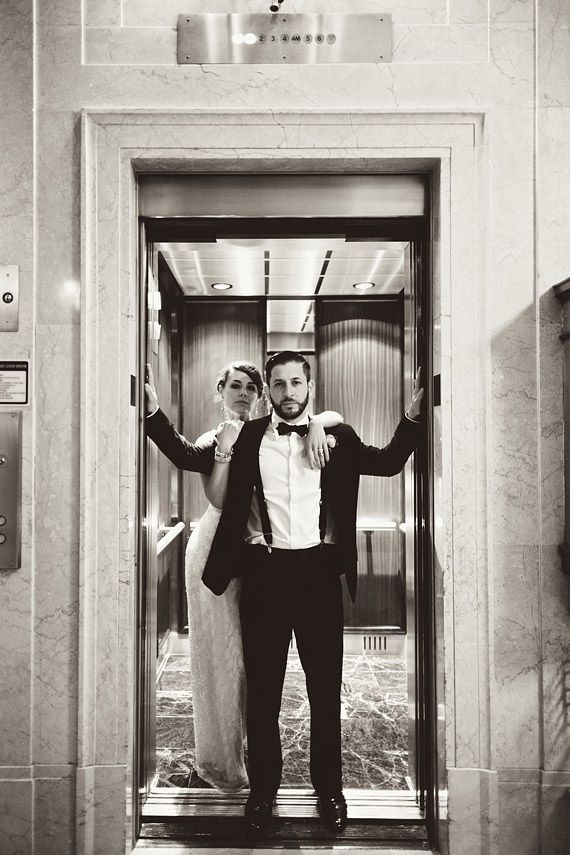 The Backyard
Pros:
No rental fees or any other unnecessary expenses that some venues charge.
You'll have the ultimate flexibility around date, time or any other particular rules.
There will be a very personal and intimate feel.
Cons:
It's a total DIY affair – you'll have to think of every detail yourself, including things like porta potties and parking.
Clean up is on you and your family, which isn't really the most fun way to spend the day after the wedding.
If you're depending on using the backyard, you'll either need enough space to accommodate a tent or have enough indoor space for all of your guests in case of inclement weather.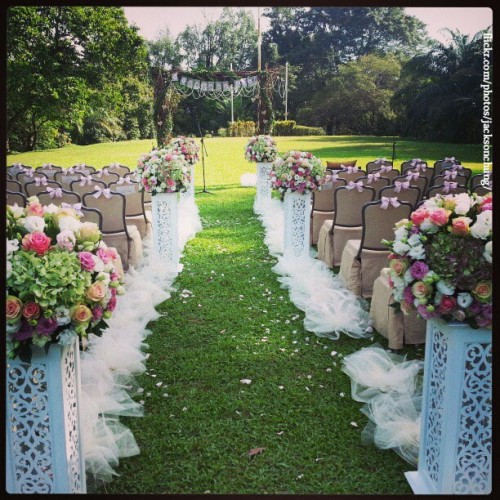 The Beach or Outdoor Venue
Pros:
Very few rooms are as beautiful as a picturesque beach or vineyard or hilltop.
You'll need very little décor as nature has already done the job for you.
Space will probably not be an issue.
Cons:
The biggest one here is weather – will you still be as happy with your choice if it ends up raining and you have to go with the back-up plan?
Even if it's sunny, you might have to contend with bright sun in your eyes or strong wind blowing everyone's hair and clothes around.
You may feel a lack of control over the day, so this isn't ideal for Type A brides and grooms.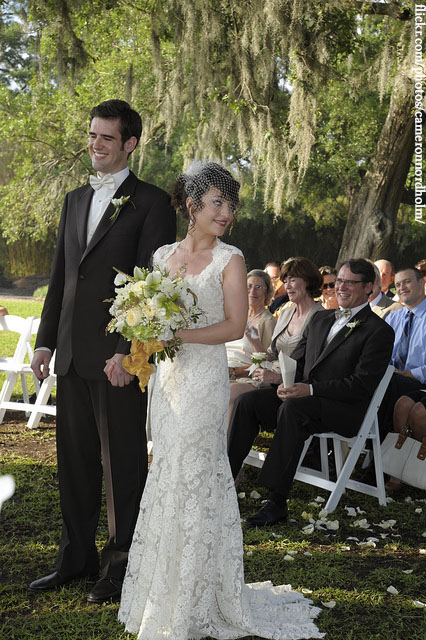 The Destination
Pros:
It gives you and your guests a great excuse to take a vacation in a beautiful place.
You know that all of your guests are there just for you, so you can plan fun group activities and outings in the days before and after the big day.
Being far away from home in a special place makes everything more memorable.
Cons:
As you can see, each type of venue comes with the good and the bad. When it's time to nail down a plan, the best thing to do is visit a variety of venues with a list of your own important questions to ask the event coordinators.  After learning more about each specific place, you'll probably know which one is "the one," just as you did with your better half.
Your wedding is a day you will never want to forget. With the WeddingMix app you will be able to remember how beautiful your wedding venue was. For example, take a look at Megan and Brian's very special highlight video. Their wedding took place at the Please Touch Museum in Philadelphia, PA. Thanks to their friends and family uploading to the WeddingMix app, they will never forget their awesome wedding venue!
See how we can help you capture and enjoy your big day for a lifetime.
Learn more about DIY affordable wedding video at our website or feel free to give us a call at 800-831-1649.
About the Author:  Jay Deratany is a man of many trades – he's a practicing attorney, screenwriter and human rights activist. Most recently, he's added, "hotel owner" to his resume when he opened The Kirby, a modern Saugatuck bed & breakfast and restaurant that hosts weddings, film screenings and many other events.  To learn more, visit http://www.theKirbyhotel.com.