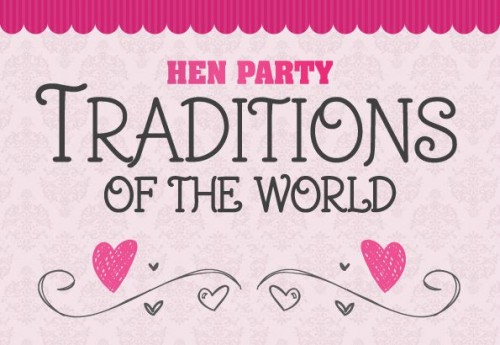 Being put in charge of organizing the bride's hen party can be a tough job to have. The number one goal of a hen party?
To have fun
.
Just like the bride and everyone attending the hen party, you deserve to have a blast as well! By having your hen party planned out in advance, you can avoid a major disaster like the one that occurred in the oh-so-hilarious movie "Bridesmaids."
This awesome Fitzgerald's Woodlands House Hotel infographic is filled with hen party traditions from around the world. Are you asking yourself  "Where's the best place to go for the hen party? What are some fun hen party ideas? What are some affordable hen party ideas?" have no fear! These international hen party ideas are sure to give you some inspiration so that you can rest easy.
Looking for more perfect bachelorette  party ideas? Consider capturing your hen party on video like WeddingMix bride Katie did when she spent a spectacular weekend in South Lake Tahoe with her closest girlfriends.