Save the dates, invitations, response cards, oh my!  When it comes to weddings, there are A LOT of paper goods that are involved. This can feel completely overwhelming at times, especially when you're unsure about when to send what. But don't worry! We have advice from awesome wedding paper goods designer, Elle McCann, and the author of How to Plan Your Own Destination Wedding, Sandy Malone. These ladies have answers for all of your questions regarding when to send your wedding paper goods!
And now that you're REALLY getting into planning your wedding, it's the perfect time to start recording everything! With the help of WeddingMix, you can capture special moments like writing your save the dates and sending out your invitations!
Save the Dates for Local Weddings
For local weddings, the goal is to make sure people reserve the time on their schedules so they can attend. Send out the Save the Dates as soon as you know your event information to make sure as many guests as possible can attend. The standard time to send your Save the Dates out is 4-6 months in advance, but make sure you already have your venue and date figured out before mailing them to guests.

WeddingMix bride and graphic designer, Megan of Something Designed created the Save the Dates for Calla and Matt. Look how adorable this Calla's Save the Dates are in the video below!
 
Save the Dates for Destination Weddings
Destination weddings are a bit different since everyone will be traveling. It is standard to send your Save the Dates for these types of weddings up to a year in advance so people have enough time to plan their accommodations and save money.
In her book Sandy explains that "all a save-the-date needs to say is when and where you're getting married." Later on you can send your invitations and travel information packets. But as Sandy states, at this point you are "notifying everybody that you actually do have a date now, and you want them to be ready to buy plane tickets!"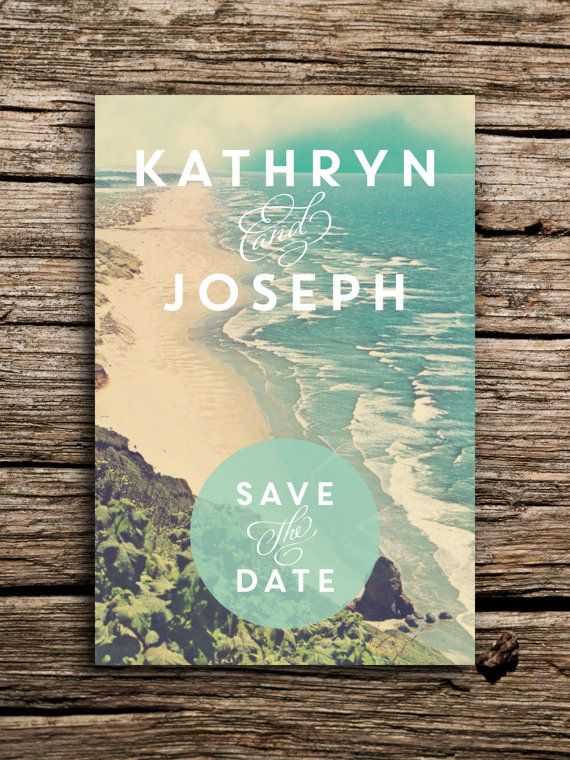 WeddingMix bride Rachel and her hubby had to make sure their Save the Dates were sent out early because they had guests coming from all over the world to their beautiful destination wedding in Riviera Maya, Mexico!
 
Video Save the Dates
The awesome thing about Save the Dates is that you can get so creative with them! Take Shelley and Joe's video save the date for example. The cute couple used the WeddingMix app to create a custom "See You Soon!" video – it was the perfectly memorable way to get their loved ones excited about their big day!
Wedding Invitations for Local Weddings
The standard time to send wedding invitations is 1-2 months in advance. One thing to keep in mind – if you send your invitation too far in advance, people can lose them or forget your date. On the flip-side, if you send them out too late then not all your guests will be able to come.
Check out awesome WeddingMix couple Stephanie and Jeffrey as they send out their invitations (at the 1:20 mark). So exciting!
Don't forget to include information about your wedding video app code in your invitations! This is the PERFECT time to tell your guests that you'd love them to join you in making your unforgettable wedding video!
Wedding Invitations for Destination Weddings
"The rules for destination wedding invitations are not the same as anything in traditional weddings. Invites can go in the mail one year prior to the wedding date and still provide your guests the traditional six to eight weeks to reply when they receive it." Sandy explains in her awesome book How to Plan Your Own Destination Wedding. "Be sure to put the RSVP deadline on the invitation, or your guests may not understand its immediacy."
Also, you may consider sending a travel information packet out with your invitations. "You don't want to mail your guests invitations to a place they know nothing about without first providing them with some information about what's going on and where they need to stay and how much all of this is going to cost them," Sandy advises.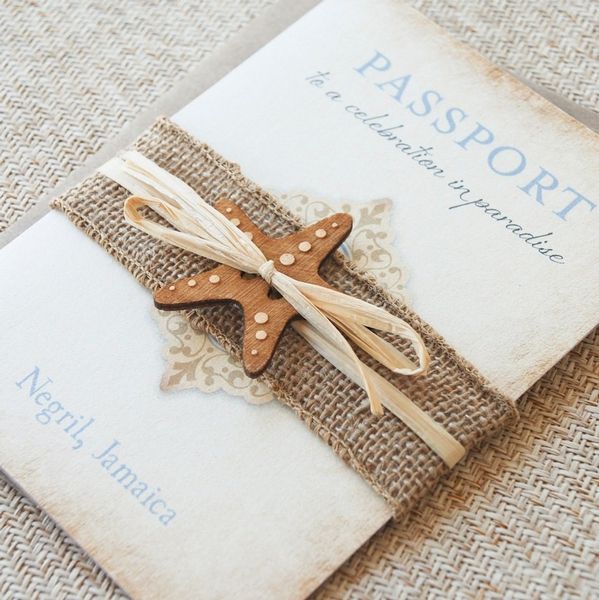 Invitations were definitely sent out early for Krista and Grant's beach wedding in San Juan, Puerto Rico so that all of their guests could make it. And good thing they did! No one would want to miss out on a wedding this perfect!!
 
Response and Enclosure Cards
Typically you will include a response card and self-addressed envelope inside your invitation, plus you can also include additional items like information cards or maps. A recent trend has been to ask your guests to RSVP on your wedding website and include a URL of the site on your invitation.
Wedding etiquette will always be to send a printed response card but you have to decide what is right for you. Think about your wedding budget and decide for yourself whether printed or online responses work better for you.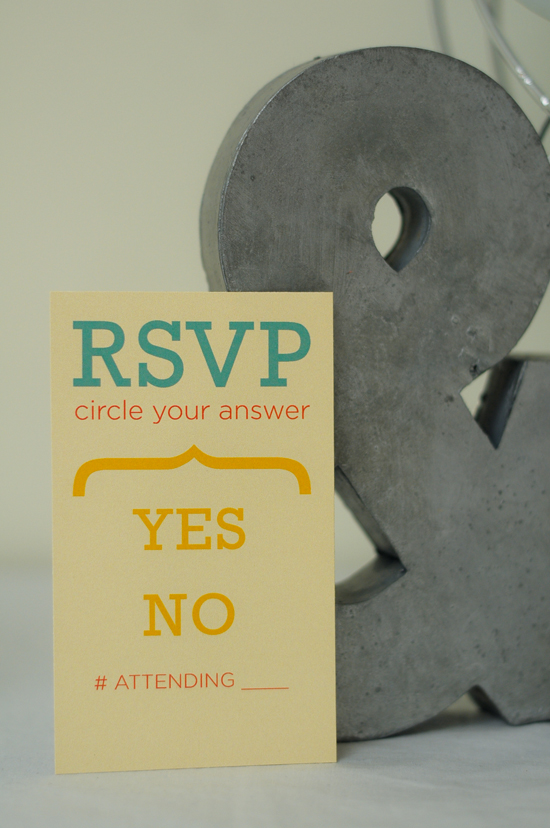 Make sure when ordering your wedding paper goods that you leave yourself around 1-2 weeks to address all your cards especially if you have a large wedding! Hopefully you can take these tips and feel more at ease about the whole wedding planning process and just remember to enjoy it.
Bios:
Elle McCann is a professional designer and owner of Jam + Toast, which specializes in illustrated wedding invitations and save the dates. Elle's main goal is to always help her brides have a stress-free wedding and to help them find creative ways to stay within their wedding budget.
Sandy Malone, a wedding planning expert with ten years of experience, is the star of Wedding Island on TLC and the author of How to Plan Your Own Destination Wedding. She is also the owner of Sandy Malone Weddings & Events and Weddings in Vieques.