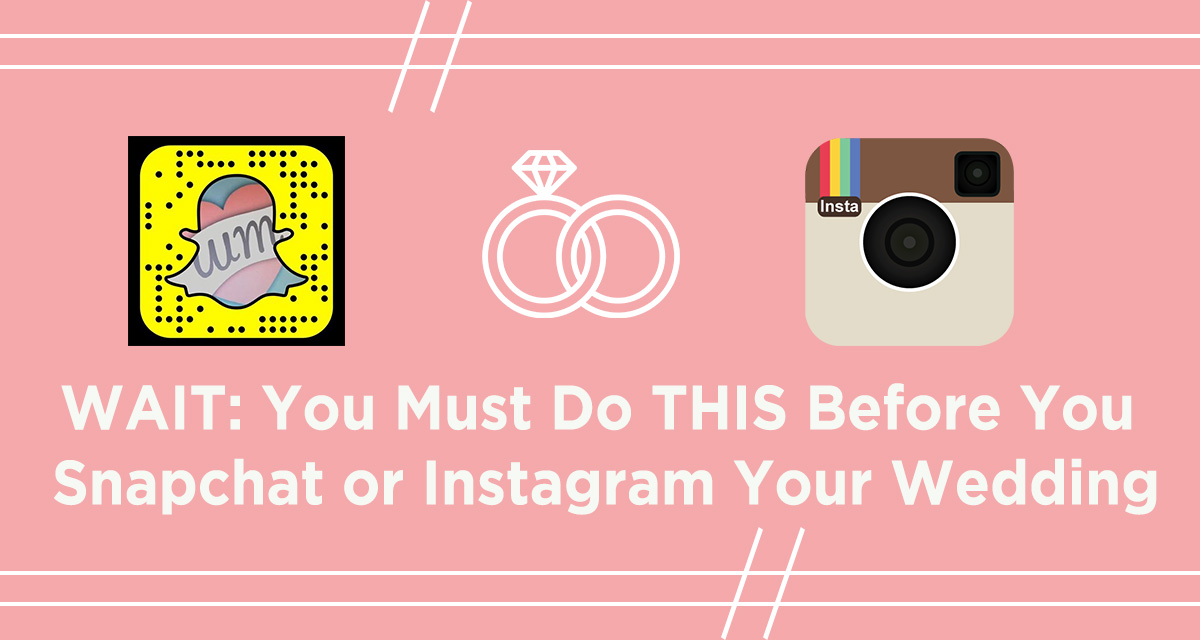 Do THIS before you instagram your wedding
Remember the days when wedding photos used to be priceless? People would spend thousands on their photographer and cherish the photos on their wall, or in a gorgeous album. How far we've fallen. Couples now encourage their guests to share their weddings on instagram and snapchat, where the photos only live for 24 hours. We've gone from priceless to worthless.
"Come on, you've got to be kidding me, everybody hashtags their weddings, what's the big deal???"
Even though you can see your friends' super cute snapstories, they go away after a day

You can screenshot the photos, but they're not exactly album-worthy

The videos are just gone….

Your friend can save their snapstory to their phone, but they have to somehow get the story to you in a format that looks decent

Instagram stories live longer than 24 hours, but can't be saved to a phone as a story

Other people may be using your hashtag on instagram, so you'll see all of their stuff in your feed
If you're going to ask your friends to film your wedding, make sure to follow a few simple tips so you can still enjoy both their photos and those from your photographer for years to come.
Tip #1 – Don't ruin your pro photos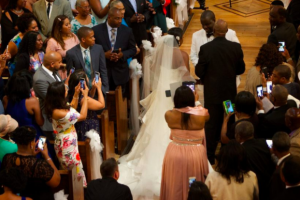 AMANDA STEVENS PHOTOGRAPHY
Look at the size of that iPad!
You hopefully invested in fantastic wedding photographer, let your friends know that you'd really like to enjoy your wedding photos without seeing their smartphones in the shot.
Ask a few key friends to take some cute snaps, but let them know ahead of time where to stand, so they won't ruin your photos.
Your photographer will be following you around all day, but it would be fantastic if your friends could snap those behind-the-scenes photos that your photographer may miss. During your portrait session while the photographer is busy, your guests may be having a blast, but you're missing it. Enlist their help to capture interviews with family members and late night dance parties.
Tip #2 – Get a unique hashtag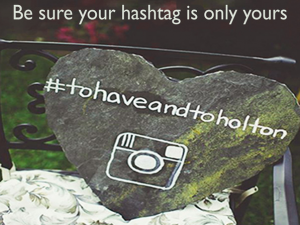 Generate a unique wedding hashtag
Why have your friends film unless you want to be able to actually see those photos after the wedding? There are tons of hashtag generators, but you need to make sure your hashtag is truly unique. Otherwise, you'll see some random person's wedding in your feed.
This wedding hashtag generator let's you both create a hashtag and check it on instagram at the same time. You can even check an existing hashtag to make sure no one else is using it.
Tip #3 – Have your friends save their snapstories and instagram photos & videos to their phones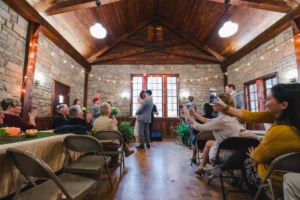 SARA BILL PHOTOGRAPHY
At least if they save the photos and videos to their phones, you can figure out a way to get them later. Our bride Megan used a custom snapchat filter when she got married this past August.
She says, "I unfortunately didn't get any images from the Snapchats because the app didn't yet have the "save" feature this past summer. Now that it does I would recommend asking your guests to save their snapchats and then upload them to an app after/during the wedding!"
Tip #4 – Have your friends upload the photos and videos to your free wedding app
Here's where it gets tricky. There are tons of free apps to collect your wedding photos and videos, but not all of them also let you download them in full resolution for free.
WedSocial and WeddingMix let you both upload and download for free. WedSocial includes only photos, but has photo filters; while WeddingMix lets you also include videos.
Tip #5 – Do something fun with those photos and videos filmed by your friends
Megan used her photos and videos filmed by friends to get a wedding video.
If you prefer photo books, you can get some cool ones from Blurb or Mixbook. You can even get a beautiful, professional album from Bridebox.