Wedding planning is a stressful time for most brides. Check out this list of tips from a real bride and see how to stay sane while you plan your big day!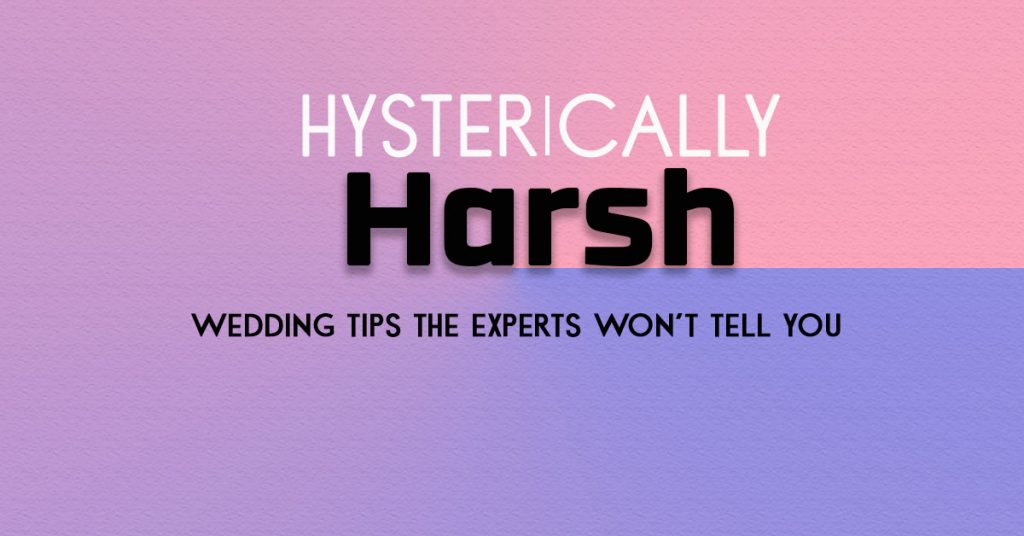 Planning a wedding and feeling overwhelmed? As Rebecca's big day is inching closer, she has learned some wedding planning tips that the experts won't tell you. She knows how to play the game and provided us with some hysterically harsh wedding planning tips we promise you haven't heard before. Check them all out in her guest post below.
Watch the tips be put to work, and even see the bride create some looks of her own in her video below! As a guy in the office said "they do some weird toilet paper stuff".
This fun WeddingMix video was recorded with the help of their shower guests. The guests had a blast capturing these moments with their own cameras along with the WeddingMix app and rental cameras. Read what real brides had to say on Wedding Wire:
This is a great option if you can't afford a videographer which can be sooooo expensive! If you can get your guests to use the app OR at least shoot videos in landscape mode then you will be so happy with the results. It's easy to upload the videos and they did an amazing job at putting it all together for us. We loved it!" – Heather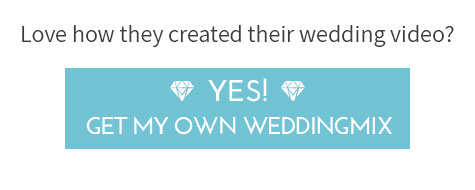 Real advice from the bride!
Stretch your money, it won't tear:
Don't underestimate the value of the dollar stores
We got all our candle hurricanes at Dollar Tree, as well as all the frames for our Memory Table.  (No one is going to be picking up the frames to examine them…)  Also, while I was at the Dollar Store, I happened upon some tea light holders that PERFECTLY matched my design motif, so you never know what you're going to find! Look for
coupons
for other types of deals!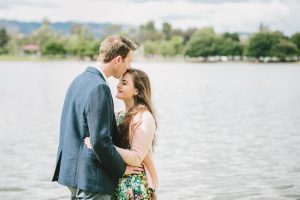 Don't bother with favors
I asked around, and all of our friends and family assured us that they did not, in fact, want to own a mug with our names on it.  Instead, we put the table place cards in little frames (not personalized) that we bought in bulk an on sale, which is something people can take home.
If you're a true DIYer, invest in the Cricut!
I spent $199 on my Cricut and it's paid for itself multiple times over (plus I'll get to keep it after the wedding for future DIY projects).  I was able to send out very expensive-looking invitations, which looked that way thanks to an intricate belly band that would have cost hundreds to laser cut, yet only cost me my time, patience, and a few dollars worth of cardstock.
With the leftover cardstock we were able to make additional items—like door hangers for the hotel welcome bags, napkin rings for the reception, cake take-home boxes, and professional-looking gift tags for the bridesmaid gifts—which will really bring the wedding to life.  The Cricut even "calligraphied" our envelopes, a service which normally costs about $4 per envelope!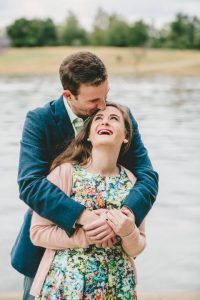 Don't bother with deserts ,no really:
Don't bother with any dessert besides the wedding cake
If you've ever been to a wedding you'll know that even the wedding cake barely gets eaten, let alone all the bowls of sorbet that sit, melting on the tables.  In fact, we're having the caterer box up slices of cake (in boxes that we made ourselves using our Cricut) for people to take home so that it doesn't go to waste.
Eat, drink, and register
After you spend several hours at Bed Bath & Beyond registering for stuff, treat yourselves to a meal out—doesn't have to be fancy, just so that someone else is doing all the work.
Don't try to be Wonder woman
Trust me, I'm a huge control freak so this one was hard for me, but you have to be able to farm out responsibilities if you want to have any time for yourself.
If you're not Type A, get professional help
Start early; don't leave things till the last minute. Keep a detailed account of everything you spend, as you spend it!  (This will also help in the "save money" category.) If you can't do all of the above, get a professional planner.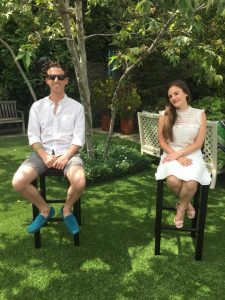 Get your family involved without looking like a bridezilla:
Give your parents one last shot at taking care of your business
We had our moms scout out venues in advance to see if they had all the features we wanted, were in our price range, and generally felt "right."  Not only did that make them feel important and needed, but it also saved us a lot of time that we would have otherwise spent visiting venues that we already knew weren't what we were looking for.
Let the moms meddle in your business
We did the same thing for the cake tasting; we sent our moms around town tasting cake, and had them narrow it down to two bakeries that they thought we should bother visiting.  Not only was that fun for them, but it also gave them a chance to bond while taking something off of our plates (no pun intended). Your family can always help you stuff envelopes.
Let your mother in law enjoy her new daughter
Don't forget to have your future mother in law join you for a few dress fittings!  She will especially appreciate if she, like my own future mother in law, only has sons.
Let other people sweat the small stuff
My mom is no DIYer, but she can cut on the lines.  So I had her cut out all the flower petals for the paper roses I'm making for the wedding.
Like her style? Here's how you can do it!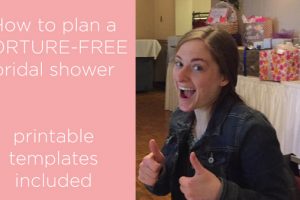 How to Plan a Torture-Free Bridal Shower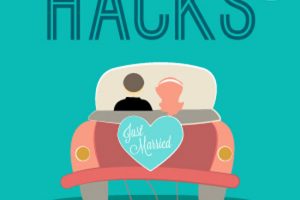 How To Hack Your Dream Wedding On A DIY Budget – Advice from Real Brides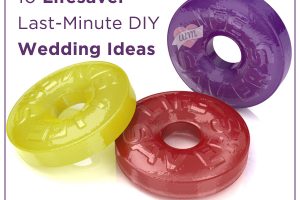 11 Lifesaver Last Minute Wedding DIY Ideas – Instructions Included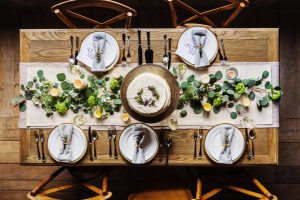 How To Save BIG While Shopping For Your Wedding