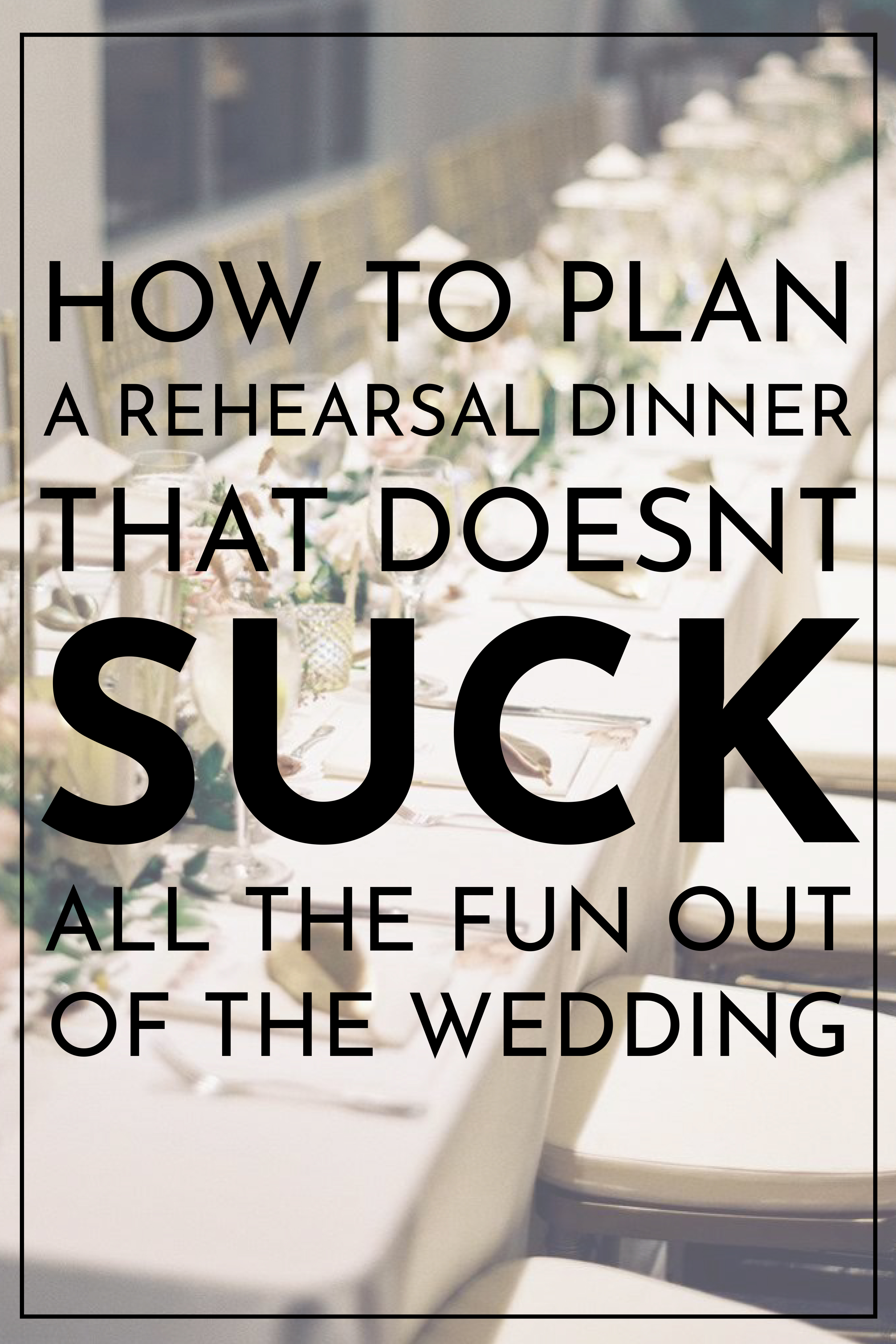 Planning a wedding can really drain a bride of their patience and energy. Many brides end up forgetting about planning the perfect rehearsal dinner. We want to transform the rehearsal dinner from a boring, stressful thing on your to-do list, to a fabulous wedding day pregame!
The first step to preparing your rehearsal dinner is to determine who is hosting. Traditionally, the groom's parents pay for this event while the bride's family cover the wedding, but nowadays anything goes. Once you determine who is hosting, it's time to plan. Keep it light, and keep it fun.
Luckily, we've compiled all the tips you need to make sure everyone has a good time. Plus, it won't suck the fun out of your wedding day.  Here's some tips to plan the perfect rehearsal dinner!
1. Be an Early Bird
When making plans for the timing of your rehearsal and rehearsal dinner, the sooner the better! Aim to start serving cocktails just after the workday ends and begin dinner shortly thereafter. Plan a couple hours for the meal, wrap things up, and wind down for the night.
While you will likely feel tempted to stay up late and have some extra drinks, you'll thank yourself the next day when you are well rested and feeling your very best. Your guests will also be glad when they wake up with plenty of time to drive around and explore the city before the ceremony begins.
2. Everyone Loves a Good Theme
Rehearsal dinners are the perfect opportunity for a themed party. Get inspired by the wedding location – whether it's in the country, the mountains, or the beach. Select a color scheme, a favorite hobby, television show, etc. Alert your guests of the theme and encourage them to run with it!
3. Expand Your Venue Horizons
Because the rehearsal dinner will likely have a much smaller guest list than the wedding, you will be able to get a little more creative with the venue. While your local favorite restaurant is always a great option, consider other more unexpected locations like the museum, observatory, or a nearby park.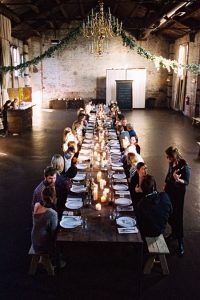 4. Don't Forget Invitations
The invitations to your rehearsal dinner don't need to be nearly as formal as your wedding invitations or save the dates, so use this opportunity to come up with something a little more creative.
Save money by doing your invitations online. Create your own design to send through email or create a small video or slideshow with an invitation at the end. Whatever you decide, make sure your guests know to RSVP.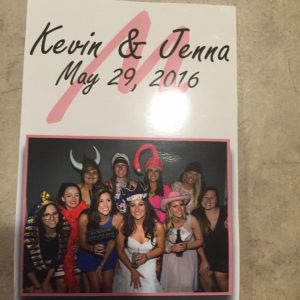 5. Play DJ
On your wedding day, you will likely be hiring a DJ or a band who will be in charge of the entertainment for the night. Plan ahead by creating a playlist for your rehearsal dinner.
Include tracks that you and your fiancé both love but might not hear on the day of the wedding. If you are running short on time, scour the internet for pre-curated playlists created specifically with weddings in mind.
6. What's for Dinner?
One of the most important parts of the rehearsal dinner is the menu. Wedding dinners are typically restricted due to the budget and number of guests, but the rehearsal dinner has fewer limitations. Have your favorite restaurant cater, put together a pizza buffet, or splurge on a cocktail hour with an elaborate charcuterie platter.
7. Drink Up
Feel free to keep the beverage selection at your rehearsal casual. Beer and wine is perfectly adequate and less likely to result in hangovers on the big day. Offer soda, coconut water, and a punch for alternatives to alcohol and encourage people to drink responsibly! Always designate a driver, or avoid driving your own car at all and take a cab or Uber!
8. Capture the Fun
The rehearsal dinner will be one of the most candid, fun times of the wedding process before everyone gets glammed up. It's a great time to capture everyone in their most candid moments before the big day. You can even make it a part of your wedding video. Check out how a couple used some of their great rehearsal dinner shots to tell their whole wedding story in the video below!
This awesome video was shot by the bride and groom's guests. They captured all the magic using their own cameras along with the WeddingMix app!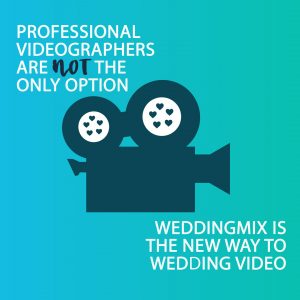 9. Don't Forget the Decorations
While the rehearsal dinner doesn't require elaborate centerpieces or mood lighting, this is the perfect opportunity to introduce some personal touches that didn't quite make the cut for the wedding. Decorate the space with your engagement photographs and other sentimental touches that will make the event feel personal and thoughtful.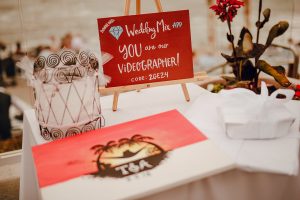 10. Plan Activities
If you are planning an all-afternoon affair, offer some activities for the guests that will make them feel comfortable and encourage interaction. Whether you organize an icebreaker or have lawn games waiting to be played, these activities are sure to introduce your friends and family to one another without your interference.
Another great idea is to keep the venue location a secret and send your closest friends and family on a scavenger hunt. The idea is especially fun for destinations in large cities like New York City, because it gives your guests and their families a chance to explore when they might not have another opportunity to do so. If everyone is traveling and your guests don't have cars, you might try a walking scavenger hunt in just one section of the city.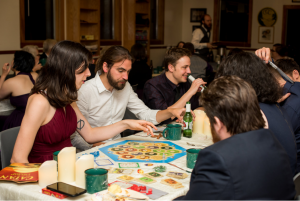 The Perfect Rehearsal Dinner is Simple
A Final Thought: Even though planning an extra event requires a little more effort and preparation, the rehearsal dinner should be as stress-free as possible.
This dinner is all about mingling with your closest friends and family and having a good time. Above all, use the rehearsal dinner as a relaxing precedent to your big day as you celebrate with your loved ones. Cheers!