Cheers to the wonderful newlyweds, Alicia and Dermot! They had a breathtaking outdoor wedding in Alberta, Canada. The stunning wedding was a fun time for the couple and their families who traveled from all over the world! Watch as the bride, groom, and their families have a blast in the photo booth!
This WeddingMix video was captured by the Alicia and Dermot's family and friends. Their wedding party had such an amazing time and filmed these unforgettable moments by using their own cameras along with the WeddingMix app and rental cameras.
WeddingMix feels more personal and more fun – we didn't want or need a big stuffy video, and we wanted it to match the party vibe of our wedding." – Alicia
Love their style? Here's how you can do it!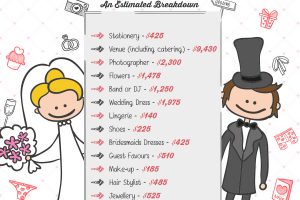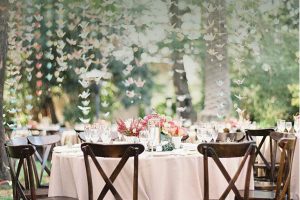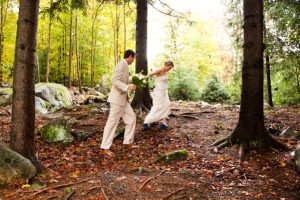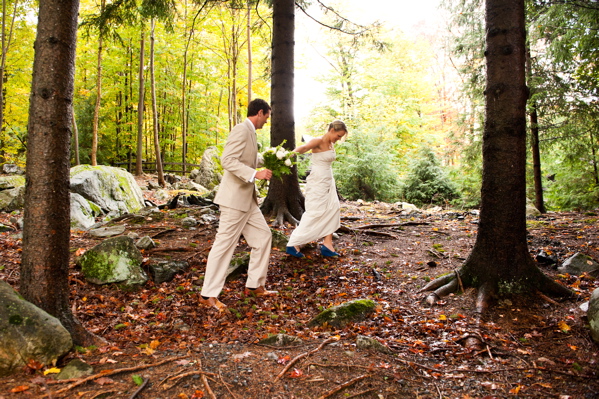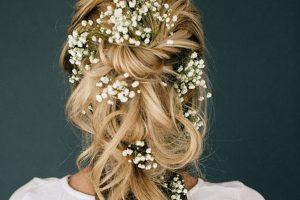 Advice from Alicia and Dermot!
 1. What part of your wedding planning are you most proud of?
I think the part of our wedding that we were most proud of was sitting back and watching everyone come together. Dermot is from Australia and I'm from Canada, and we work on cruise ships. We had people from so many parts of the world at our wedding – Canada, USA, Australia, Ireland, England – and so many different parts of our lives.
Our families hadn't even really met and we've been together over 9 years.  Somehow, all these people managed to mingle and get along seamlessly. It's not something we could have even controlled, but it's so amazing to sit back and watch so many wonderful people get along with each other who have never met.  We had a night before meet and greet and it was so great to see everyone interacting.
2. Where did you get married?
We got married in Banff, Alberta, Canada at St. Mary's Parish and had the reception in Canmore, Alberta, Canada at The Cornerstone Theatre.  Those places are very scenic but also about half an hour away from each other, and Banff is a National Park which has a fee to get into.  So, we provided buses for our guests to get to the church, and then they got to go see sights around Banff and Canmore while we took photos before the buses brought them to the reception venue.  This way, all of our out of town guests (everyone, pretty much) got a bit of sightseeing in and we also closed the sometimes awkward gap between ceremony and reception.
3. Why was using WeddingMix appealing for your big day?
I've been to other weddings where the videographer felt pushy or was so obviously always in the way, and I didn't want that.  WeddingMix feels more personal and more fun – we didn't want or need a big stuffy video, and we wanted it to match the party vibe of our wedding.
4. What were the most important moments that WeddingMix was able to capture on your special day?
The ceremony was for sure the most important to me, and the speeches.  Between the cameras and the app we were able to get everything filmed!
5. What is your top wedding budget tip(s)?
I am terrible with budgets, and we spent almost two years planning.  We prepaid a lot of stuff ahead of time which alleviated some of the massive financial hits as they seemed more spread out.  I would say to always listen to your gut and do what matters to you.  There is no sense in following 'what's expected' as everyone's weddings are so unique nowadays anyway.  Put the money to what matters most to you – to us, that was making sure our guests had a fun time.
We booked a venue where we could stay until 2am (a lot of places in the tourist areas shut you down at 11 or 12), hired the band, had a games table, and a photobooth complete with boomerang feature!  We made sure they got from the venue to the ceremony and had sightseeing time.
We didn't do too many crazy extras that you find at some weddings – we didn't decorate the church with flowers (the church was enough on its own, and I bought wooden flower balls from WeddingWire – simple and easy), no candy bars or donut walls, and opted for cheaper alternatives of some things.
Our guestbook was a giant poster for our guests to sign – cost us less than 20 dollars and turned out amazing.  We got a lot of our vases and candleholders at a dollar store.  Figure out what's important to you and spend the money on that, and if you can, take "wedding" out of a lot of your searches for things.
Vendor Shoutout!
Limo – Highland VIP. They are a full service concierge on your day – they did everything from holding flowers, to prepping my dress before walking down the aisle, to stopping to allow us to grab more beverages.  Anyone getting married anywhere in the Calgary/Banff area would be insane not to use them.  I have never, ever, experienced more wonderful service and people.
Photographer – White Sneaker Weddings. Very laid back and very smart about how they captured our day – having two photographers allowed one of them to be taking main shots while the other one could get background things or behind the scenes.  They were so kind and easy to work with, and had knowledge of the area so knew some great unexpected photo sites.  There is an often used bridge for photos in Canmore, which I didn't want to go to as it can be overdone.  They had tons of other alternatives and were so happy to try fun things with us.
Band – The NovaScotiables.  They were absolutely wicked and kept our dance floor hopping!  They were a perfect mix of Canadian, Irish, and Australian music and are so talented.  They also provided two musicians for our ceremony who did an amazing job – a month later, people are still talking about them.  They even learned our first dance song for us and made sure everyone was having a great time.
[75248]