Planning an affordable wedding is tough. Read this list of tips from real brides to find out how to plan your wedding without breaking the bank!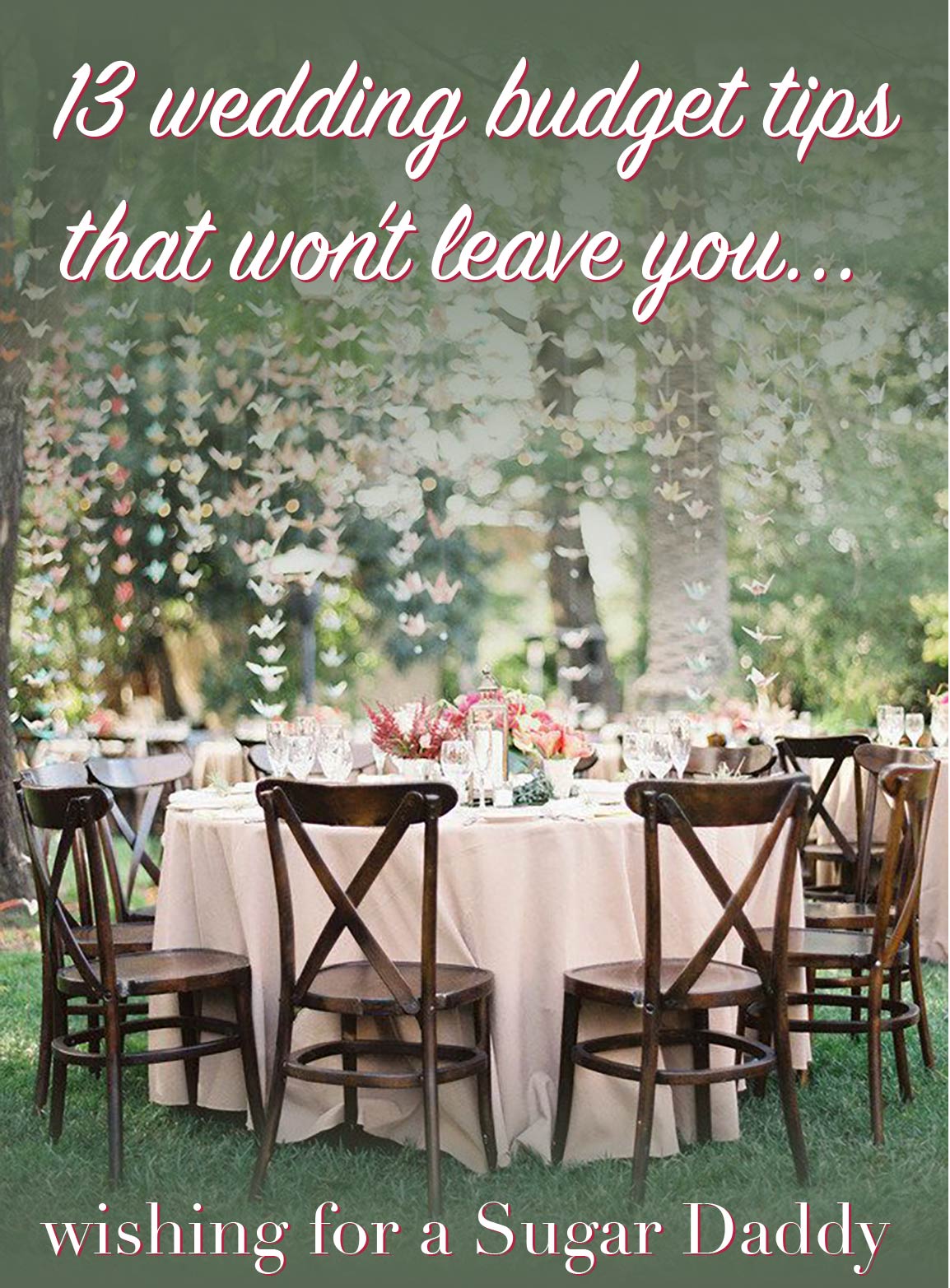 We all know that planning a wedding is both an exciting and stressful time for couples, so we asked real brides about their best tips to get a dream wedding without the giant price tag.
Are you a stressed bride on a budget? Look no further! Here at WeddingMix we've interviewed real brides (featured in their crazy fun, affordable wedding videos), and asked them how they cut corners without compromising.
Keep reading for the 13 best budget tips from real brides!
1. Plan your pennies before you waste your wad
The dreaded budget conversation. Yes, it may seem obvious but it's always a good place to start. In fact, almost every bride mentioned the value in establishing a realistic budget and discussing the most important aspects of the wedding (Catering? The venue? Music?). Knowing where you feel comfortable spending the most money will help determine how to spend the remainder.
"Before you and your fiancé plan even one single bit of your wedding day, have a serious financial conversation. What side of the family can contribute? What can they give? How much do we have available to spend? How much cash can we spend on our wedding day? How will helping to pay for our wedding day change our daily living costs?? Think about all these answers, and THEN plan your dream wedding based on what is in your budget range. I am so grateful that we had this discussion, because it allowed us to live comfortable afterwards."- Rachael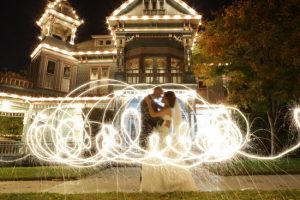 2. Get crafty!
If you or a helpful friend have been blessed with DIY talents then this is your time!
"My top wedding budget tip is to make as much of the decor for the wedding as you feel comfortable making, but to also know when to just buy something. We made the centerpieces, bouquets, flowers for the pergola and other decorations, such as chalkboard signs saved us a lot of money."- Sarah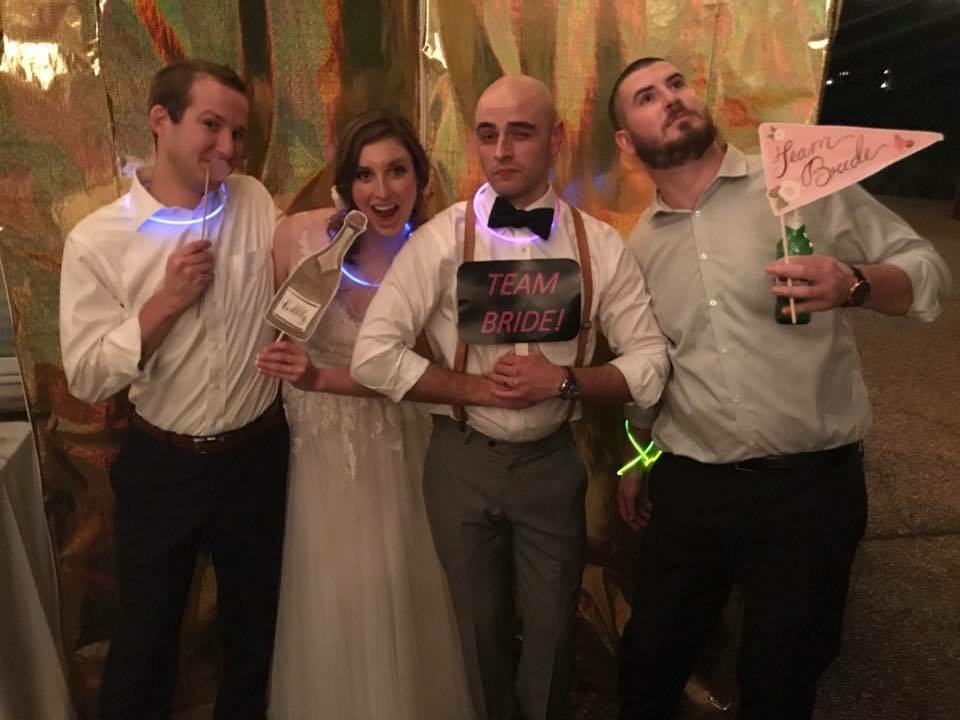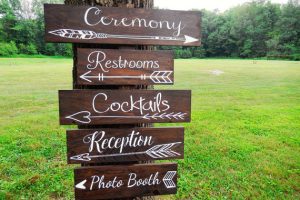 To get a better idea of Sarah's DIY ideas, check out her WeddingMix video! The props, lights, and signs added a charming touch to the wedding.
WeddingMix was appealing for our big day because it wasn't in our budget to hire a videographer, but we still wanted a video of our wedding day." – Sarah
3. Save money while saving the date
Invitation alternatives can be a huge money saver. Just watch for typos!
"I made business cards from Vistaprint into escort cards and made our response cards into postcards, which saved on paper and postage." –Sarah
"Send electronic save the dates!"- Kaitlin

4. Get a unique DIY wedding video
"My top wedding budget tip would be to spend the money on a photographer, use WeddingMix to create an awesome video at an affordable price and use your connections/friends or family to help with the other things."- Cymone
WeddingMix was appealing for our big day because it wasn't in our budget to hire a videographer, but we still wanted a video of our wedding day." – Sarah
"Professional videography is SO expensive and we just didn't have the budget for it (even if we did, how could we justify the cost?!). We also like the idea of getting a wedding video from our guests point of view – it's more candid and sincere." –Jasmine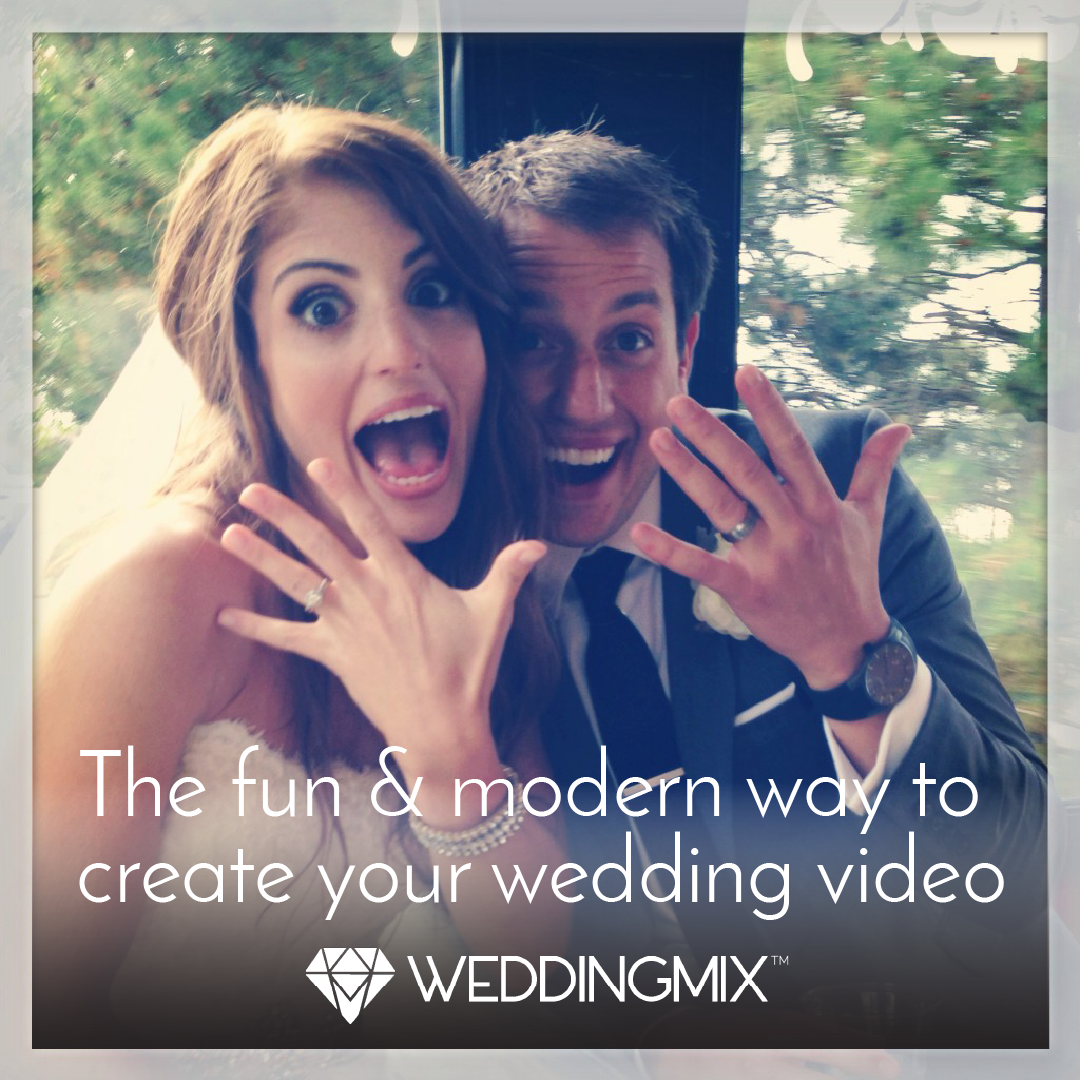 This bride and groom's WeddingMix video was so sweet and personal. Friends and family got the chance to send good wishes to the bride and groom that they'll get to watch over and over again. Take a look to see how well their family and friends captured the ceremony in their own point of view!
Jasmine and her groom had such a stunning venue and it would be a shame if they couldn't capture it.  You can feel their joy while watching the couple's first dance in their WeddingMix video.
Professional videography is SO expensive and we just didn't have the budget for it (even if we did, how could we justify the cost?!). We also like the idea of getting a wedding video from our guests point of view – it's more candid and sincere." – Jasmine
5. Shop around and don't settle
"To stick to my budget I did a lot of research on different companies and shopped around a lot until I found places that were within my budget and that would still do amazing work!  I wasn't willing to compromise the quality of anything so I didn't want to just pick the first reasonably priced company I could find.  I spent a lot of time online first looking at companies websites and emailing them for prices. "- Andrea
Bride Jasmine emphasizes the importance of taking your time to shop. "When you're rushed, you tend to settle on popular options which are more expensive. There are a lot of service/product providers out there ! You don't need to spend a lot of $$ for high quality."
And don't forget your coupons at home!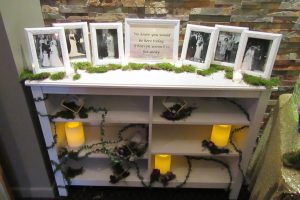 6. Be shameless, shop secondhand! 
"Go secondhand and be shameless about it! Many people sell their wedding stuff (linens, centerpieces, decorations) online. In fact, I got my wedding linens, including napkins, chair sashes, and table runners, for free. Simply because someone wanted to free up clutter from their basement. All I had to do was wash, dry, and iron them! "– Thana
I had a dress that I bought off the rack that I wasn't crazy about, and then someone on Facebook was selling a lightly used dress, which was my size exactly. I didn't think I would be able to pull it off with just two weeks to go, but I did!"- Melissa
An open mind and a little bit of patience goes a long way. Not only will secondhand save you money, but you will likely find unique pieces that add character to your wedding.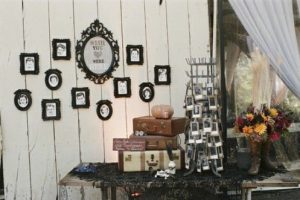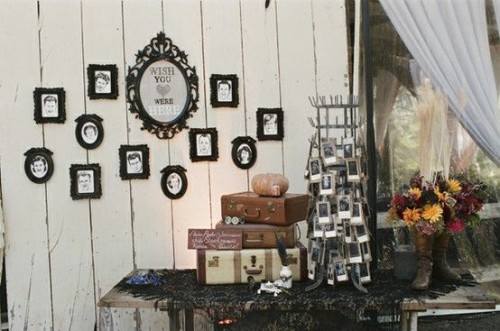 You need to see Melissa's gorgeous secondhand wedding dress in her lovely wedding video. She more than pulled it off!
7. Buy flowers in bulk
"We bypassed the champagne toast and used everyday items as part of our decor, as well as being fortunate enough to have enough helpers to bulk buy flowers from Costco and put them together ourselves."- Catherine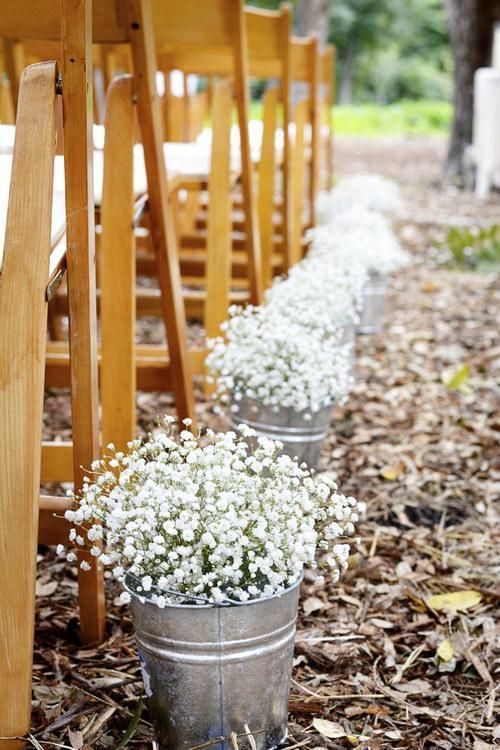 Watch Catherine's wedding video to see how well their wedding flowers came together!
8. Go for a simple wedding cake
"I would say to go for a simple yet elegant cake"- Brittany
"Details that were not as important, we spent the least amount of money on. For example: our guests dined on Salvatore's signature Tiramisu dessert, and we ceremonially cut a small, beautifully decorated cake from Mariano's bakery that cost us $22."- Erika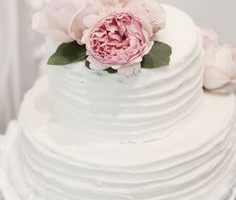 Take a look at Travis and Erika's  WeddingMix video to see their simple and elegant wedding cake as mentioned in her budget tip. Would you have guessed it was only $22?
9. Make your own desserts
Having a sweet tooth doesn't mean you have to pay the price.
"I made almost all the cookies and every chocolate covered pretzel myself, with some much appreciated help from my mother-in-law."- Rebecca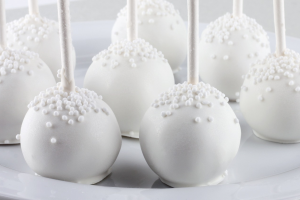 10. Be realistic with the guest list
"Limit your guest list.  This might sound crazy but it is the easiest way to lower costs.  Invite the people that matter most to you and that you see regularly and plan to see for the rest of your life.  Does that coworker really have to come? Probably not."- Kaitlin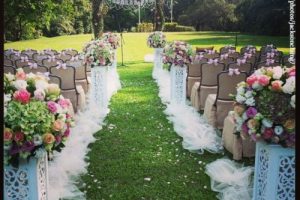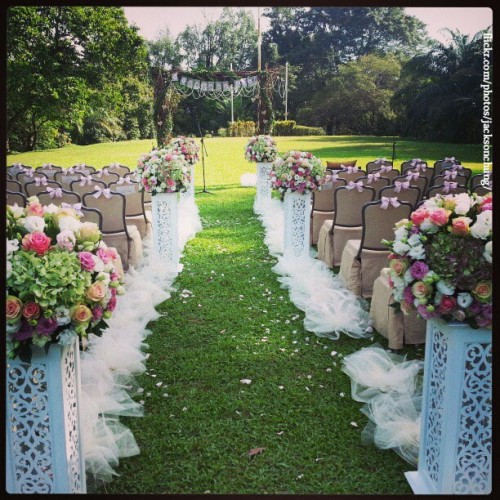 11. Don't stress about wedding favors
"We kept things like the favors simple, as one fellow bride had told me how much effort she had put into their favors and how disappointing it is to see most of them left at the end as people had forgotten about them."- Catherine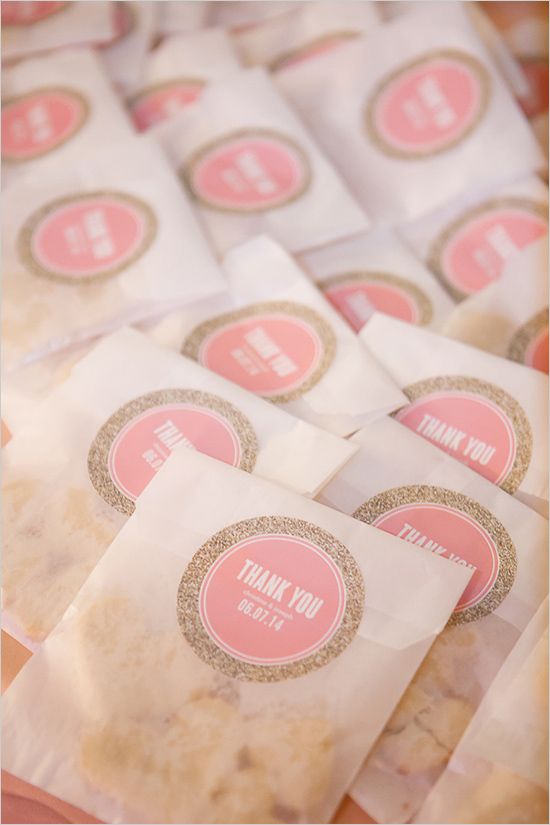 12. Always negotiate with vendors
"Another thing I did was speak with the venue.  Their wedding packages were out of my budget.  I was able to talk with them about what my budget was and we were able to do things like have a beer and wine bar instead of a full bar and have cold appetizer stations instead of passed appetizers that ended up saving me $30 per person.  If you love the venue, don't be afraid to ask how you can reduce costs.  The worst thing they can do is say no. "- Erica
"We also saved by working with vendors who were looking to get into weddings but hadn't actually done a wedding before including our event planner and photographer. Since we are pretty laid back people we were okay with giving new vendors a shot and we saved money"- Cameron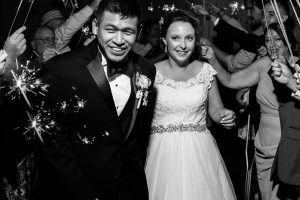 Bride Cameron and her groom chose the perfect venue for their wedding. Their guests had a blast, and after watching their wedding video you wouldn't be able to picture their special day anywhere else. Stick around for their magical sparkler kiss!
13. Focus on the big picture 
"Figure out what is most important and essential to you for your wedding and let everything else go."- Eboni
"Just try to be savvy. Everyone there should be there to celebrate with the two of you. Not you two and your decorations"- Emily
"No matter how large your budget is there will also be more that you can add but is unneeded. So focus on what is important to both of you and spend money on those aspects.  For us it was important for us to be relaxed while making sure that we created a fun and accommodating atmosphere for our guests."- Colleen
This bride and groom personalized their wedding day by picking a unique venue that reflected their personalities. See the reactions of their guests and other special moments filmed by loved ones in their WeddingMix video.
We loved the authenticity of WeddingMix!  Our video shows us how the wedding actually looked and felt through our guest's eyes instead of a professionally done story" – Colleen
What tip was your favorite? Let us know!