Take a look at the fun and talented dancers that attended this wedding and made it a day that this lovely couple will never forget. Congratulations to the beautiful couple on their special day!
This fun WeddingMix video was filmed by this lovely pair's wedding party. The guests had a blast and and captured it all using their own cameras along with the WeddingMix app and rental cameras.
WeddingMix offered the best option!
Like their style? Here's how you can do it:
The Wedding Shoe Guide Carrie Bradshaw Wishes She Had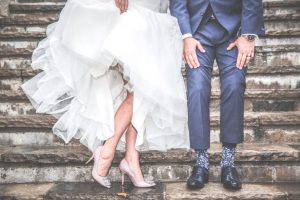 What Not to Wear for Weddings: Mens; Edition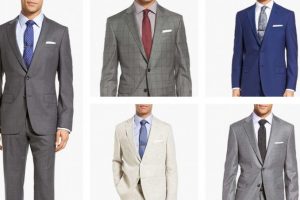 5 Tips from a Pro to Write Your Own Wedding Vows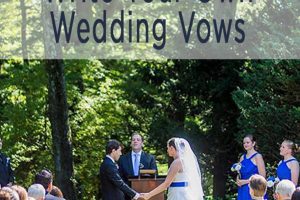 Hit the Right Note: How to Pick Perfect Wedding Music for Every Moment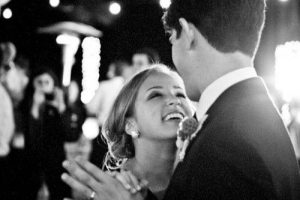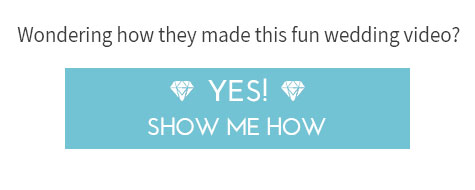 Real advice from the Bride & Groom!
1. What part of your wedding planning are you most proud of?
We're most proud of the DIY elements of our wedding. We made our invitations, decorations and other paper elements of the event. We decided on a color scheme and theme early in the process and that helped with making decisions later in the process.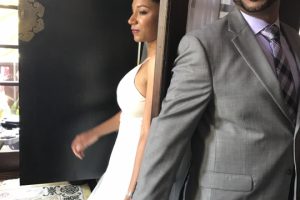 2. Where did you get married?
We got married in Oakland, CA at our home church, Lakeshore Avenue Baptist Church. Dinner was at Barnett Hall which is part of Lakeshore Avenue Baptist Church, and dinner and drinks were at Brix 581, a neat little lounge in Oakland's Jack London neighborhood.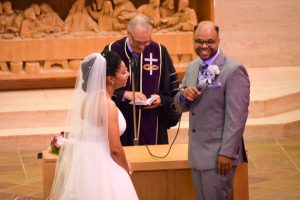 3. Why was using WeddingMix appealing for your big day?
We worked with a family member for photography and we also wanted to capture photos and video from guests.
WeddingMix
offered the best option.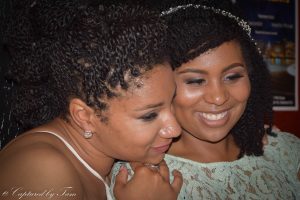 4. What were the most important moments that WeddingMix was able to capture on your special day?
The most important moments that
WeddingMix
captured were the bride and groom first look, the bridal party walking down the aisle, the bride and groom vows, the procession to the dinner, the first dance and other dance scenes. We're also glad to have lots of sound bites from the wedding from the music in the ceremony to the drum recessional after the ceremony.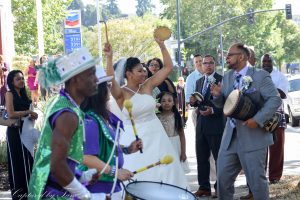 5. What is your top wedding budget tip(s)?
Use an excel sheet to plan the budget ahead of time. The excel sheet allowed us to itemize every expense and determine how much we could spend in each area. We calculated a $7000 budget and stuck to it. Start saving early; we started saving before the proposal. We also saved by working with vendors who were looking to get into weddings but hadn't actually done a wedding before including our event planner and photographer. Since we are pretty laid back people we were okay with giving new vendors a shot and we saved money.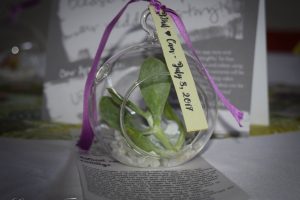 6.  What was your budget?
Approximately $7,000 and approximately 130 guests
The wedding cost would have been even more but the cake, the bridal suite/prep area (where the first look and bridal party photos were taken), recessional drums, and honeymoon (among other things) were gifts.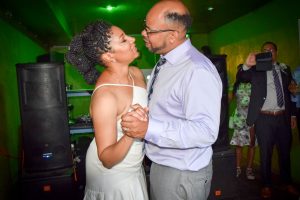 Vendors
Bridal attire (dress) – BHLDN
Photography – Tamara Green-Williams