Shoes Are the Most Important Thing for Your Wedding
Guest Post By: Georgia Selih at highstylife.com

It's true that all brides-to-be want their dream wedding gown and will go to many lengths to find it.  In the end, no matter how beautiful the wedding gown is, it cannot stand on its own. It needs effective accessories to make the whole bridal look breathtakingly special. There's nothing more uplifting, game-changing, and special than a truly gorgeous pair of wedding shoes to fuse personality and style.
There's no point in denying that shoes present a unique and special part of every lady's fashion style. These simply have the power to turn the whole outfits around and add that extra "oomph" even when one wears plain boyfriend jeans.
Carrie Bradshaw definitely made the whole love-of-shoes trend come to life. Maybe it's better to say that she encouraged all the ladies out there to openly express their personal and interesting shoe preferences and tastes.
As you have probably noticed, Carrie puts together her outfits to match her lovely shoes most of the time, one of the most iconic moments being her own wedding, and brides-to-be should definitely follow suit. However, there are several aspects that you need to pay attention to when wedding shoes are concerned.
Bride Kelly walked down the aisle in a beautiful pair of personalized shoes. They were super cute! Check out her shoes and her wedding video created by WeddingMix! It's something that you won't want to miss!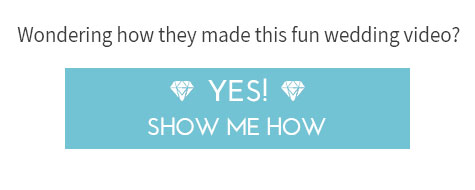 Are the shoes comfortable?
It may be a sad thought, but no matter how gorgeous and amazing the shoes are, if they don't fit comfortably, they are not your dream wedding shoes. Remember, you have to dance, greet and talk to the guests, walk around, and doing all that in shoes that hurt is definitely going to show on your posture and your face. Be smart when choosing your wedding shoes – you don't want your wedding photos to remind you of pain, do you?
Test walks
Once you get the shoes that look stunning and feel just right, you shouldn't leave them in their box up until the wedding day. Some shoes, even if they are a perfect fit, will still give you some trouble during the first few wears. Therefore, it's essential that you actually spend some time walking in your wedding shoes before the wedding day. You can even wear them at home; the point is to get used to them completely.
Choose the right model
There are many factors that you need to consider when choosing the right shoe model for your wedding. Still, if you're confident in your own style, you won't have to go through a lot of trouble. In general, the most important thing here is the actual season when the wedding takes place. Just like many other things, even shoes depend on the weather. If you dream of a winter wedding, there are gorgeous and trendy ankle boots to check out. There's a bit more flexibility with spring and autumn weddings since you can play with booties, stilettos and essentially any type of shoe that you prefer. If you're all set to say your faithful "I do" in the summer, open-toe wedding sandals would be a perfect choice.
Find the right color
There's not really the right color for your wedding shoes. It's all about what shades and undertones look great with your skin tone. Moreover, it can be as simple as going for the color that you like the best. As we remember Carrie's iconic blue wedding shoes, it's more than obvious that there's no rule that says you have to wear white, nude or champagne colored shoes on your wedding. The world is colorful and there's absolutely no reason for your shoes not to be. What's more, if you're going to have a white wedding dress, bright shoes will complement the whiteness quite nicely. Also, a champagne wedding dress looks nice with bright shoes, but it will look absolutely stunning if you opt for light, pastel color shoes to match it with.
Of course, in order for your shoes to look great and you to feel like a true star of the day, it's important that you put some effort into the look of your feet. That being said, find the time to relax and treat your feet with some rich lotions as well as enjoy a nice pedicure. That way, every shoe design will look absolutely amazing on your gorgeous feet.