What a unique wedding altar! Check out the adorable details that bride Anita used to make her wedding day unique and fun! Take a look at this couples' Fairfax wedding video for tips and ideas tip make your wedding as special as theirs!
Family and friends were able to capture great and memorable moments of that special day using the  WeddingMix Cameras and App. Check out their lavishing wedding in Fairfax, Ca!
"We'd initially nixed having a video at all, but then discovered that WeddingMix offered us a chance to still have one!"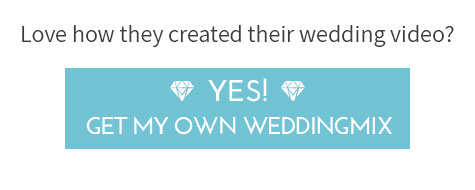 Like their style? Here's how you can do it:
DIY Wedding Hair: Easy Elegant Bridal Up-do; Guest Post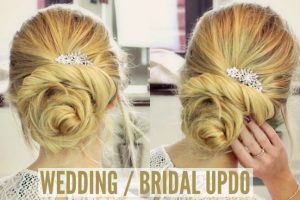 10 Stress-Free Wedding DIYs | Instructions Included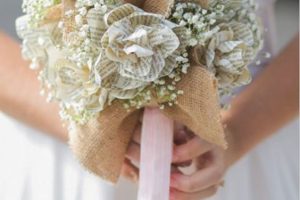 Top 10 Rustic Wedding DIY Ideas You Can Actually Do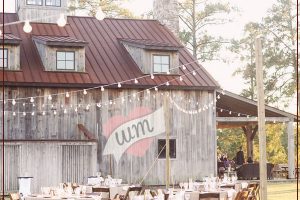 11 Stunning Lace Wedding Dresses AND Where to Find Them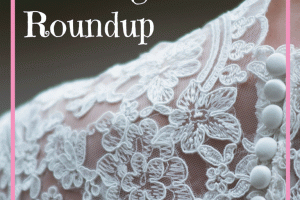 Real advice from the bride and groom!
1. What part of your wedding planning are you most proud of?
That our day reflected our personalities, that we kept it really fun by picking details that made us laugh and celebrated our joy.  There was a lot of laughter from everyone, which was exactly what we wanted!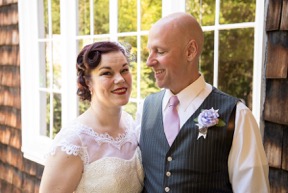 2. Where did you get married?
Under the redwoods in Peri Park, in Fairfax, California; we had the reception in the Fairfax Women's Club through a gate, next door.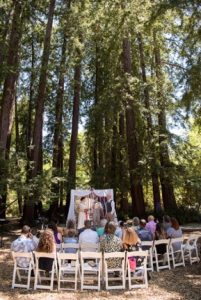 3. Why was using WeddingMix appealing for your big day?
Because we were hosting a small event with many out of town guests, our budget was limited.  We'd initially nixed having a video at all, but then discovered that WeddingMix offered us a chance to still have one, at a fraction of the cost of a professional videographer.  The amateur filming totally suited our style, I enjoyed specifically choosing which moments I want to include to keep, and we appreciate that a professional is still going to 'clean it up' for us!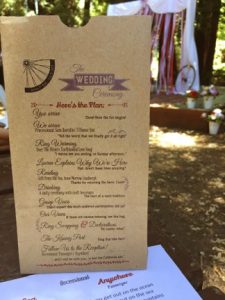 4. What were the most important moments that weddingmix was able to capture on your special day?
    Our ceremony details, and the group vows by our friends and family, which meant a lot to us.  We also love that there's a record of our first dance – we took lessons specifically for our wedding, and so it's fun to have it recorded.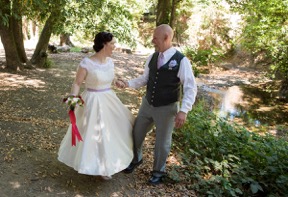 5. What is your top wedding budget tip(s)?
    Set your priorities before you start planning anything, so that you can purposely spend your money on the things that make it uniquely YOUR day, and on the things that reflect you, your style and that celebrate your unique love. Those special details are the things your guests…and more importantly YOU… will remember….. and it allows you to unapologetically skimp and save on the things that are less important to you, that don't really matter to you personally.   Also: if the budget is tight, pick a Sunday, not a Saturday… and brunch, not dinner!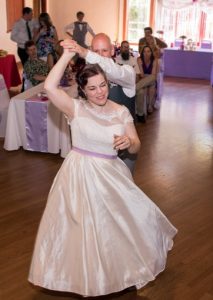 Vendors
[75216]