We're all familiar with Pinterest fails. You know, those picture perfect ideas that look soooo easy….but always end tragically! The last thing you want is to bank on wedding DIYs that go sideways when you try it in reality. We've put together a list of foolproof ideas that will save you the headache later on!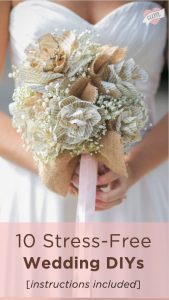 Everyone loves a good DIY, and here at WeddingMix, we are no different! This list is a compilation of some of our favorite wedding crafts!
DIY Flower Decorations
You know what's on trend? Creating flowers out of book pages, comics and more! Have a special song or story that means the world to you and your significant other? Incorporate that personal touch using paper flowers!
Here's an easy DIY video on creating the perfect paper roses!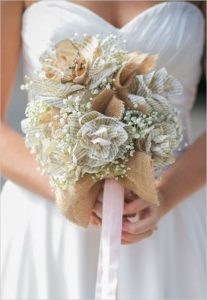 Use these adorable flowers to decorate your bridal shower, ceremony venue, or your reception hall! Not only is this one of the most cost-effective DIY wedding ideas out there, it's also a cute way to add a little extra "floral" style to your spring or summer wedding decoration.
2. DIY Wedding Invitations
Put a personal edge into your invites by crafting your own DIY wedding invitations or save the dates!  While these DIY rustic wedding invitations have professional style, they're actually super easy to make when you watch the "how to" video.
3. DIY Paper Fan Decorations
Adding these happy-colored paper fan decorations to your DIY wedding idea list is a must! Perfect for a summer outdoor wedding or as a beach wedding venue decoration, your friends and family are sure to smile looking at this crafty decor.
Check out this super easy step by step DIY tutorial!
4. DIY Wedding Video App – WeddingMix
"After being able to hire a family friend for an extremely reasonable price to do our photography, we began to look into a more "do it yourself" route for video. Long story short, WeddingMix was everything that we were looking for! Affordable, practical, easy!" –Natalie
"Once we'd distributed the cameras and told our friends how to use the app, we told them to go nuts and they didn't disappoint. They gave us a ton of great footage to work with to create a really unique and memorable wedding video that we wouldn't have been able to have otherwise." – Sylvia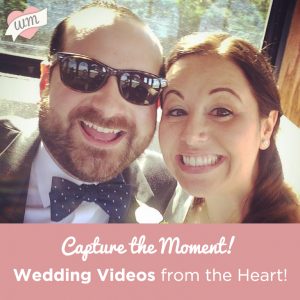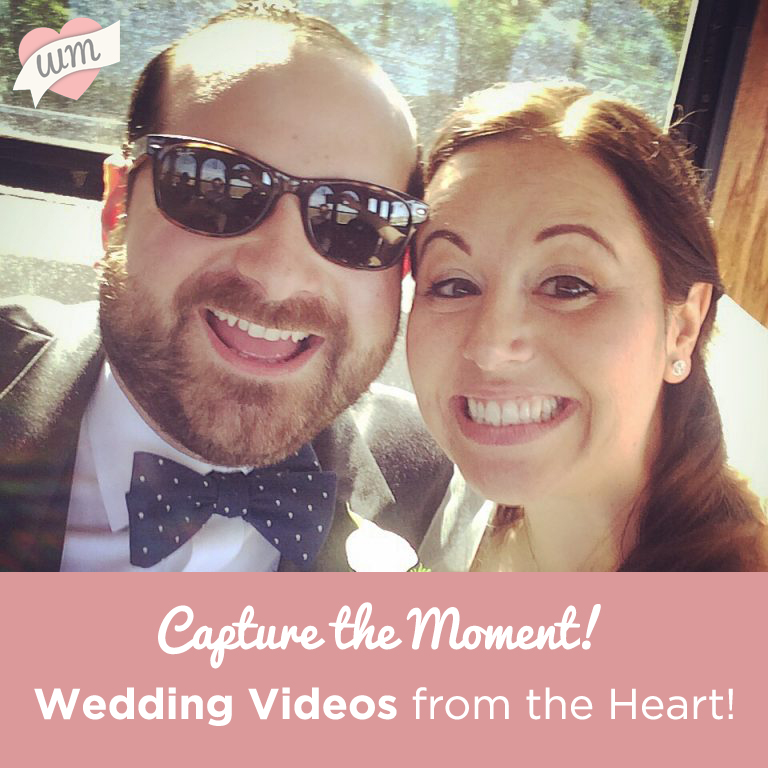 The#1 rated wedding video app on WeddingWire and The Knot, WeddingMix, is a DIY wedding video service that automatically collects your guests' photos and videos. You'll be so busy and blissful on your wedding day, so this is a great way to look through all the fun moments you might have missed.
Then WeddingMix professional editors turn your favorite photos and videos into a one-of-a-kind wedding video through your loved ones' perspective!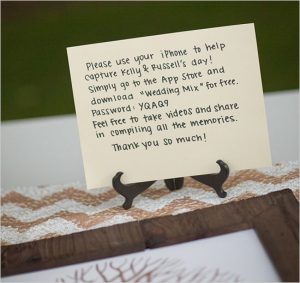 5. Herb, Flower & Fruit Ice Cube Wedding DIYs
These cool wedding DIYs are both  budget friendly and sure to impress your guests!  Your wedding reception cocktails, iced tea, or water pitchers will look so refreshing with these colorful ice cubes filled with fruit, herbs, and edible flowers. Watch the video to see how it's done.
6. DIY Wedding Flower Bouquet
This video is fabulous for learning how to craft your own easy, one-of-a-kind wedding bouquet! It could also be applied to bridesmaid bouquets and any other flower arrangements your planning on for the special day!
Speaking of DIY flowers – don't miss this stellar guest post on crafting beautiful DIY Wedding Centerpieces! This expert advice is great for customizing your reception space and staying on budget!
7. DIY Fresh Herb Boutonniere
We're obsessed with this unique diy idea for the groom and groomsmen! This tutorial teaches you how to turn mint leaves into a super fresh DIY boutonniere for any of the men in your wedding party. Super cost-effective AND a unique wedding idea – your guests will totally remember how crisp your groom looked and smelled!
8. DIY Flower Crown
Flower crowns are so versatile! You can learn how to make a super pretty crown for the bride, the flower girl, or even pet! Seriously, your guests might implode from cuteness if you made a tiny wedding flower crown for your sweet little kitten. Check out the awesome tutorial video below:
How gorgeous is that final crown? We're blown away by the elegance of the finished product – and how easy it is to create something so magical!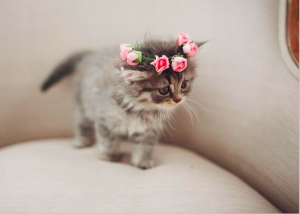 9. DIY Painted Bottles, Mason Jars & Vases
These wedding DIYs are too cute! Painted bottles make the perfect centerpieces because they're an easy and inexpensive way to add a pretty touch of color to your wedding space!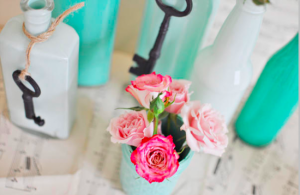 WeddingMix bride, Britni, created 22 unique wedding centerpieces for her fairytale wedding! Check out this adorable one she created!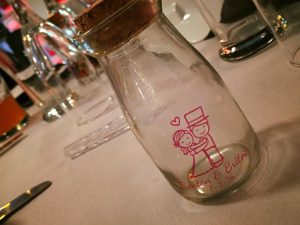 10. Easy DIY Succulent Favors
Looking for an inexpensive wedding favor DIY that is too cute to handle? Look no further – these succulent ideas are adorable – and there are so many ways to customize them to your unique celebration!
Eco-friendly, beautiful, AND useful – this favor is definitely something your guests will actually use and enjoy!
Have any clever wedding DIYs of your own? Share with fellow brides in the comments!