This outdoor Phoenix, AZ wedding was one of the sweetest things I have ever seen! Joe and Jenny had their wedding guests us the WeddingMix app + HD cameras to capture all of the love and emotion that was present on this special day. Check out their highlight video to hear Joe's adorable speech to his soon-to-be daughters.
Everyone took a trip over to Phoenix, Arizona for this lovely wedding! The ceremony took place outside and boy was it beautiful and oh-so-romantic. The guests of the bride and groom did an incredible job capturing some memorable moments. After exchanging vows with his bride, the groom knelt down and spoke to his soon-to-be daughters. He said, "As I marry your mom, I will also be marrying you. And I promise to love and support you as my own children." How sweet was that? At the reception, the celebration continued. The newlywed couple cut their wedding cake with their daughters and I'm sure it'll be a special moment that they will never forget. A lot of time was spent on the dance floor, and two young boys showed off their moves in front of the crowd!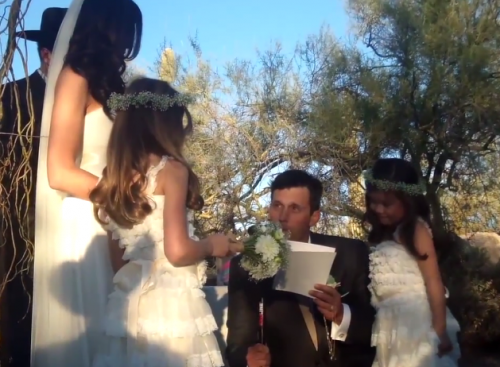 This family is so adorable. We wish all four of them the very best! Thanks to their guests using the WeddingMix app + HD cameras, this couple can relive this perfect day for years and years to come!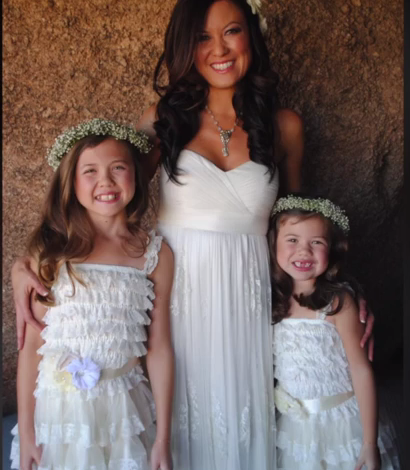 Congratulations to this Joe and Jenny! 🙂