This Port Charlotte, FL wedding video was full of good vibes and well-wishes for the happy couple. The bride and groom had their friends and family use the WeddingMix app, to help them capture all of their special wedding moments on camera. They then were able to use all of their loved ones footage to make their one-of-a-kind wedding video.
The wedding guests did such a good job at sharing their love and pre-wedding excitement with the couple. The bride looked absolutely stunning as she walked down the aisle. She wore a strapless wedding gown and a flower inspired headband.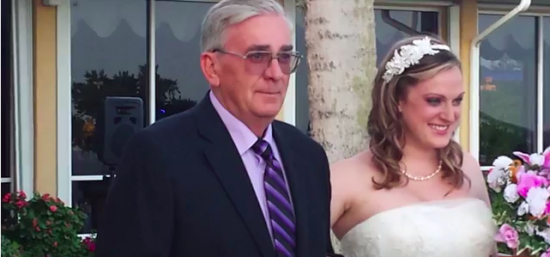 The newlyweds even made sure to pay tribute to loved ones that have passed away. From the first dance to the heartfelt wedding speeches-the wedding guests knew exactly what to capture for the newlyweds. Sparks were even waved in the air, as the couple exited their wedding reception. Weddings go by so fast but with the WeddingMix app and awesome friends and family, couples can relieve their special day for years to come.