What a perfect wedding for Cami and Johnny! From the gorgeous venue to they pretty DIY decorations, their special day was like a fairy tale! Make sure to check it out- and don't miss their Roswell Wedding Video!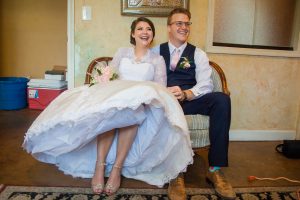 1. What part of your wedding planning are you most proud of?
We did not hire a planner and did the planning ourselves, with the help of our moms of course. We slowly collected all of the table decorations, table setting, etc. from garage sales, yard sales, and estate sales. After cleaning everything up and a few coats of paint, everything came together beautifully. Shirley Russell, Johnny's mom, is a very diligent and talented lady. We received countless compliments and it was suggested a few times that she get into the wedding planning field after our wedding.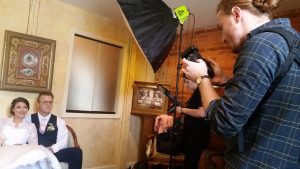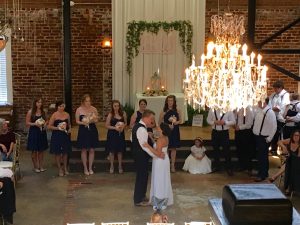 2. Where did you get married?
Roswell Historic Cottage in Roswell, Georgia. Once regarded as The Old Library, the Roswell Historic Cottage was eloquently preserved featuring dramatic high ceilings, exposed beams, original brick walls, and a grand open loft.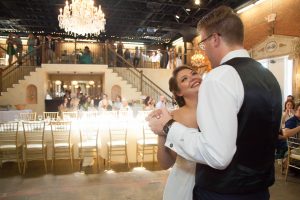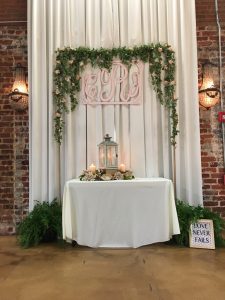 Check out the couple's amazing Roswell wedding video to see more from their day!
3. Why was using WeddingMix appealing for your big day?
Not only was it budget-friendly, but we really loved the idea of including our family and friends. I have loved seeing our wedding from our guest's point-of-view!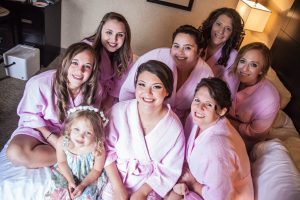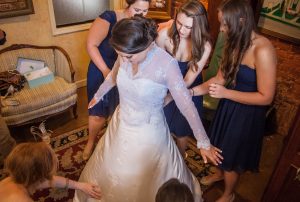 4. What special moments from your wedding do you want to remember forever?
Our vows, after vow selfie, and the flower girls tearing up the dance floor.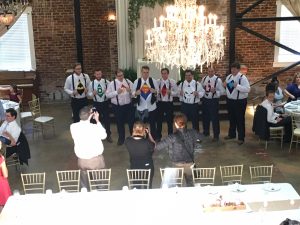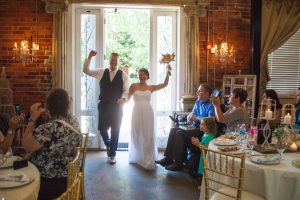 5. How did WeddingMix help capture those moments?
We had a few of our guests use the WeddingMix cameras to capture our ceremony and we have some great footage of our reception from the cameras and the use of the app.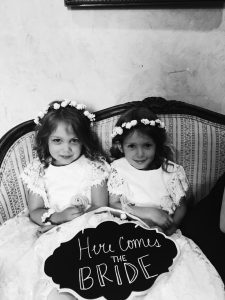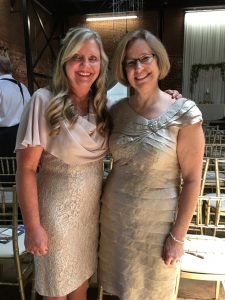 6. Vendors
Photographer: Kellie Clark of Glass Axon Photography
Flowers: Atlanta Flower Market
Catering: Dreamland BBQ catered the delicious food