Xa and her true love tied the knot in a beautiful ceremony, surrounded by loved ones. Their unique and personal touches made for an unforgettably romantic San Jose wedding video – which you can watch below!

1. What part of your wedding planning are you most proud of?
There were many parts of our wedding planning that we are proud of. It's so hard to limit it to just one or two things. So were are just going to mention them all:
Theme:
We wanted to have a wedding that was true to us and who we are as a couple. We are cinema buffs so we wanted a sort of movie theme for our wedding. We named each guest table after one of our favorite movies or TV shows. Below the table name was a quote about love from said movie or TV show. The bride even had R2D2 wedding shoes. Even our ceremony referenced our love of cinema.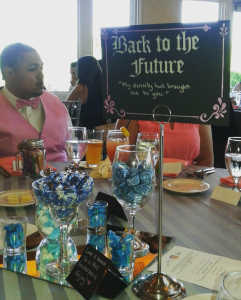 Music:
Since our wedding was cinema themed, some of our music were from movie soundtracks. For example, for the ceremony recessional song, the bridal party walked to "Nothing's Gonna Stop Us Now" by Starship from the movie Mannequin. For the reception, the wedding party's grand entrance song was "Whiplash" from the movie Whiplash, while the bride and groom's grand entrance song was "War" by Hypnotic Brass Ensemble from Hunger Games. Music from Vitamin String Quartet played throughout cocktail hour which included their version of the Game of Thrones theme song as well as the theme from Back to the Future.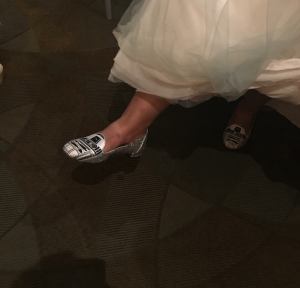 Out with the Old:
We did the wedding our way so this meant steering from many things that were considered traditional. For example, for the ceremony processional, the wedding party walked to a string cover of "White Winter Hymnal" by Fleet Foxes. In addition, the bride's song was a piano version of Sara Bareilles' "I Choose You." Not only that, but the bride's wedding dress was a misty gray creation by Sophia Tolli instead of the traditional white wedding gown, our centerpieces were mini candy buffets instead of flowers, and our guests added their thumbprints to a wedding tree instead of signing a guest book.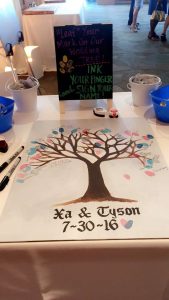 There was an adult coloring station, a photo booth, and a mashed potato bar during cocktail hour. Furthermore, instead of having bouquets, the bridesmaids and Maid of Honor had silk folding fans and our dog, Tyrion, was our ringbearer. Last but not least, we hired a female wedding officiant who did a wonderful job at creating a ceremony that was unique to us. We also got to choose our very own ceremony rituals.
No Sweat:
Our wedding planning process was pretty low-stress. We used WeddingWire and Pinterest to help with timelines and making sure things got completed on time. It also helped that we were surrounded by people, like our parents, who didn't try to pressure us into doing things that we were not comfortable with and supported us in our nontraditional wedding approach.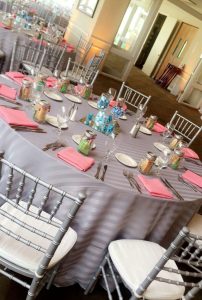 Also, we tried not to sweat the small stuff. For example, our wedding colors were coral, navy, and silver but it didn't really matter if we couldn't find candy or silk fans that were navy. As long as it was some shade of blue, it was good enough. Lastly, we didn't want to have the burden of deciding on all things for the wedding so we let those involved help with the decision-making. For example, we let our bridesmaids choose their own dress, makeup, and hairstyle.
2. Where did you get married?
We got married at Cinnabar Hills Golf Club in San Jose, CA. They were awesome and made our wedding day run as smoothly as possible.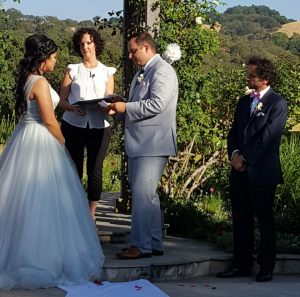 Make sure to watch this couple's amazing  San Jose
wedding video
!
3. Why was using WeddingMix appealing for your big day? 
We had a photographer but we felt that just having pictures would not be enough to capture our big day. Videos are able to capture moments that may not be accurately depicted in photos. But, we also did not want to shell out thousands of dollars for a videographer. WeddingMix was a good compromise because this meant that we would be able to capture our special moments on video but not have to pay so much to do so.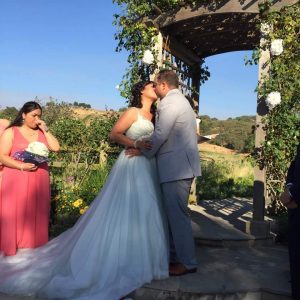 4. What special moments from your wedding do you want to remember forever? 
Our ceremony was pretty special since it was customized for us. We would love to be able to watch that again and again. Especially since the bride was too busy crying during that time to fully take in the moment. All the big moments like our grand entrance into the reception, our first dance, the bouquet toss, cutting the cake, and people dancing would also be some things we would want to remember.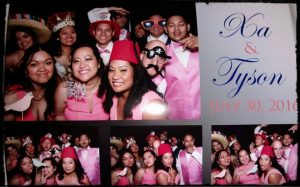 5. How did WeddingMix help capture those moments? 
Hopefully our guests captured these moments and we're able to see them all in our wedding video.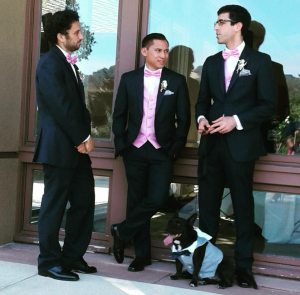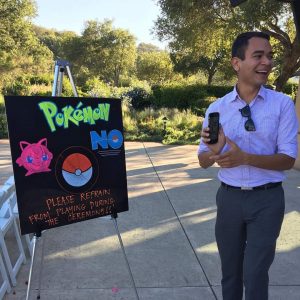 Vendors:
Officiant: Naomi Ehrich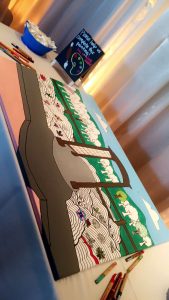 What a stunning celebration, we can't get over the amazing details! If you haven't already, you'll want to check out their San Jose wedding video highlight reel! There's nothing like seeing the day through the eyes of the guests!