In a swirl of golden hues and vivid red sashes, Trisha and Birju's wedding had me completely enchanted! Yet it wasn't the beautifully colored decor or the energetic flash mob that really made this South Asian wedding video amazing — it was the beaming smiles of the wedding guests and tangible excitement of the beautiful bride and groom!
Check out Trisha and Birju's awesome WeddingMix video trailer to see the highlights of their big wedding weekend!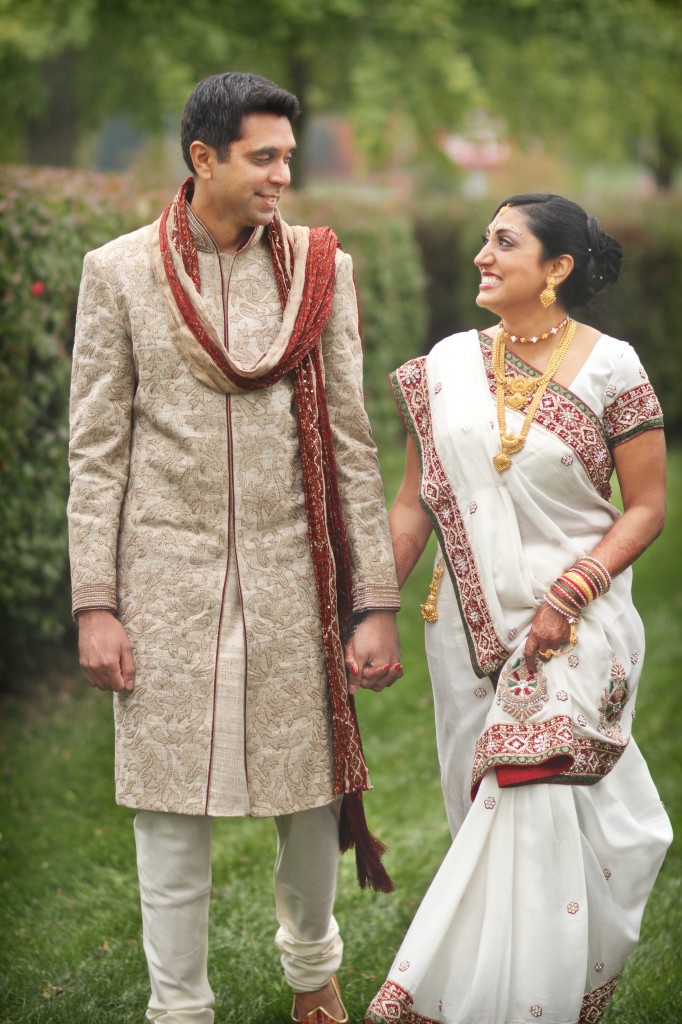 My husband and I met for the first time at a friend's wedding in Orange County, CA. We ended up sitting next to each other at the reception, and well 2 years later we were married in Pittsburgh, PA where I grew up! We had a long distance relationship throughout it all (I lived in Chicago; him in Orange County), with many trips in between, including a trip to Macchu Picchu in Peru, where he proposed!
We had a traditional Hindu wedding in the fall at the Hyatt Regency Pittsburgh. With traditional comes lots of colorful decorations, a "baraat" (grooms procession), walking in a circle around a fire (tied together by a piece of cloth), and the always sentimental "vidhai" (bride leaving her family and joining her new one).
During our entrance at the reception, we were pleasantly surprised to see everyone wearing small flashing lights, it was definitely a sight to see. One of the highlights of the night was a surprise (for our guests at least!) flash mob our family and friends had organized, with Birju and I joining in at the end!
One of the best decisions we made was to not get a videographer and decide to choose WeddingMix to capture video clips from the day. We had read several suggestions to make sure the right people had the flip cams in hand, and I definitely agree! Also, in advance of our wedding we emailed our guests to download the mobile apps to capture those moments you may only hear about when reminiscing.  We ended up having so many great clips, and even though not all made into our fantastic wedding video, being able to share them with family and friends is priceless!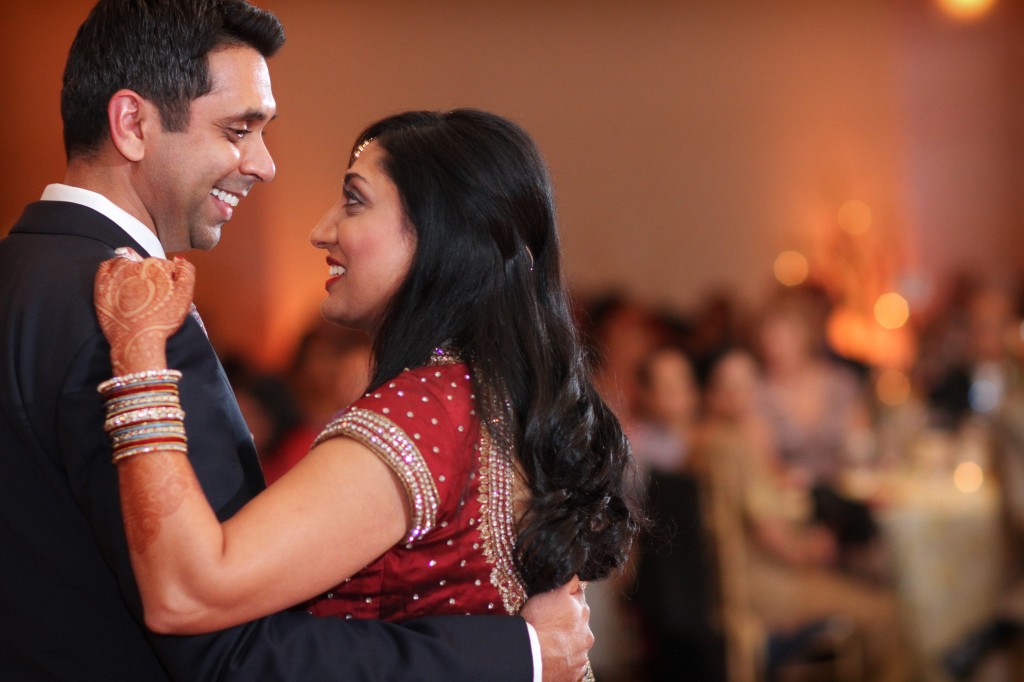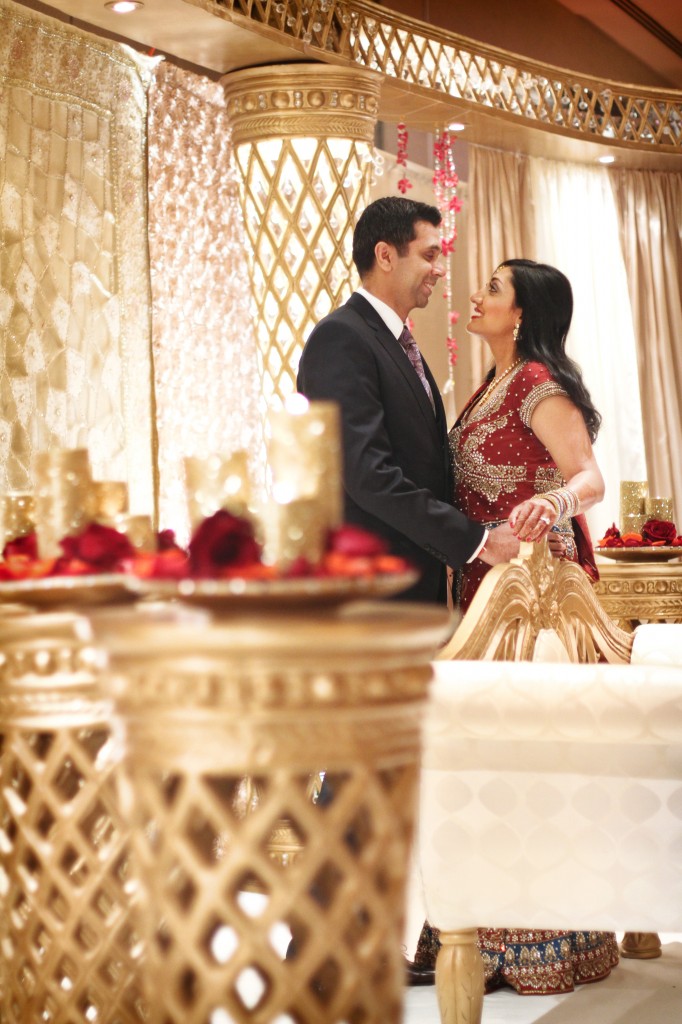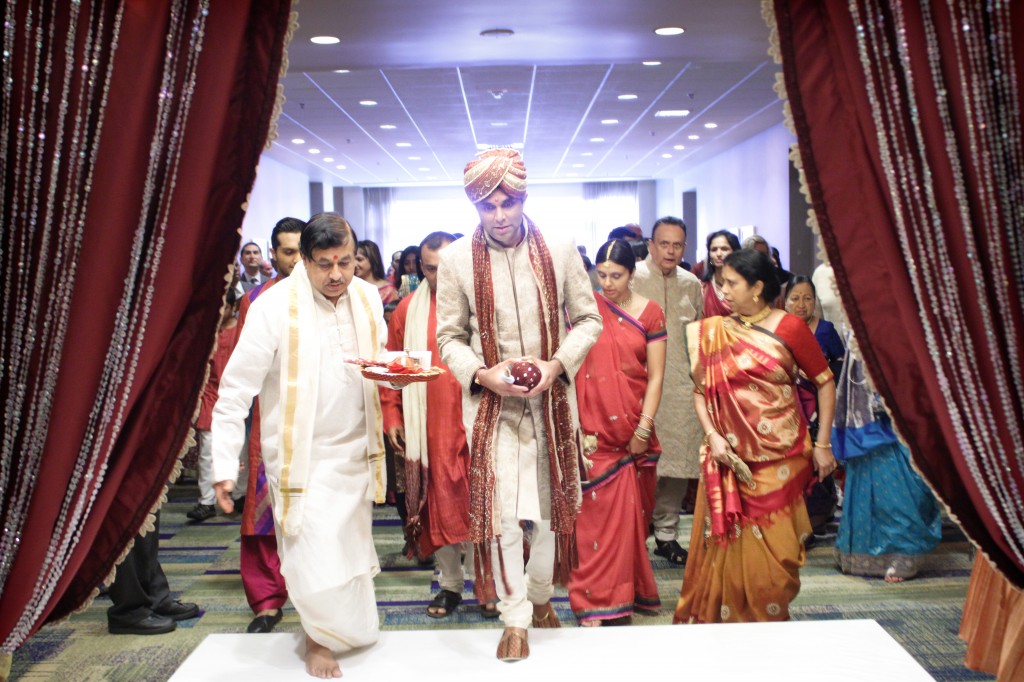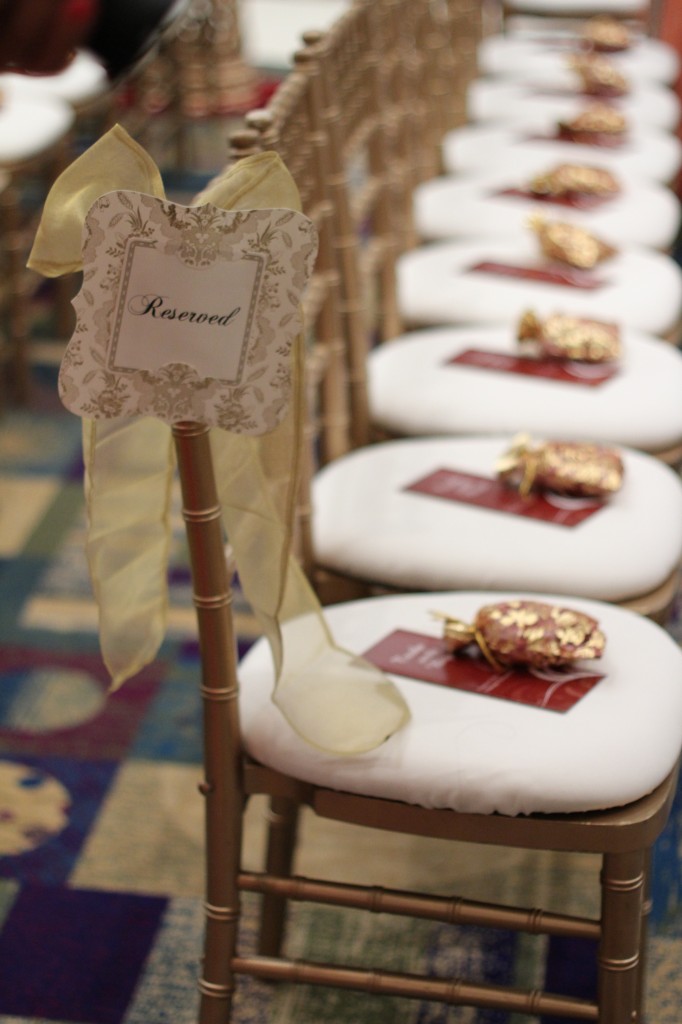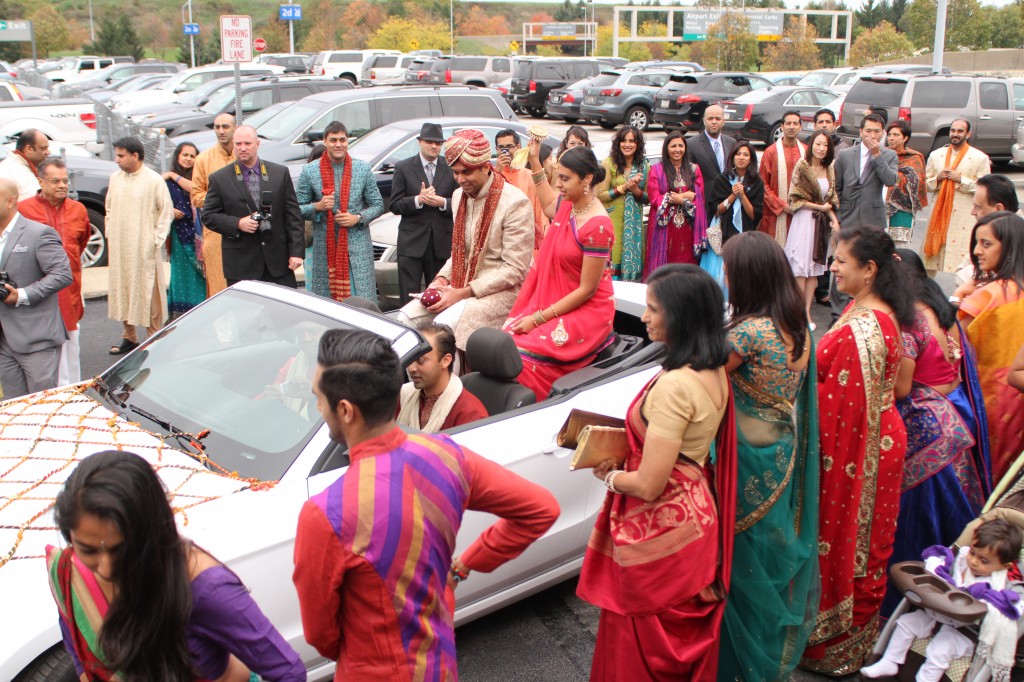 Congratulations to this wonderful couple!