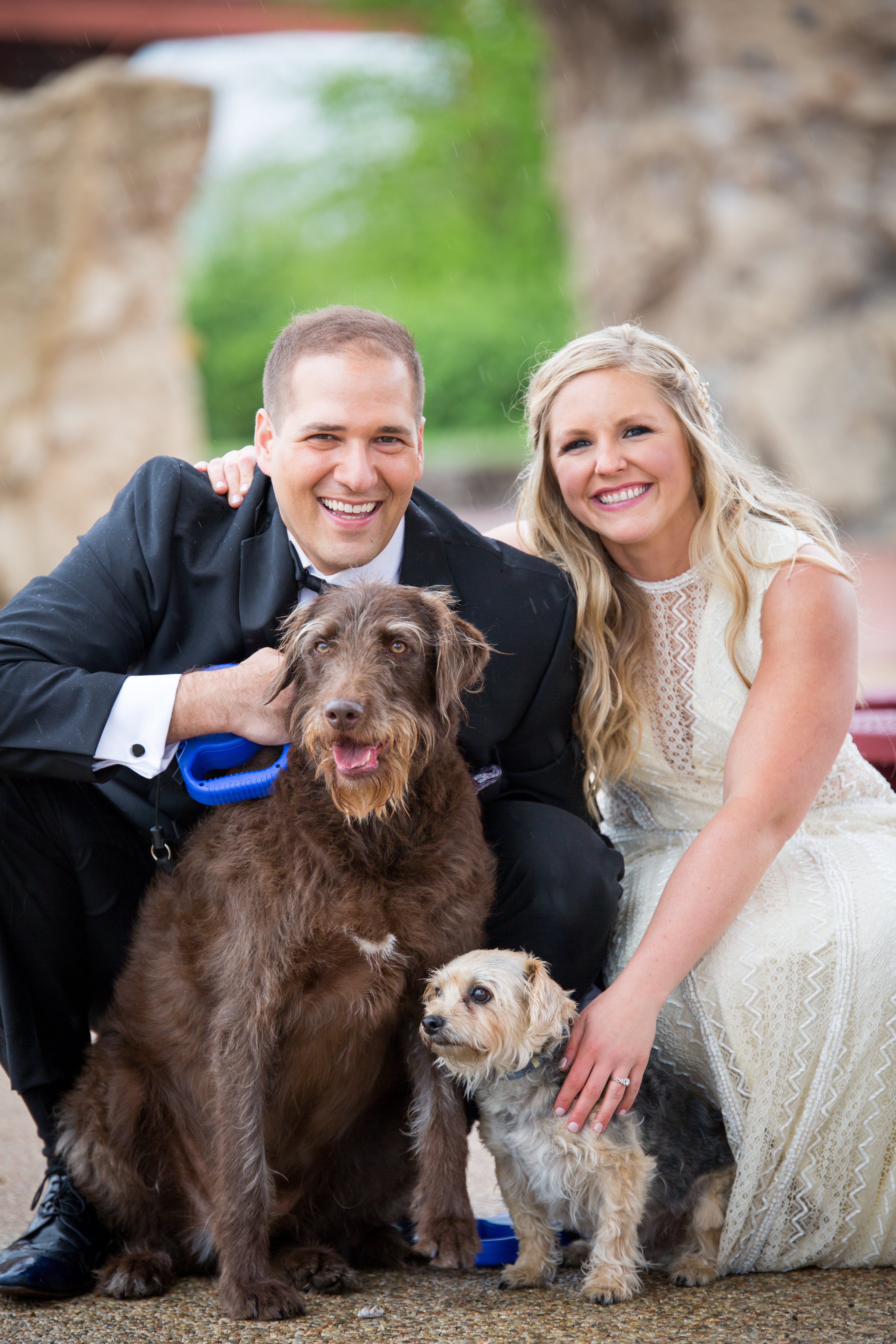 A rainy wedding day can be a bride's worst fear. Well, not for this beautiful WeddingMix bride!
Jennifer and her husband Patrick embraced the wet weather and proved that a few raindrops on your wedding day can definitely mean luck!
Check out their photos and video to see how special and beautiful their big day was!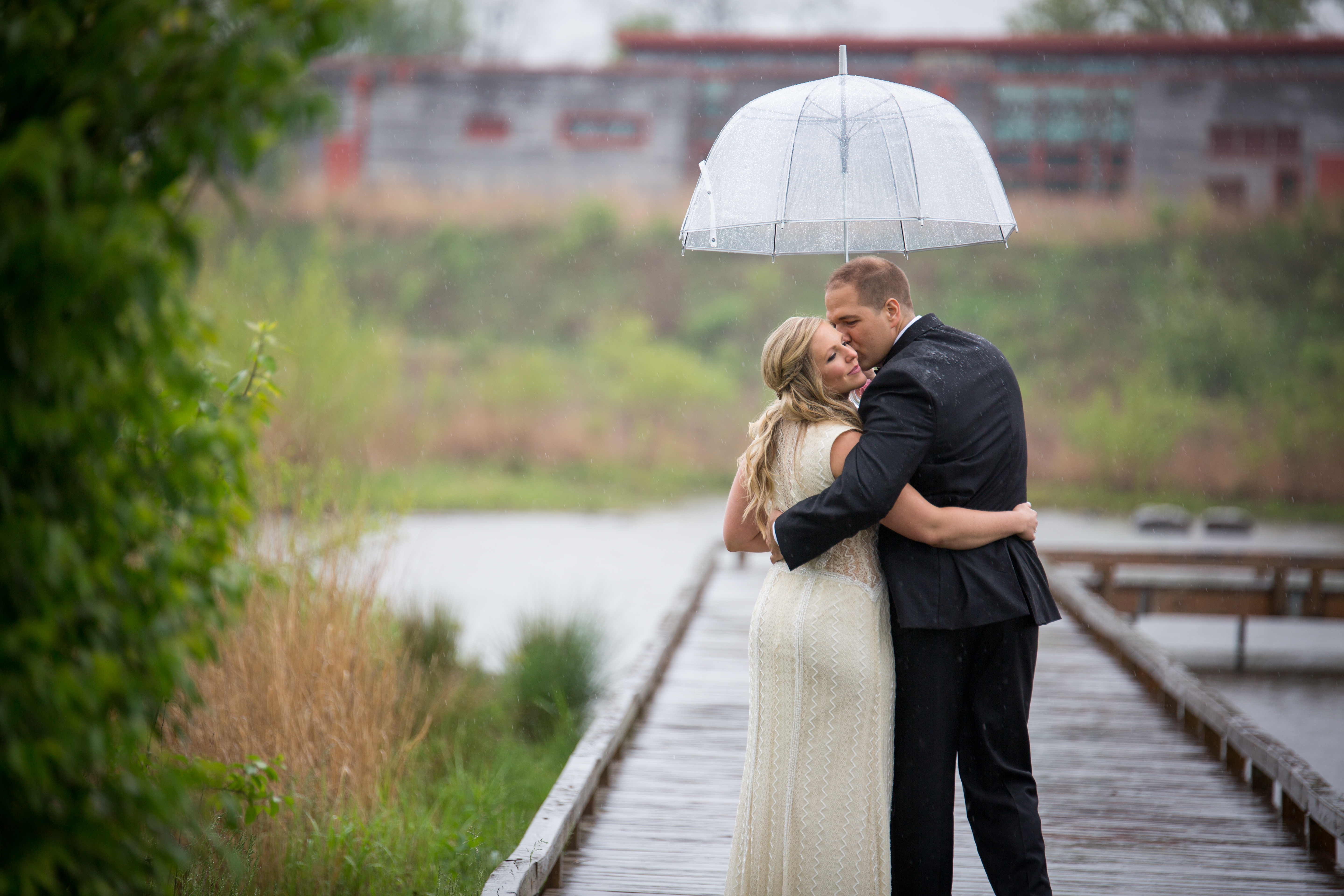 Where did you get married?
Taylor Mansion, Columbus OH. We found a place right down the street from us in our historic neighborhood.
What part of your wedding planning are you most proud of?
I am most proud of the fact that we were able to get our personalities into every piece of the wedding. My husband and I are typically laid back people that like to have fun. We aren't super formal, we just wanted to make sure everyone had a great time. We found vendors that were really talented and awesome people. It was great getting to know them over the past year and having them around on our wedding day. I'm also very proud of the venue.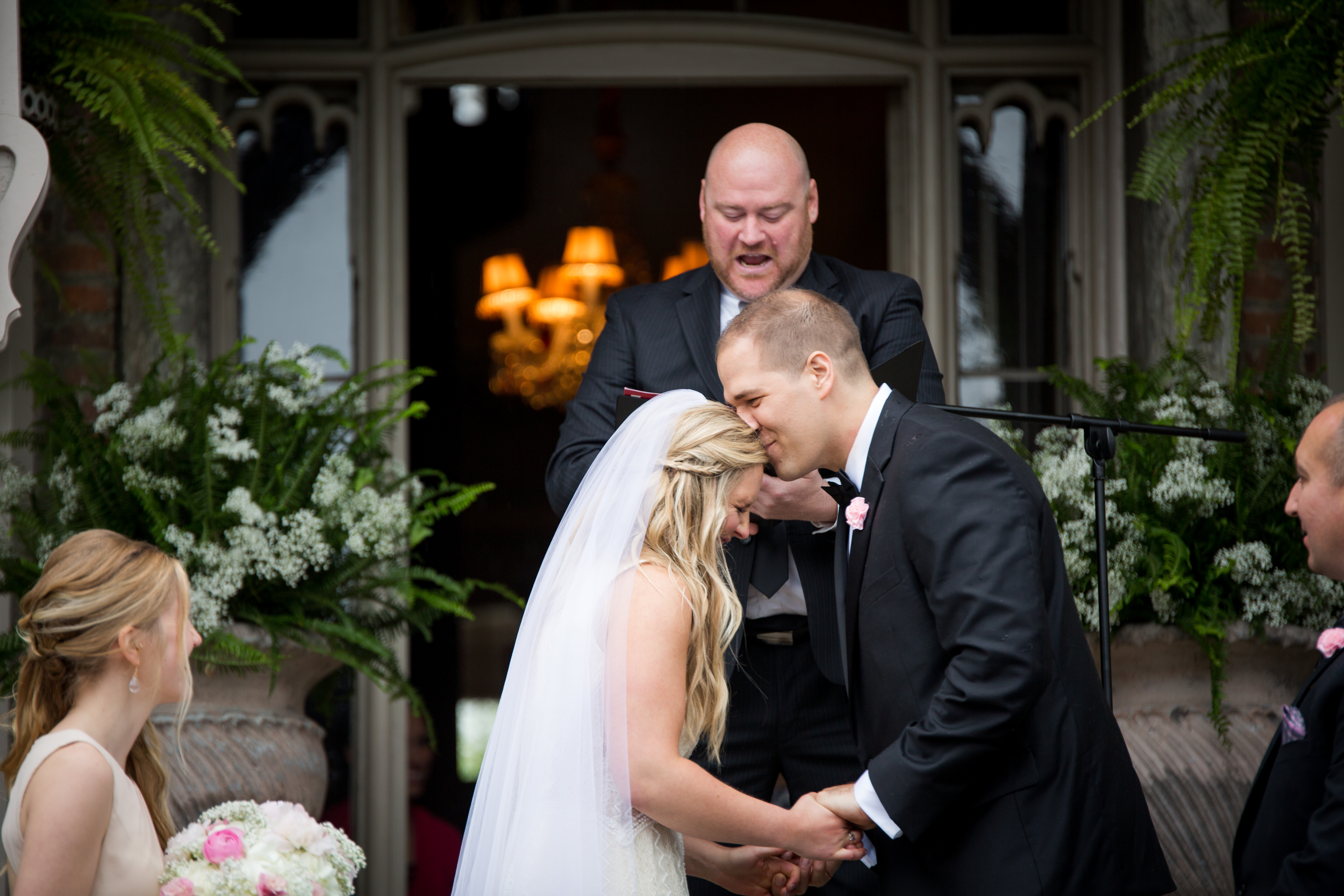 What was special about the wedding vendors you chose?
Our venue took care of all the catering and let us bring our own alcohol, which gave us the freedom to make infusions and have some fun/different cocktails. The coordinator at the venue was great. He said to us that he just wanted to help us "throw a big party", which is all we wanted too. It was a perfect fit. Also, our photographer was a really fun, up and coming young photographer that went above and beyond in every aspect and had the energy and spunky personality to keep us laughing all day long. Lastly, we had a DJ who throws a monthly "funk and soul all vinyl dance party" in Columbus, it was so fun to have that special touch on our wedding day.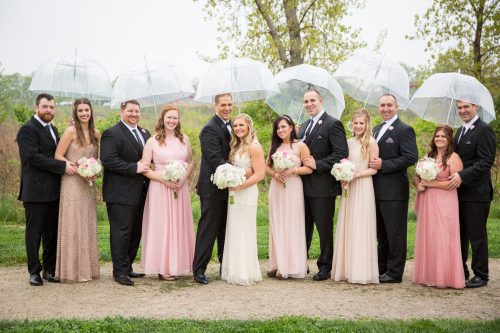 Why was using WeddingMix appealing for your big day? 
We hadn't budgeted the amount that would be needed to get a videographer, however everyone says that after the wedding is over all you have are your photos and videos. When I cam across WeddingMix it seemed like a perfect solution! We knew that our friends and family would be able to capture the special moments throughout the whole wedding weekend and that they would give a unique and personal perspective.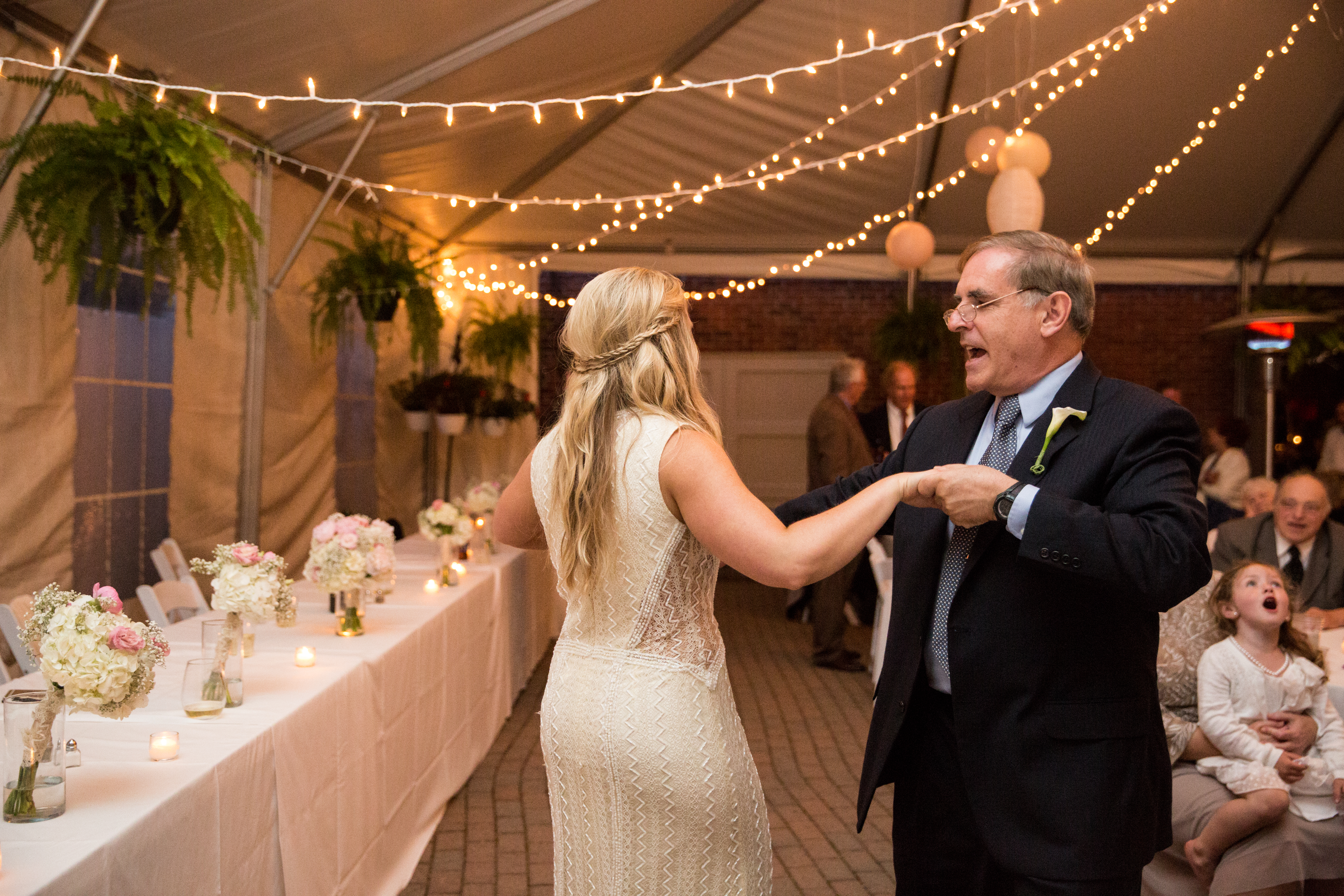 What special moments from your wedding do you want to remember forever? 
The most special moment, for me, was the ceremony. I always thought the ceremony was just something you had to get through to get to the fun party, but boy was I wrong. The ceremony was the best part. The forecast for our wedding looked good, then it looked like rain, then the rain started earlier than expected. My now husband Patrick, our coordinator, and I made a last minute decision to ditch the rain plan (ceremony under a tent) and go for plan A – ceremony in front of the house in the garden. The Taylor Mansion staff quickly moved everything around. Everyone was standing with umbrellas, we had to change our isle last minute due to the rain, the flower girls got overwhelmed and started crying and not walking. Nothing was going as planned and it was all perfect. My mom, dad and I laughed the whole way down the make-shift isle. Our neighbor, Mike Lewis, had just received his PhD and had gotten ordained to officiate our wedding. We now call him Doctor Reverend Lewis. He performed the most beautiful and personal ceremony with touching words, perfectly landed jokes and great advice. Patrick and I couldn't remember what we were supposed to do, so he took my hands and we shared this intimate moment together.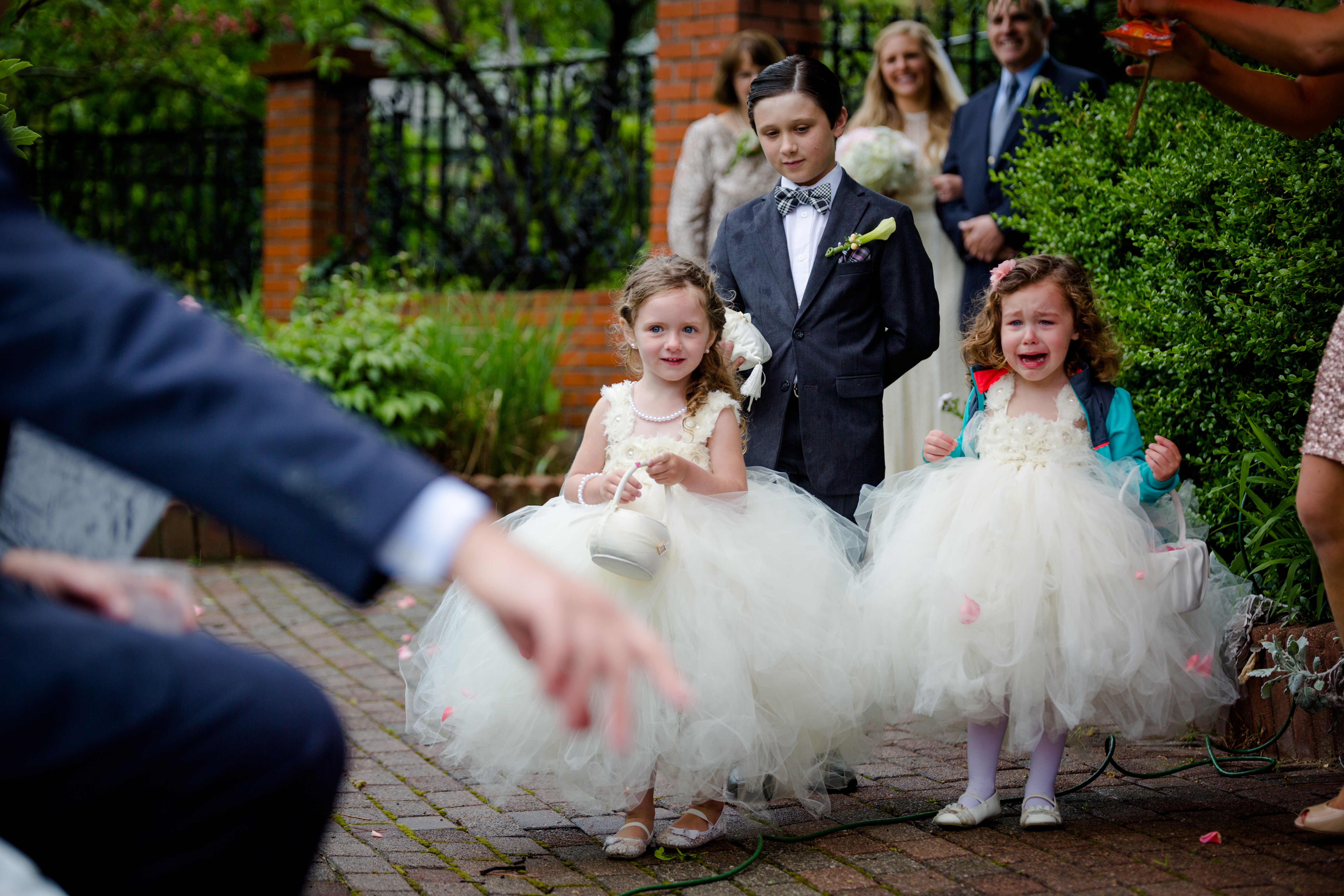 How did WeddingMix help capture those moments? 
I had put my brother in charge of capturing the ceremony with WeddingMix and he did a great job. Having these moments on video helps to tell the whole story. It catches how intimate, fun, special and loving the ceremony was. Photos would have told part of the story but I'm glad to have it all captured on video too.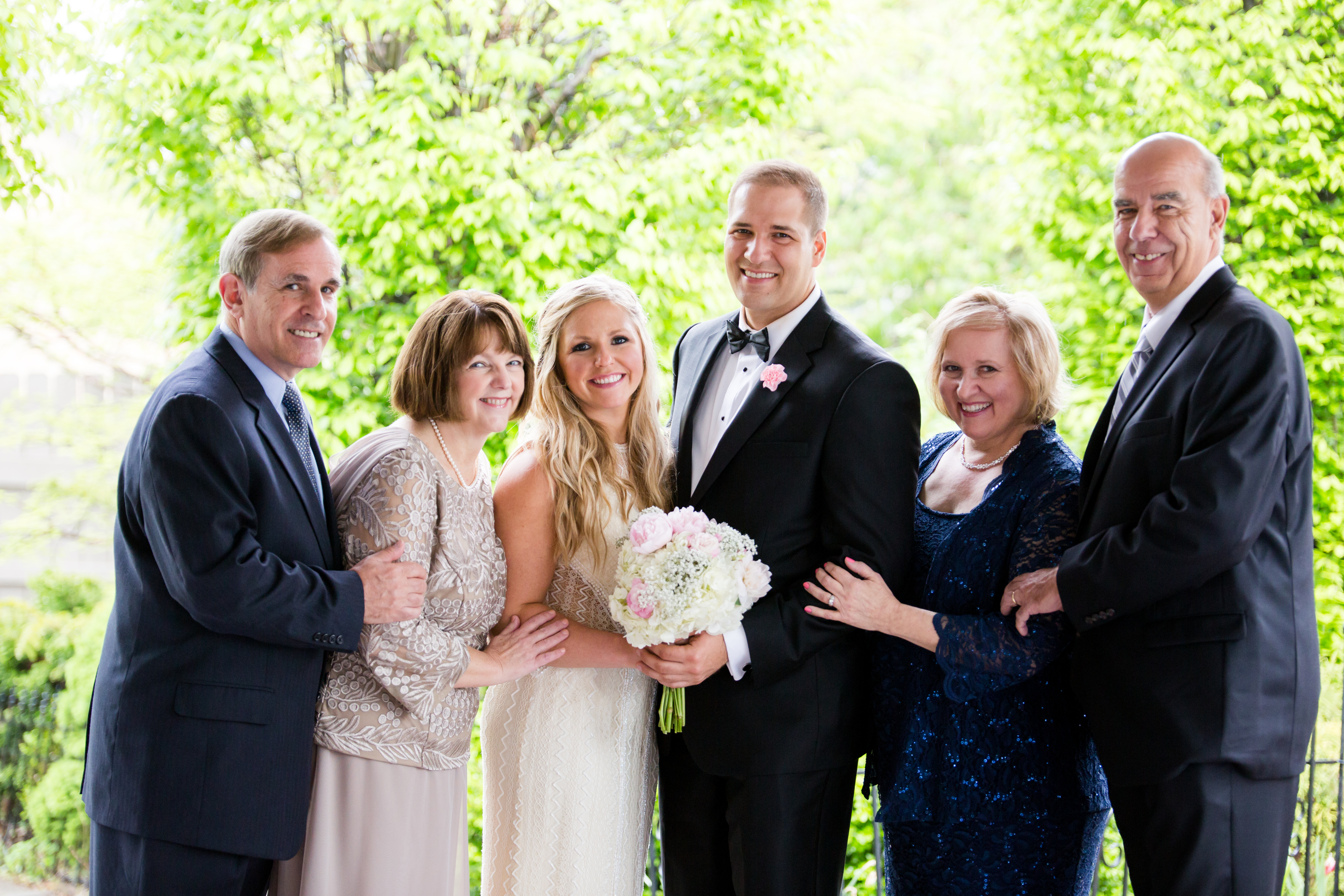 Vendors:
Photographer: Emma Parker @eparkerphoto1 on instagram http://www.emmaparkersphotography.com/
Venue: Taylor Mansion http://taylormansioncolumbus.com/
DJ: Adam Scoppa
Cake: Jane Brooks
Officiant: Mike Lewis
Hair: Michelle at Phia Salon http://phiasalon.com/
Makeup: Joy Macke at State of Face http://www.stateofface.com/
Dress alterations: Jocye Eubanks https://www.facebook.com/Alterations-on-Lane-225308007550068/